Wed., Nov. 18, 2009
Home Planet: One Frame at a time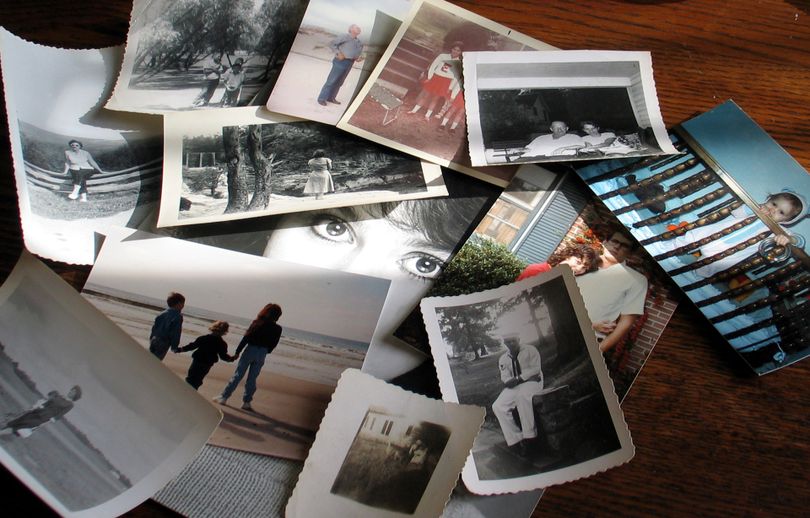 11/11/09 Pinch
By Cheryl-Anne Millsap
Special Correspondent to Pinch
I know there are people who have every photo they've ever taken organized in scrapbooks, labeled with names, dates and cute captions. And, then there are people like me...
I've made a few albums, mostly of the children and major holidays, but most of my photographs are in big bins in my basement.
 Because I tend to stop and rumble though the boxes at the oddest times, like one of those "I'm sure it's down here somewhere" trips to the storeroom, my photos are a hodgepodge of years and memories.
This is what has happened again. I'd already forgotten what I was looking for when I opened a box and pulled out a handful of photographs.
I see my mother's third-grade school photo. A snapshot of me in a long dress and straightened hair – accomplished by sleeping in large rollers or having a friend iron it for me – standing with some dorky guy before a party my freshman year of college. A picture I took of my children when they were still young enough to hold hands as they walked on the beach.
I fall deeper into the rabbit hole.
My mother and father as they were when they met and married. A photo of me at five years old, standing with my brother and sister, all of us dressed up for Easter morning, reminds me of the people I loved first. Three little stair-step friends who had no memory of a life without the other.
Looking at my grandmother as a stylish woman who always wore hats and heels, favored cats-eye sunglasses and tied a silk scarf on her purse, or my grandfather as a sailor, his cap tipped rakishly over one eye, I write short stories in my mind about men and women who lived and loved and occasionally even danced while the world was at war.
Picking up an 8x10 black-and-white portrait made when I was 24 and working in New York, I look into my own eyes. 
I can hear the Manhattan traffic, feel the rumble of the subway, taste the fresh bagel and cream cheese the man at the deli prepared for me each morning and had wrapped and waiting when I ran in to pick it up.
A snapshot from my wedding reception takes me back to promises, champagne toasts and the life-long company of good friends.
In these big boxes, my life, and the lives of the people who have meant the most to me, are blended like the landscape after a slide. The strata is upturned, out of order, today buried by yesterday. Memories, one on top of another, in no particular order, tumble down around me.
I took a handful of photos with me. I'll spend the next few days scanning them and sending images through the air. And when I return them to the box downstairs, back to the jumble of images I've collected over a lifetime, my mind will be filled with the whispering voices of the people and places I've known and loved.
Cheryl-Anne Millsap is a freelance writer living in Spokane. Her essays can be heard on Spokane Public Radio and on public radio stations across the country. She is the author of "Home Planet: A Life in Four Seasons," and can be reached at catmillsap@gmail.com
---
---