Sat., Oct. 15, 2011
Ticket for One: Riding the Rocky Mountaineer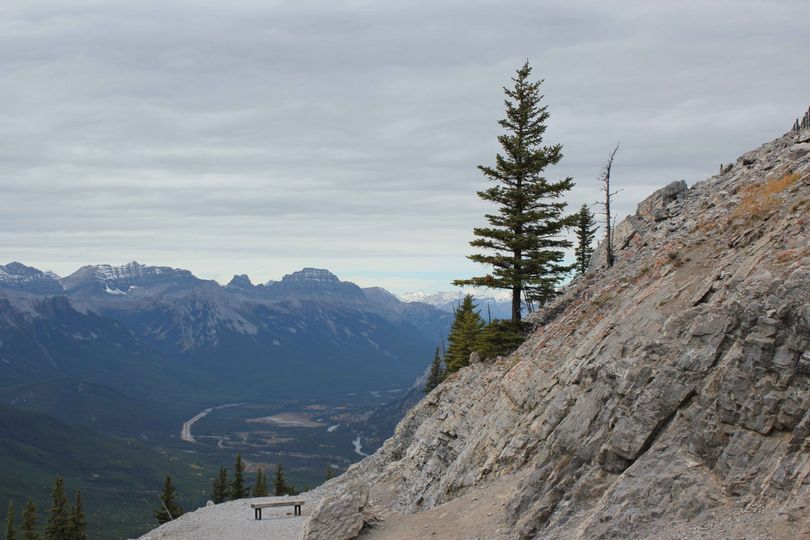 (Photo by Cheryl-Anne Millsap)

I had a single ticket for the Rocky Mountaineer, the luxurious train that crosses some of the most scenic routes in Canada. So did the woman in the seat beside me.

We boarded in Vancouver, British Columbia and for two days on the First Passage to the West route, as the train climbed across British Columbia and into Alberta, we swapped stories and shared a table in the dining compartment. We saw the gold-leafed Aspens and the bald eagles perched in the tops of trees by the river as the train swept across the countryside. We passed through small towns and through tunnels cut into stone mountains. Wrapped in the intimacy of train travel, we talked about who we are and how we each came to be on the train. She's a nurse and I'm a writer. She is single. I'm married with grown children. I was just up from Washington State but she'd come from the other side of the world, from a small town a 7-hour train ride from Sidney Australia.

We are different people in so many ways but we soon realized we share one quality: we want to see the world while we can. I spent 20 years at home with my children and only started traveling again when they were launched. Sometimes I leave for a trip headachey and groggy from lack of sleep because I've stayed up all night meeting work deadlines so I could get away. But I get away. For now. When the grandchildren come along, they'll again be the ballast that keeps me from flying away and I look forward to that. But for now, I get away as often as I can.

The woman on the train has serious heath concerns that could hold her back if she let them, but, as she pointed out, we only have so much time. So she works and saves and gets away when she can.
We discovered that we are both women who, if that's what it takes to get to a place we want to see and we can find a way to get there, aren't afraid to go it alone.

When the train pulled into Banff, Alberta we took a photo, exchanged email addresses and said our goodbyes. She was off to visit her brother before boarding another train that would take her all the way to Halifax, Nova Scotia. I was staying in Banff for another day before flying home.

The next morning, after a night in the beautiful historic Canadian Pacific hotel, the Fairmont Banff Springs "castle", a place I've always wanted to stay, I dressed and walked into the small town of Banff. I caught the bus to the base and then stepped into one of the small cars of the gondola that climbs Sulfur Mountain in a matter of minutes. I'm not particularly afraid of heights but I do have a secret anxiety about riding things that dangle on wires or rails stretched to the tops of mountains. But this shames me so I usually opt to ride the gondolas or inclines or funiculars - whatever they're called wherever they are - to push past my uneasiness. I don't want fear to get the better of me.

As usual, once the ride was underway, I relaxed. The view from the summit, overlooking the valley and the town of Banff below, was spectacular. Mountaintops stretched as far as I could see. The wind was crisp and light and the air was thin and clean. I followed the trail to an even higher overlook and looked out at the breathtaking scene wishing I could share it with my family; wishing their lives and schedules were as flexible as mine. But, since the moment was mine alone, I embraced it.

A man was climbing the same trail and we took one another's photos so each could bring home a souvenir, proof that we'd been there. Something else you learn to do when you travel alone.

Later, back in my room, I looked at the photo the man had taken. I thought about my seat mate on the train. I hope her day in Banff was as good as mine. I hope someone snapped her photo and captured for her the image of a woman who was - at the instant the shutter clicked - just happy to be standing where she was. I hope she has that recorded forever so she can look at it again and again and remember one perfect day.
Because, as a wise woman once told me, we only have so much time.

Cheryl-Anne Millsap writes for The Spokesman-Review and is a contributing editor at Spokane Metro Magazine. Her essays can be heard on Spokane Public Radio and on public radio stations across the country. She is the author of "Home Planet: A Life in Four Seasons" and can be reached at catmillsap@gmail.com
---
---