Sun., July 13, 2014
Travel: Transatlantic cruising on the Queen Mary 2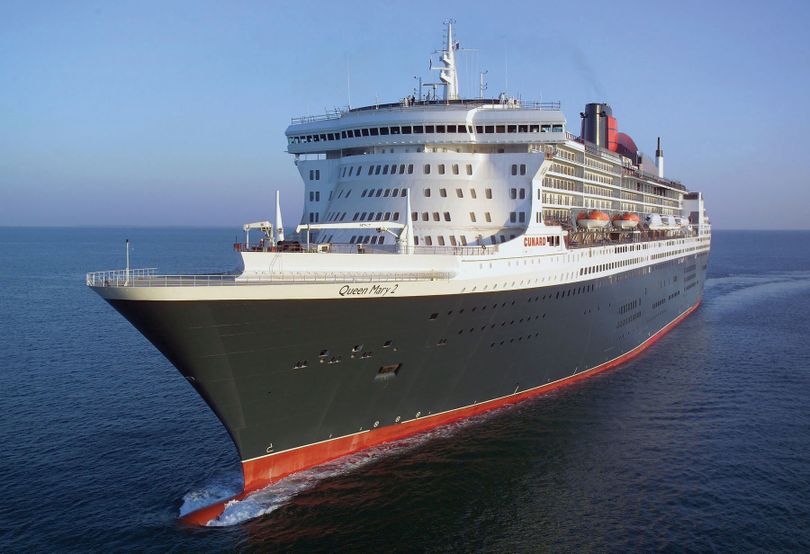 Our crossing. Such an elegant phrase. Even today, in an age of mass travel, it perfectly captures the tradition of boarding a big luxurious ocean liner and sailing across the Atlantic. Before we catapulted from one continent to another, we crossed. And the phrase still brings to mind the golden age of travel, of movie stars and royalty transiting in comfort and style, of ordinary men and women sailing toward new lives.
I just made my first crossing from New York to Southampton aboard the Cunard flagship the Queen Mary 2, and I'm afraid it has forever changed the way I will look at travel. I'm not sure I can go back to the hurry-wait-hurry circus of modern air travel without a deep longing to sail again.
When we walked up the gangplank onto the beautiful ship and settled into our stateroom, the experience was nothing like most trips overseas. Security was tight but it was unobtrusive and gentle. The soft strains of classical music soothed us and we joined the other guests on the top deck to toast the Statue of Liberty as we sailed out of the harbor.
During the sailing the first thing we discovered, as we were surrounded by art, beautiful architecture and an understated but sophisticated decor, was that the greatest luxury was time. Every minute belonged to us. We woke without an alarm and went to bed when we felt like it.
Truly relaxed for the first time in months, our days, unbroken by ports of call, were spent walking the promenade deck, listening to the speakers brought on board or watching the afternoon movie. There was even an onboard planetarium. A planetarium.
At night there was more music, more theater, more movies.
Another luxury was space. We weren't fighting for legroom in a crowded plane. We had room to roam and breathe. Every day we discovered another quiet corner, another comfortable chair in front of a window. We spent hours in the library located at the front of the ship, surrounded by thousands of books in rows of glass-front shelves. We browsed titles, and caught up on our reading.
We hadn't known it when we booked our trip, but director Wes Anderson was also on board, accompanied by some of the actors that regularly appear in his movies. Tilda Swinton, Roman Coppola and Jason Schwartzman joined Anderson on stage each afternoon to talk about one of his movies and then screen it for us. I can't imagine having that kind of opportunity anywhere else. When not in the theater they were passengers like us, strolling the promenade deck, taking photos of the sunset, sipping tea in the lounge.
There was a time when travel was graceful and calm, but today that kind of experience is heartbreakingly uncommon. It is rare to find yourself in a situation where the journey is the experience. Or, at the very least, as much a part of the experience as the destination. But that's exactly what we had on our time on the Queen Mary 2.
We didn't just take a trip. We weren't catapulted across the sea. We crossed and it was grand.
Cheryl-Anne Millsap's audio essays can be heard on Spokane Public Radio and on public radio stations across the U.S. She is the author of "Home Planet: A Life in Four Seasons" and can be reached at catmillsap@gmail.com
---
---