Fri., April 17, 2009
World of Outlaws Preview: I-55 Raceway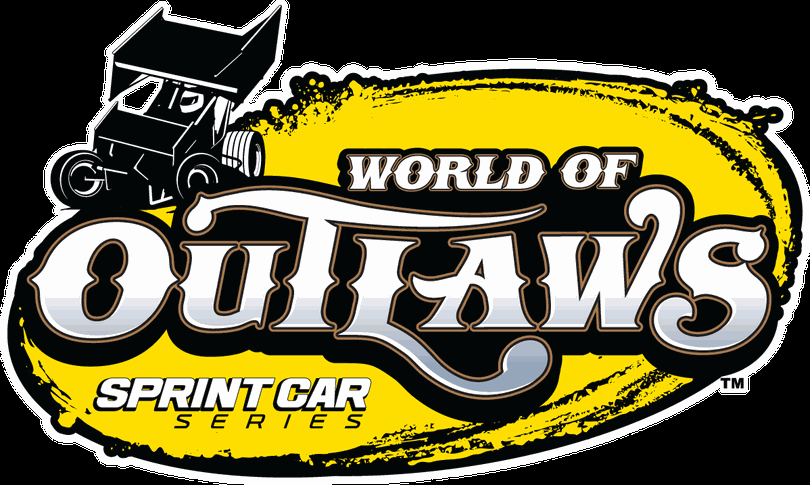 World of Outlaws drivers will have one chance to take to the high banks at I-55 Raceway in Pevely, Missouri in preparation for the big $20,000 to win two-day event at the track on August 7-8 and that tune up will be this weekend, on Saturday, April 18. Always a favorite stop on the circuit for drivers and fans alike, the high-banked 1/3-mile provides thrilling racing from the drop of the green flag.
World of Outlaws Preview: I-55 Raceway
Courtesy" World of Outlaws Media Relations 
Last season Jason Meyers was victorious at the track, passing Craig Dollansky on the 32nd lap and then withstanding a furious charge on the last lap that saw Dollansky use the high side of the track as the pair exited the fourth turn. Meyers won by mere inches to score his first career victory at the track located just outside of St. Louis.
In each of the last 14 World of Outlaws A-Feature events that the series has contested at I-55, there has been a different winner. Dating back to 1987 there have been just five drivers that have won multiple A-Feature events at the track and three of those drivers will be in action this weekend, led by 20-time series champion Steve Kinser, along with three-time series titlist Sammy Swindell and also veteran Jac Haudenschild.
Other current drivers that have won A-Feature events with the series at I-55 Raceway include: three-time and defending series champion Donny Schatz, Joey Saldana, Craig Dollansky and Kraig Kinser. The winner this weekend will pocket $10,000, as the World of Outlaws stretch of six consecutive races on bullrings continues.


Slidejobs- I-55 Raceway
Running up front: Joey Saldana has finished on the podium in each of his last two starts at I-55 Raceway, winning for the first time at the track in 2007. He has finished eighth or better in eight of his last nine starts at the high-banked 1/3-mile. The second generation driver enters this weekend with five wins on the season, including two consecutive last weekend in Texas and is up to third in points, just 28 markers out of the lead. He was victorious at a 1/3-mile earlier this season at Thunderbowl Raceway in California.

Always fast at Pevely: Donny Schatz, the three-time and defending World of Outlaws champion won for the first time at I 55 Raceway in 2006 and has finished eighth or better in seven consecutive races at the track. He won once on a 1/3-mile last season and has won three times this year and is the current series point leader.
"Anytime you're on a tight, high-banked track, the action is going to be fast and furious," noted Schatz. "I've won races there. I've started on the front row and have been involved in first-lap crashes there, too. We were even four-wide coming out of two to start a feature there a couple of years back, so it's definitely an exciting place to race.
Knowing the way to victory lane: Steve Kinser, the 20-time World of Outlaws champion, has won five times in his career at I-55, with the most recent of those coming in 2003. He has finished in the Top-Five in four of his last five starts at the track. The native of Bloomington, Indiana leads the series with 10 Top-10 finishes in 11 races.
A consistent start: Jason Meyers has had very consistent start to the 2009 season finishing in the Top-10 in nine of the first 11 races. He won earlier this season on a short track at Silver Dollar Speedway in his home state of California. He won for the first time at I-55 last season, leading the final nine laps of the race.
Closing in on that first win: Craig Dollansky came close last weekend to picking up his first win since joining Kasey Kahne Racing, finishing second at Houston Raceway Park. The native of Elk River, Minnesota has one career victory at I-55 and has 10 Top-10 finishes to his credit. He is up to fifth in points this season on the strength of seven Top-10 finishes.

A strong track record: Sammy Swindell, the three-time World of Outlaws champion, has seven career wins at I-55 Raceway with three of those coming in A-Feature events with the series. He finished eighth in his last visit to the track in 2006 and has nearly 20 career Top-10 finishes there. The native of Germantown, Tennessee is currently sixth in the World of Outlaws championship standings on the strength of seven Top-10 finishes.
A home state race: Danny Lasoski, the 2001 World of Outlaws champion, has three career wins at I-55 Raceway which is in his home state of Missouri, including with the World of Outlaws in 2004. He has three consecutive Top-Five finishes this season as he closes in on his first win of the year driving for Lonnie Parsons. Lasoski is up to eighth in points and has six Top-Five finishes.
"I always like racing at I-55," said Lasoski. "Hopefully we can go in there and take some of Ray Marlar's money."
Finding the groove: Kraig Kinser won at I-55 Raceway in 2005 and has four career Top-10 finishes at the track. He enters this weekend 10th in the World of Outlaws championship standings on the strength of six Top-10 finishes, with three of those being Top-Five performances. The third generation driver is in his second full season behind the wheel for two-time NASCAR champion Tony Stewart's team as a teammate to Donny Schatz.
"Pevely is just one of those exciting places where anything can happen," said Kinser. "We've started up front and won a race there, and we've also started in the back and worked our way forward. Traffic is a big part of the races there, too, so we'll have to be able to move around on the track."
By the Numbers: I-55 Raceway
0.333- Miles around I-55 Raceway
1- World of Outlaws driver that hails from the state of Missouri, Danny Lasoski
3- Nights of racing scheduled for the World of Outlaws at the track this season; A-Feature wins for Sammy Swindell in World of Outlaws A-Feature events; Wins for Jac Haudenschild with the series at the track
4- A-Feature wins for Steve Kinser with the World of Outlaws at I-55
5- Drivers that have won A-Feature events with the World of Outlaws through April 11
6- Lead changes in the last three World of Outlaws events at I-55 Raceway
7- Total wins for Sammy Swindell in his career at the track to lead all series drivers
9- Laps led by Jason Meyers en route to winning at the track last season
10- Drivers that have won the Crane Cams Dash this season to earn pole position
10.189- Track record established by Stevie Smith in 2002
11- Full-time World of Outlaws drivers that competed at I-55 Raceway last season
12- Drivers that have led laps in A-Feature competition with the World of Outlaws this season
14- Different winners in the last 14 A-Feature events for the series at the track
19- Different drivers that have won A-Feature events with the World of Outlaws at I-55 Raceway
24- Points that separate Donny Schatz and Steve Kinser atop the World of Outlaws standings entering this weekend
29- A-Feature events contested by the World of Outlaws at I-55 Raceway dating back to 1987
31- Laps led by Craig Dollansky en route to finishing second at I-55 last season
112- Laps led by Joey Saldana in the first 11 races this season to lead the series
169- Miles from Paducah International Raceway in Kentucky where the World of Outlaws race on Friday, April 17 to I-55 Raceway in Pevely, Missouri
1987- Year the World of Outlaws first raced at I-55 Raceway
10,000- Dollars the winner will receive on Saturday, April 18
51,690- Dollars in the total purse on Saturday, April 18
---
---