Mon., May 4, 2009
NASCAR Nationwide Series News And Notes - Darlington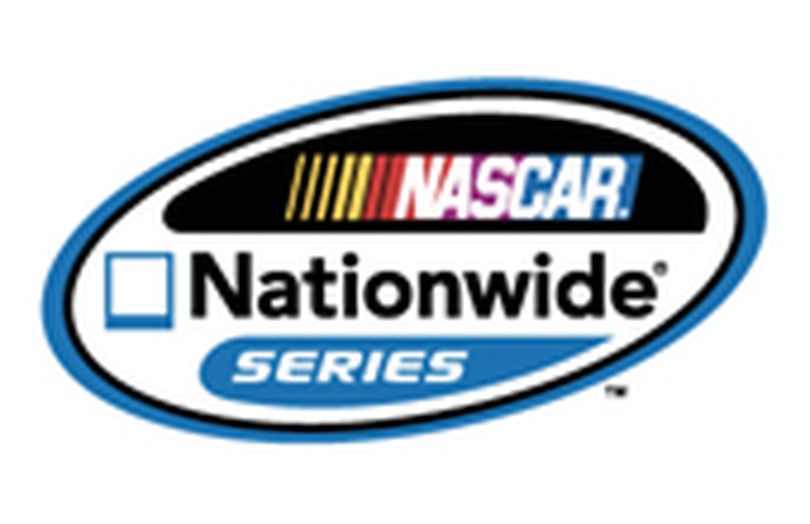 The No. 20 Joe Gibbs Racing Toyota has dominated recently at Darlington, winning the last three races (Denny Hamlin 2006, 07 from the pole; Tony Stewart last year). This weekend, it is Joey Logano's (No. 20 GameStop Toyota) turn at continuing the team's winning streak.
Jason Keller Reaches For 5,000-Mile Mark At Darlington
DAYTONA BEACH, Fla. (May 4, 2009) - Jason Keller (No. 27 Rite-Aid Ford) is not only the "Iron Man" of the NASCAR Nationwide Series, but also is earning that nickname at his home track, Darlington Raceway.
The Greenville, S.C., native is the series' all-time leader in starts (465) and Friday night, he'll attempt to add to his resume and become the first NASCAR Nationwide driver to reach the 5,000-mile plateau at Darlington. That accomplishment would supplement another mark he holds there – the most NASCAR Nationwide Series laps completed (3,598).
Keller returns to Darlington to make his 27th series start at the famed 1.366-mile track. He's currently ranked seventh in the series standings and is aiming to finish the season in the top 10 in points for the first time since 2005, the last time he drove full-time in the series for the same owner.
The owner tandem of Mike Curb and Gary Baker have watched the series-only veteran return to his old self in his first full season at Baker Curb Racing. Keller has three top 10s this year, including a ninth-place finish at Richmond International Raceway last Friday night. His other two top-10 finishes came at Daytona International Speedway and Talladega Superspeedway.
"I think we've had some strong runs and can take a lot of positives so far," said Keller. "The entire team is doing everything we can to continue to improve (each) week. If you look at where this team is now compared to the end of last year, we've done just that. Having said that, we're not content with where we are and still need to improve as the season continues.
The team is 11th in series owner points, just 15 points out of 10th. Heading to Darlington, Keller has posted three top fives and 10 top 10s over his 26 starts at the egg-shaped oval.
Steve Wallace Breaks Into Top 10 In Points For The First Time
Steve Wallace's (No. 66 US Fidelis Chevrolet) maturation continues.
With his 11th-place finish at Richmond International Raceway he has climbed to 10th in the driver standings, coming full circle from his 42nd-place finish to start the season at Daytona. This is the first time in Wallace's NASCAR Nationwide Series career he's been ranked in the top 10. 
Last season Wallace posted two top fives in succession at Richmond and Darlington, his career-best finishes. This year, his consistency since Daytona has proven to be his key to success. He has three top 10s thus far in 2009, the earliest in his career he's accumulated that many.
Entering Darlington, he has the opportunity to continue his early momentum. The 2009 NASCAR season-to-date Loop Data shows him with a Driver Rating of  80.8 and a Average Running Position of 16.720. Both stats are up from 2008 where he posted a Driver Rating of 76.5 and a Average Running Position 18.995.
Wallace isn't alone. His Rusty Wallace Racing organization has gotten off to a good start this year. Brendan Gaughan (No. 62 South Point Casino Chevrolet), a Raybestos Rookie of the Year candidate, is one spot behind his teammate at 11th in the standings. Gaughan has three top 10s and a pole in 2009. He's third in the rookie rankings behind Michael McDowell (No. 47 Tom's Toyota) and Scott Lagasse Jr. (No. 11 America's Incredible Pizza Co. Toyota).
Friday night will be Gaughan's first NASCAR Nationwide Series attempt at Darlington. He has one start there in the NASCAR Sprint Cup Series where he finished 27th in 2004.
Jason Leffler Not Backing Down From Busch, Edwards In Championship Chase
Kyle Busch (No. 18 Z-Line Designs Toyota) and Carl Edwards (No. 60 Scotts Ford) are trying to steal the show, but Jason Leffler (No. 38 Great Clips Toyota) continues to be a factor.
His 10th-place finish at Richmond was his fourth top-10 in a row and the sixth time this year he's finished in that group which has launched him to the best start of his career.
Sitting third in the points, Leffler is still within striking distance of series standings leader Busch (198 points back), and is 116 behind Edwards, who is in second.
Leffler had top-10 finishes in each of this last three races at "The Lady in Black," and leads six series-only regulars in the top 10 in driver points heading to race No. 10 on the year.
Leffler has a chance to gain even more ground in the points on Busch and Edwards. The NASCAR Pre-Race Loop Data for the Diamond Plywood 200 has Leffler ranked higher than Busch and Edwards in Average Running Position — Leffler is ranked eighth (9.643); Busch is ranked ninth (10.201); Edwards is  21st (21.034).
Leffler also bests Edwards in Driver Rating. He has a Pre-Race Driver Rating of 102.6, while Edwards stands at 79.3.
No. 20 Joe Gibbs Racing Team Returns To Darlington To Continue Winning Streak
The No. 20 Joe Gibbs Racing Toyota has dominated recently at Darlington, winning the last three races (Denny Hamlin 2006, 07 from the pole; Tony Stewart last year).
This weekend, it is Joey Logano's (No. 20 GameStop Toyota) turn at continuing the team's winning streak. The defending car owner champion is currently fourth in the owner rankings, 96 points behind its Joe Gibbs Racing running mate, the No. 18 Toyota driven by Kyle Busch.  His crew chief, Jason Ratcliff, is a native of Sumter, S.C.
Logano will be making his first NASCAR national series start at Darlington this weekend. He just missed his fourth straight top-five finish with a sixth-place result at Richmond last Friday night.
Logano is fourth in driver points despite not being entered at Las Vegas.
He isn't scheduled to run a full season in 2009, instead concentrating on his NASCAR Sprint Cup rookie campaign. But his strong showing in the NASCAR Nationwide series isn't going unnoticed. He leads the series in season-to-date Average Running Position (7.018), and is ranked third in Driver Rating (109.8).
Scott Wimmer Looks To Capitalize On Golden Opportunity
Though not in the title hunt, Scott Wimmer may present the most intriguing storyline to this weekend's NASCAR Nationwide Series race at Darlington.
Wimmer (No. 5 Fastenal Motorsports Chevrolet) swaps teams for this race, going from his usual No. 40 Key Motorsports Chevrolet to the No. 5 JR Motorsports entry, a car that has two top fives and four top 10s in the five races it has run.
The success of the No. 5 Chevrolet gives Wimmer a golden opportunity to showcase his talents – but it also adds a heaping helping of pressure.
But Wimmer does have some Darlington success on which to rely. He has one top-10 finish in seven races, and performed well in his last visit to the track in 2006 despite a 26th-place finish.
In that race, Wimmer posted a Driver Rating of 83.0, an Average Running Position of 13.3 and a Laps in the Top 15 percentage of 82.3.
Wimmer has struggled this season, failing to crack the top 10 in any of his six starts. He also failed to qualify for another three races.
Speaking of pressure, Kyle Busch piled some more on Carl Edwards this weekend. Busch's points lead grew once again last weekend at Richmond, this time by 20 points. It could've been worse had Edwards not finished second and led 71 laps.
The worry for Edwards is now Darlington, the scene of one of just two last-place finishes he has had in his NASCAR Nationwide Series career (he also finished last at Texas Motor Speedway in 2006).  Last year, Edwards suffered an accident and completed only three laps.
Otherwise, he has had one top five and two top 10s in his four-race Darlington career. At Darlington, Edwards has a Driver Rating of 7.3, an Average Running Position of 21.0, 13 Fastest Laps Run and a Laps in the Top 15 percentage of 44.2.
Busch, on the other hand, has a Driver Rating of 104.1 and an Average Running Position of 10.2.
  
NNS Etc.
Finch's Triumphant Return Home
James Finch, owner of Phoenix Racing, bases his shop in Spartanburg S.C. and is back home two weeks after his incredible NASCAR Sprint Cup victory at Talladega with Brad Keselowski (No 88 Delphi Chevrolet) as his driver.

Finch was so close to bringing back-to-back wins home to Darlington. His NASCAR Nationwide Series driver, Mike Bliss (No. 9 Miccosukee Resorts Chevrolet), had a stellar run going last Friday night at Richmond, leading twice for 62 laps and was a factor until a broken track bar late relegated him to a 33rd-place finish.


Burton Looking For Past Darlington Magic
Jeff Burton (No. 29 Holiday Inn Chevrolet) has four wins at Darlington, tying him with Harry Gant for second in wins there all-time. Mark Martin leads the series with eight.

In 24 races, Burton has augmented those victories with 11 top fives, 15 top 10s and two poles. He won three races in succession from 2001-02, but for Burton that's a mini-slump at the track. That, plus he hasn't won a series race since 2007 at Homestead.

Burton is fourth all-time in NASCAR Nationwide wins (27).


Morgan Shepherd's 250th Career Start
NASCAR veteran Morgan Shepherd (No. 89 Eldora Speedway/Lagina Plumbing Chevrolet) will attempt to make his 250th start in the NASCAR Nationwide Series this weekend at Darlington.  Shepherd, who has a combined 811 starts in NASCAR's national series, has recorded 15 wins in the NASCAR Nationwide Series, as well as 44 top five and 67 top 10s.

Shepherd, who is running the full series schedule in 2009, has two top-20 finishes in nine races so far this season, a 19th-place finish at Auto Club Speedway and a 13th-place run at Las Vegas Motor Speedway.

At age 67, Shepherd is the oldest fulltime competitor in NASCAR and is the second-oldest driver to ever have won a NASCAR Sprint Cup  race.

In 21 starts at Darlington in the NASCAR Nationwide Series, Shepherd has three top fives and six top 10s.


Tie-Dye Team Tribute
Smith-Ganassi Racing with Evander Holyfield will sport a colorful tie-dye paint scheme to raise awareness of Bluegrass musician Barney Barnwell's plight at Darlington.

The No. 42 Dodge team led by owner Eddie Smith, driver Kenny Hendrick and crew chief Tim Weiss, has decided to donate their unsponsored hood space to worthwhile causes. For the Darlington race, the "Bail Out for Barney" campaign will be the featured cause. Barnwell is well-known Bluegrass musician and singer with the Plum Hollow Band, who has fallen on hard times after being diagnosed with throat cancer.


McDowell Reclaims Rookie Lead
Michael McDowell has shot to the front of the rookie standings after a eighth-place finish at  Richmond, his second top-10 result of the season.

McDowell leads the rooklie standings by a slim two-point margin over Scott Lagasse Jr. Brendan Gaughan and Justin Algaier (No. 12 Verizon Wireless Dodge) who are locked in a three-way tie for second.

McDowell was the season's first rookie leader after Daytona, but was supplanted by Gaughan following the second race at Auto Club Speedway.

Gaughan held the top spot until after the race at Bristol Motor Speedway, when Allgaier claimed the lead. He held that position for a season-high five races before McDowell reclaimed the the No. 1 slot.
NASCAR Nationwide Series Top-Five Raybestos Rookie Standings
    Driver                    Team     Points
1  Michael McDowell    JTG-D      88
2  Scott Lagasse Jr.     CJM        86
3  Brendan Gaughan    RWR       86
4  Justin Allgaier          Penske    86
5  Michael Annett        Germain   68
Up Next: Lowe's Motor Speedway
The NASCAR Nationwide Series is off next weekend, but returns May 23 for the CARQUEST Auto Parts 300 at Lowe's Motor Speedway. 
Kyle Busch swept both races at LMS last season.
Brian Vickers (No. 32 Dollar General Toyota), the 2003 series champion, is the defending pole winner – the second of two poles in 2008.
The NASCAR Nationwide Series action kicks off at  7:00 p.m. on ESPN2, and green flag is scheduled to drop at 7:30 p.m.
FAST FACTS

Next Race: Diamond Hill Plywood 200
The Place: Darlington Raceway
The Date: Friday, May 8
The Time: 7:30 p.m. ET
The Distance: 200.8 miles / 147 laps
TV: ESPN2, 7 p.m. ET
Radio: Sirius NASCAR Radio / MRN
2008 Winner: Tony Stewart
2008 Pole: Carl Edwards
Event Schedule: Friday-Final Practice 8:30-11:00 a.m.; Qualifying 3:10 a.m.
---
---