Tue., May 5, 2009
NASCAR Sprint Cup Series News and Notes - Darlington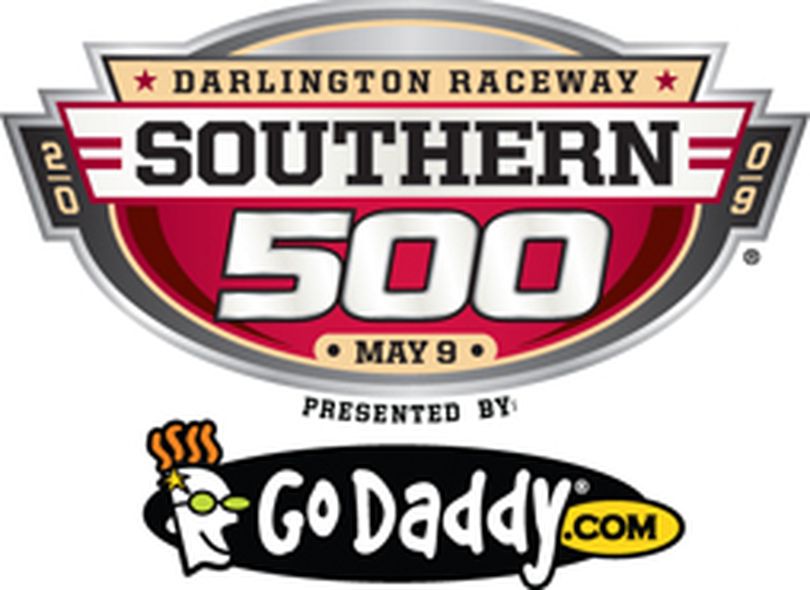 When Tony Stewart (No. 14 Old Spice Chevrolet) made the decision to leave championship-caliber Joe Gibbs Racing to start his own team last season, many skeptics whispered that it would be years before Stewart made another trip to Victory Lane. After all, Haas CNC Racing, the team Stewart took over, had competed in 284 NASCAR Sprint Cup Series races and had one top-five finish to show for it. Apparently Stewart wasn't listening to the grim outlook.
Kyle Busch Has 50 Reasons To Take A Bow
DAYTONA BEACH, Fla. — As he stood atop his Indiana Jones-themed car, surrounded by smoke from his victory burnout, Kyle Busch (No. 18 M&M's Toyota) bowed to the fans at Darlington Raceway.
It wasn't the first time Busch took a bow after a win, but was the first time "The Bow" beckoned a reporter to ask about it during post-race interviews.
The question was simple – "What's with this bow?"
The answer was simpler – "I don't know. It's, thank you very much."
When prodded for a longer response, Busch answered, "I mean, the good burnout, then I can't get out of the car fast enough, man. I need to work on that... Then I'm up on top, I appear, then I do a bow, thank you very much, then I go on and have a nice day. I'm trying to get more smoke built up before I get out. I'm working on it."
Busch wasn't lying when he said he was working on it.
In 36 NASCAR Sprint Cup Series races since that day, Busch has nine victories. Add in 10 NASCAR Nationwide Series wins (in only 27 starts) and three NASCAR Camping World Truck Series wins, and Busch has had plenty of opportunities to perfect his now trademark bow.
His bow after Saturday night's Richmond win came with some added meaning – the win came on his 24th birthday, making Busch the second driver in NASCAR Sprint Cup Series history to win on his birthday. It was also his 50th career victory across NASCAR's three national series, putting Busch one-quarter of the way to his goal of 200 national series wins.
"Hopefully I can achieve the goal," Busch said Saturday night. "I know it's not 200 (NASCAR Sprint) Cup victories like Richard Petty has. It will still be a phenomenal mark for me."
The win also tied Busch with Jeff Gordon (No. 24 DuPont Chevrolet) as the only drivers under 25 to reach 15 NASCAR Sprint Cup Series wins. A repeat win this weekend at Darlington would be ideal for Busch and especially crew chief Steve Addington, who hails from Spartanburg, S.C.
"Anytime you win in your home state is special," Addington said. "It's been a place I always wanted to win. To finally get that win last year in the (NASCAR Sprint) Cup Series was really exciting. It's just a neat deal to win a race so close to home."
Stewart-Haas Racing On Verge Of Victory Lane
When Tony Stewart (No. 14 Old Spice Chevrolet) made the decision to leave championship-caliber Joe Gibbs Racing to start his own team last season, many skeptics whispered that it would be years before Stewart made another trip to Victory Lane. After all, Haas CNC Racing, the team Stewart took over, had competed in 284 NASCAR Sprint Cup Series races and had one top-five finish to show for it. Apparently Stewart wasn't listening to the grim outlook.
Almost one-third of the way into Stewart's first season as owner/driver of Stewart-Haas Racing, Stewart is third in the standings and a few breaks away from a trip to Victory Lane. Teammate Ryan Newman (No. 39 Stewart-Haas Racing Chevrolet) is 10th, both in Chase for the NASCAR Sprint Cup contention. Stewart has finished runner-up in two of the last three races and has been in the top five in four of the last five. Newman has been able to shake off early season struggles, moving up 22 spots over the past six races.
A Darlington win would be especially sweet for Stewart, who has won at all but three tracks on the NASCAR Sprint Cup Series schedule – Darlington Raceway, Auto Club Speedway and Las Vegas Motor Speedway. Stewart came a step closer last year when he won the NASCAR Nationwide Series race at Darlington.
"With the rich heritage and history at Darlington, to win there – it's a feeling that's hard to describe," Stewart said of his NASCAR Nationwide Series win. "It's just cool to win at Darlington… This series is just so deep in history, and this is one of those tracks where the history goes as deep as NASCAR does. To finally get a win at Darlington was a huge honor for me."
 
Darlington Raceway Steeped In NASCAR Tradition
One year after NASCAR celebrated its 60th year, Darlington Raceway, is set for a 60-year celebration of its own. Darlington is the second-oldest track in NASCAR and has hosted 105 NASCAR Sprint Cup Series races over the past 59 years.
"Darlington is steeped in tradition, as much a part of the Southern NASCAR landscape as the sweet scent of magnolias," said NASCAR Vice President of Communications Jim Hunter, a former president of Darlington Raceway. "The Southern 500 is the Kentucky Derby and Masters of our sport."
It is only fitting that as part of its 60th anniversary, the track is bringing back the race name that it has been identified with since its first race in 1950. In addition, the outer retaining walls have been painted with red stripes, something that hasn't been done since 1989.
"Celebrating 60 Years of Racing at Darlington Raceway is truly a special milestone for the track as well as NASCAR," said Darlington Raceway President Chris Browning. "We wanted to go 'retro' for our 60th season and I feel like we have certainly accomplished that on many fronts. Going back to the Southern 500 race name and painting the walls in the old red and white paint scheme is definitely reminiscent of early NASCAR."
The link to Darlington's rich NASCAR history doesn't end there. Three-time NASCAR Sprint Cup Series champion and five-time Darlington winner Cale Yarborough will serve as the honorary pace car driver for the race. Yarborough, from nearby Timmonsville, S.C., will also be joined by several past Darlington winners for a special pre-race ceremony honoring their accomplishments.
The biggest honor of the weekend, however, will go to Saturday night's race winner – the Johnny Mantz Southern 500 trophy. The newly designed trophy is named after the race's first winner. It stands approximately three feet tall, weighs nearly 40 pounds and features engraved photos of all past 43 Darlington winners.
"Re-designing the trophy and naming it after Inaugural Southern 500 winner Johnny Mantz was something that was important for us to do because it showcases the history of Darlington Raceway in one place," Browning said.
It's not like a driver needs extra incentive to win at Darlington, as Hunter notes.
"A driver's resume, fans say, is never complete until he's won a race at what many believe is NASCAR's toughest track, appropriately nicknamed the track 'Too Tough To Tame,' " Hunter said.
Darlington Raceway Through The Years
1950 Californian Johnny Mantz wins the first Southern 500 despite being the slowest qualifier.
1957 Darlington Raceway gets a second NASCAR Sprint Cup Series race, which is won by Fireball Roberts.
1965 Ned Jarrett wins the Southern 500 by 14 laps, the largest margin of victory in NASCAR Sprint Cup Series history.
1968 David Pearson wins his first of a record 10 Darlington races.
1985 Bill Elliott wins the Winston Million at Darlington for capturing three of four selected races during the season.
1997 The track configuration is flipped, making the frontstretch the backstretch and vice-versa.
2003 Ricky Craven edges Kurt Busch by .002 seconds, the closest margin in NASCAR history.
2004 For the first time a Darlington race is held under lights.
2005 Darlington begins a new tradition, hosting its race on Mother's Day weekend.
Motherly Love: NSCS Moms Return As Race Grand Marshals
The return of the Southern 500 moniker combines one of Darlington's oldest traditions with one if its newest – a Mother's Day weekend race. The addition of lights to Darlington Raceway in 2004 paved the way for the track's spring race to move to Mother's Day weekend, starting a new Darlington tradition. For the fifth consecutive year, mothers of the NASCAR Sprint Cup Series will serve as the Grand Marshals for Saturday night's race.
"I think Mother's Day is special to all of us, but being in Darlington with our mothers is great," said Carl Edwards (No. 99 AFLAC Ford) whose mom Nancy Sterling attends 15-20 races per year. "It's real cool to race in front of your mother. It's great for her to meet the other driver's moms. It's a fun event."
Biffle Earns His (Darlington) Stripes
Greg Biffle (No. 16 3M Ford) has finished last only four times in his 232-race career. One of those four took place last year at Darlington Raceway.
Still, Biffle could be considered a favorite going into this weekend's Southern 500 Presented by GoDaddy.com.
Despite the 43rd-place finishing, Biffle still owns some of the top Loop Data statistics since the stats' inception in 2005.
That's largely because the last-place finish was as deceiving as they get. Biffle had as good a shot at winning as any driver in the field, leading 95 laps.
In fact, he had the fourth-best Driver Rating that race of 108.6, along with an Average Running Position of 16.1, 33 Fastest Laps Run and a Laps in the Top 15 percentage of 61%.
So those totals already added to the impressive lot that was racked up during back-to-back wins in 2005 and 2006.
Over the last four Darlington races, Biffle has a series-best Driver Rating of 121.8, a series-high 174 Fastest Laps Run, an Average Running Position of 7.9 (fourth-best), an average Green Flag Speed of 155.230 mph (second) and a Laps in the Top 15 percentage of 88.2% (fourth).
Plus, with three top 10s in the last four races, Biffle seems poised for a victory.
Speaking of drivers who are "due," none seem more likely for his season-first Victory Lane appearance than Tony Stewart. Stewart has finished in the top five in four of the last five races.
And what he's done as a first-year owner is astounding.
In this season alone, Stewart's two teams have combined for a Driver Rating of 89.1, an Average Running Position of 14.7, 187 Fastest Laps Run and a Laps in the Top 15 percentage of 61.9% in 20 starts.
Compare that to all of last season when the team fell under the Haas-CNC banner: Driver Rating of 49.1, an Average Running Position of 30.1, 62 Fastest Laps Run and a Laps in the Top 15 percentage of 6.1% in 65 starts.
Locked In: Raines Subs For Andretti In May
John Andretti's 19th-place finish at Daytona for Front Row Motorsports put the upstart team on the right track to a locked-in position in NASCAR Sprint Cup Series races. Nine races later, Andretti has kept the No. 34 A&W Chevrolet owned by Teresa Earnhardt, inside the top 35 in owners points, guaranteeing it a starting spot in each race.
Andretti will have to give up the seat over the next two races, however, as he attempts to make the Indy 500. The team has tabbed Tony Raines to fill-in for Andretti.
"John (Andretti) had made a commitment to run in the Indianapolis 500," said Front Row Motorsports owner Bob Jenkins. "He let us know very early in the season so we could plan for this. We worked with John and we hope he does well. We still plan on running Darlington and the events in Charlotte before John returns at Dover. Tony Raines has had a lot of experience with us and has done a great job with our NASCAR Nationwide Series program. It was pretty easy to pick him to run the No. 34 for this weekend and in Charlotte."
Raines has plenty of NASCAR Sprint Cup Series experience, including two starts this year. He finished 43rd at Phoenix and 41st at Richmond. In five Darlington starts, he has a Driver Rating of 51.3. He finished 20th, a career best at the track, in 2006 for Hall of Fame Racing.
2009 NSCS Owner Standings
          Driver/                   Drlngtn
Rank  Owner (Car #)     Pts    D.R. 
31      Bobby Labonte/    893   71.2
         Jeff Moorad (96)
32      Joey Logano/        859   N/A
         Joe Gibbs (20)
33      Paul Menard/         839  41.9
         Max Jones (98)
34      Robby Gordon/       768  56.2
          Robby Gordon (7)
35      Tony Raines/          743  51.3
          Teresa Earnhardt (34) 
36      Scott Speed/          699  N/A
          Dietrich Mateschitz (82)
37      David Gilliland/        640  52.2
         Kevin Buckler (71)
38      Sterling Marlin/        496  59.9
         James Finch (09)
39      Joe Nemechek/       476  60.5
         Andrea Nemechek (87)
40      Regan Smith/          473  58.5
         Barney Visser (78)
 
This And That – Happenings From The NASCAR World
Goodyear Holds Daytona Tire Test
Ten NASCAR Sprint Cup Series drivers took a detour from Richmond to Darlington to participate in a Goodyear tire test at Daytona International Speedway on Monday. All four manufacturers were represented at the test which helped to fine-tune the tire compound that will be used in the Coke Zero 400 on July 4.
"When you get here, they let you get your stuff sorted out a little bit and get your car handling good," said Clint Bowyer (No. 33 BB&T Chevrolet), who participated in the one-day test. "Then they start throwing tires at you and getting your input on which one you think is best."
The drivers spent the first half of the day doing single car runs, trying out different tires, before ending the day drafting.
"They put certain people on different agendas, but at the end of the day, they get us all back together and go out there and draft and get everybody together," Bowyer said. "When you're drafting, everybody is on the same tire and same conditions, but those single car runs you saw us do earlier today, people were definitely on different agendas, whether it be tires or whatever else."
Gordon Could Make History
A trip to Darlington Raceway is always welcomed by current points leader Jeff Gordon. The four-time NASCAR Sprint Cup Series champion leads all active drivers with seven Darlington victories and will make track – and NASCAR – history with another victory Saturday night.
Of Gordon's seven Darlington wins, five have come in the Southern 500, tying him with Cale Yarborough for most in the prestigious event. A win this weekend will break that tie, but will ironically bring Gordon into another tie with Yarborough in the NASCAR record books. Gordon currently has 82 career victories, one shy of Yarborough, who sits fifth on the all-time list with 83.
"I was able to spend some time with Cale a few years back at an event at the track," Gordon said. "It was neat to hear him tell stories about racing here during that era. The cars have changed, the speeds have changed and the asphalt has changed, but I don't believe the driver's thinking has changed one bit. You race the track here, not the other competitors."
Don't Stop Now
Clint Bowyer put his name in the record books with his 38th-place finish at Talladega, passing teammate Kevin Harvick for longest streak of running at the finish with 82 straight races. As strange as it sounds, Bowyer has one more hurdle to pass to hold the undisputed streak. Herman Beam completed 84 straight races that he competed in between 1961-1963. However, Beam's streak was not accomplished in consecutive races. The split record could no longer be necessary, however, as Bowyer could tie Beam by avoiding a DNF this weekend at Darlington and hold sole possession of the record by running at the finish of the Coca-Cola 600 at Lowe's Motor Speedway on May 24.
Fast Facts
The Race: Southern 500 Presented by GoDaddy.com
The Place: Darlington Raceway (1.366-mile oval)
The Date: Saturday, May 9
The Time: 4:20 p.m. PST
Race Distance: 500 miles/367 laps
TV: FOX , 4 p.m. PST
Radio: MRN and Sirius Satellite
2008 Polesitter: Kyle Busch
2008 Winner: Greg Biffle
Schedule: (All times local ET) Friday–Practice, 11:30 a.m.–1 p.m., Final Practice, 1:30–3 p.m., Qualifying, 5:10 p.m.
2009 Top 12 Drivers
    Driver               Pts (Wins)
 1 Jeff Gordon         1,441 (1)
 2 Kurt Busch         1,431 (1)
 3 Tony Stewart       1,402
 4 Denny Hamlin      1,321
 5 Kyle Busch         1,314 (3)
 6 Jimmie Johnson   1,290 (1)
 7 Jeff Burton           1,257
 8 Clint Bowyer        1,212
 9 Carl Edwards       1,204
10 Ryan Newman     1,198
11 Greg Biffle           1,193
12 Matt Kenseth       1,187 (2)
Up Next: NASCAR Sprint All-Star Week
The quest for a NASCAR Sprint Cup Series championship is put on hold for a week as drivers and crew members share the spotlight during a week full of all-star festivities in Charlotte. Here is a rundown of next week's events:
Wednesday, May 13
NASCAR Media Pit Crew Challenge
Members of the media are invited to participate in the same pit crew challenge events that NASCAR Sprint Cup Series crews will tackle Thursday evening. Following the event, members of the No. 83 Red Bull Toyota pit crew – the defending event champions – will be available for interviews. If you are interested in participating in the event, please contact Jenn Powell (NASCAR Public Relations) at (386) 947-6788.
When: 1:30 – 3 p.m.
Where: Time Warner Cable Arena
NASCAR Rev'd Up featuring O.A.R.
The week's festivities will open with a six-hour event in Uptown Charlotte, highlighted with a free concert by Everfine/Atlantic recording artists O.A.R. The event will feature the live broadcast of SPEED's "Countdown to All-Star" show, with guest appearances by several NASCAR Sprint Cup Series drivers.
When: 4 – 10 p.m. (live on SPEED at 8 p.m.)
Where: Between third and Mint Streets in Uptown Charlotte
Thursday, May 14
NASCAR Sprint Pit Crew Challenge presented by Craftsman
For the fifth year, the Pit Crew Challenge will feature over-the-wall crew members competing against each other in individual and team events. For more information visit www.pitcrewchallenge.com.
When: 7 p.m. (live on SPEED at 9 p.m.)
Where: Time Warner Cable Arena
Friday, May 15
NASCAR Sprint All-Star Race Qualifying
Qualifying for the NASCAR Sprint All-Star Race is different than any other race – cars complete three laps, including a four-tire pit stop, rather than the traditional two laps.
When: 6:15 p.m. (Live on SPEED)
Where: Lowe's Motor Speedway
Saturday, May 16
NASCAR Sprint All-Star Race
The 25th-running of the NASCAR Sprint All-Star Race is preceded by the Sprint Open. The top two teams, plus the top driver in the fan vote, move on to the NASCAR Sprint All-Star Race. This year's race will feature the return of the 10-lap shootout to end the event.
---
---