Tue., May 12, 2009
BERNSTEIN FLYING UNDER RADAR; LOOKING TO CHANGE THE PATTERN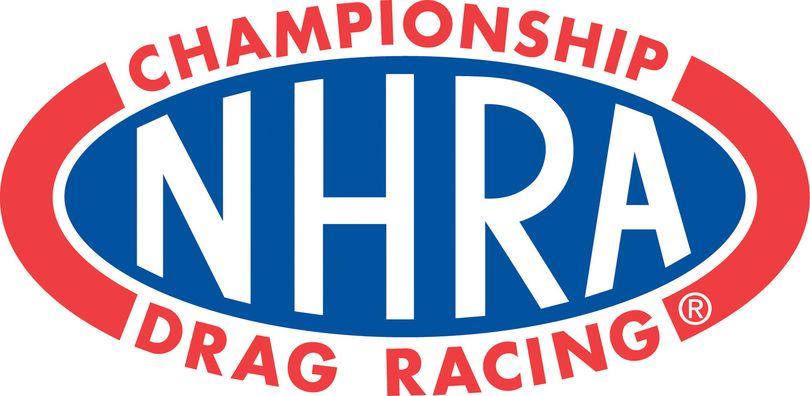 Brandon Berstein heads to Bristol, Tenn. aiming for Final Round. The Budweiser teams has three runner-up finishes and several top-5 qualifying runs as he chases the Top Fuel championship.
Courtesy: NHRA Media Relations
BRISTOL, Tenn. – Brandon Bernstein must feel like his Budweiser/Lucas Oil Top Fuel dragster has assumed the shape of a B-2 Stealth Bomber.
Just like the Air Force's highly-sophisticated undetectable aircraft, he's powered along this season at a rapid pace, quietly knocking out round wins and accumulating points. However, mission control hasn't turned him loose to bag the big one yet.
With runner-up finishes in Phoenix, Las Vegas and St. Louis, and six races of qualifying in the top five positions, Bernstein has put himself in solid position in the NHRA Full Throttle Countdown to the Championship. A top-three player in the points standings all season long, Bernstein hopes a victory at the NHRA Thunder Valley Nationals at Bristol will provide the boost his team needs to move to the top of the standings where they can pursue their ultimate season goal – winning a world championship title. 
Bernstein, who claimed victories at scenic Bristol Dragway in 2007 and 2003, hopes to earn his third at the historic Northeast Tennessee drag strip during the ninth annual NHRA Thunder Valley Nationals, May 15-17. Tony Schumacher (Top Fuel); Melanie Troxel (Funny Car); and Dave Connolly (Pro Stock) are the event's defending winners. The race will be televised by ESPN2 and ESPN2 HD.
After coming very close to winning the 2007 world championship title with five victories in seven final round appearances, Bernstein has hit a bit of a dry spell since that amazing title run that ended in the semifinals at the season's final race. In 2008 he was uncharacteristically shut out of victory lane, earning only four runner-up finishes, and finished seventh in points. An offseason change to a new crew chief in Rob Flynn and assistant crew chief in Mike Guger has blossomed more quickly than expected after longtime tuners Tim and Kim Richards decided to retire last season. The team's new chemistry coupled with their early season success has Bernstein feeling very confident that his winless drought is about to be over.
"It's been a great start for us and we've been to (three) finals and feel like everything is coming together," said Bernstein, a 17-time winner on the Full Throttle tour. "Rob and Mike are doing a great job and we feel like we can win some races and make a run for this Full Throttle championship. We'd love to give the championship trophy to Budweiser in their final year with us."
Last month InBev, new owners of the Budweiser brand, announced it would not return as sponsor of the Bernstein team after this season. The announcement brings to an end a 30-year relationship, the longest such sponsorship in motorsports.
Bernstein says that his drive to win races and the championship is as intense as ever and says a title celebration at the end of the season would be a fitting finale to their incredible partnership with the popular beer brand. He says the team is very focused on the goal.
"There's some pressure to perform this year, but mostly it's the pressure that we put on ourselves," Bernstein said. "Obviously we know what we need to do. We need to win races and do everything we can to win the championship. Whenever you can have success on the track and keep your team out there in front of everyone, the better it is to find a new sponsor, too."
And a victory at Bristol would go a long way in helping the team in that area. Bernstein says racing at Bristol has always been a feel-good weekend for the team, despite the outcome on the track.
"It's just a great weekend overall for our team whenever we go to Bristol," Bernstein said. "We've got a great relationship with Holston Distributing (local Tri-Cities Budweiser distributor) and they've really been good to my dad (NHRA legend Kenny Bernstein, team owner) over the years and a big supporter of our team. We've had our share of success at that track and hopefully we'll have some more this time out."
He says the setting at Thunder Valley just puts you in the mood to race.
"There's just something special about racing at Bristol back there in the mountains with all of the trees and beautiful scenery all around," Bernstein said. "From the moment you drive into that place and see the NASCAR track sitting there and just the sounds that are created from the echoes as cars race up the valley, it's just really cool."  
While Bernstein hopes for a return to the winner's circle, series point leader Antron Brown  continues to set the pace with two victories in three final round appearances in his DirecTV/Matco Tools dragster. Tony Schumacher is a close second in points with two victories in his U.S. Army dragster. However, a host of drivers are jockeying for position in the top 10. Morgan Lucas, Larry Dixon and Doug Kalitta have also earned victories this season, while Cory McClenathan, and rookie Spencer Massey have joined third-place points earner Bernstein in making final round appearances. Of that group of drivers, Kalitta has the best record at Bristol Dragway, posting three wins here from 2001-'06.
Funny Car point leader Ron Capps will be trying to keep the momentum going in his NAPA Dodge Charger. The California driver has won three races this season in four final round appearances and seems poised to make another run for the championship. He's had great success at Bristol Dragway over the years, winning there two times, his most recent in 2006. John Force, the 14-time world champ, has two wins at Bristol Dragway, and leads a quartet of capable cars from his race team into competition, including the Ford Drive One Mustang of last season's runner-up Mike Neff.  His other two cars, driven by daughter Ashley Force Hood and son-in-law Robert Hight, are also consistent top 10 performers. The 2003 Bristol winner in Funny Car, Del Worsham, won the recent race in St. Louis with his new team and could be a threat to capture another title. Other favorites in the category include rookie Matt Hagan from nearby Christiansburg, Va., two-time world champ Tony Pedregon and Gatornationals winner Bob Tasca.  
In Pro Stock, 2007 Bristol winner Jeg Coughlin has been the driver to beat this season behind the wheel of his JEGS.com Chevy Cobalt. He has posted three victories in four final rounds and appears very comfortable in his quest to claim his third consecutive world championship title and fifth overall. Greg Anderson and his former mentor, Warren Johnson, have both been solid at Bristol Dragway over the years, winning two times each. Hometown favorite Allen Johnson, from nearby Greeneville, Tenn., hopes to put his J&J Racing Team Mopar Dodge Stratus into victory lane at his home track for the first time. Others to watch in the 200 mph category include two-time season winner and '06 Bristol champ Jason Line, '03 Bristol winner Kurt Johnson and surprising early-season front-runner Mike Edwards, who has claimed three No. 1 qualifying awards and a victory in two final rounds this season in his ART Pontiac GXP.  
· SCHEDULE: Pro qualifying sessions are scheduled for 5 p.m. and 7:30 p.m. on Friday, May 15, and 12:30 p.m. and 3 p.m. on Saturday, May 16. Final eliminations begin at noon on Sunday, May 17.
---
---