Tue., Aug. 24, 2010
56 years of U.S. Nationals racing to be celebrated on NHRA Full Throttle Drag Racing Series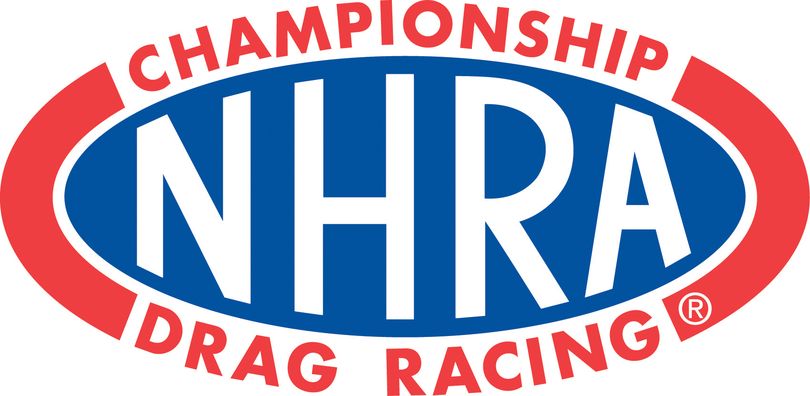 For 56 years the top teams in NHRA racing have taken to the strip in Indianapolis and stage some of the greatest drag races in the history of the sport. The circuit returns to Indy next weekend with another historic event planned.
Courtesy: NHRA Media Relations
INDIANAPOLIS (Aug. 24, 2010) – As NHRA celebrates the 56th anniversary of the Mac Tools U.S. Nationals presented by Lucas Oil, the world's most prestigious drag race is set to provide its traditional offering of the very best in speed and high performance to countless thousands of hot rodding enthusiasts. More than 850 competitors in 12 different racing categories will perform in front of the standing-room only crowd during the much-anticipated Labor Day classic.
Drag Racing's biggest event takes place at revered O'Reilly Raceway Park at Indianapolis, Sept. 1-6. It is the 18th of 23 events in the NHRA Full Throttle Drag Racing Series for 2010 and the first of six races in the Full Throttle Countdown to the Championship, NHRA's post-season playoffs. The race will be showcased nationwide on ESPN2 and ESPN2 HD during more than 10 hours of coverage.
Each year at the Mac Tools U.S. Nationals presented by Lucas Oil fans are offered a glimpse into the past with several exciting attractions and the 2010 edition of this legendary event is no exception.
Throughout the weekend many of the Show 'N Shine winners from the National Hot Rod Reunion will be on display in the Mac Tools Concourse. One of the beautiful vintage hot rods will be selected as the winner of the Bob Daniels Award of Excellence and will have its name permanently engraved on the prestigious perpetual trophy. All of the cars will participate in a special pre-finals parade during Monday's final eliminations.
Many of the legends of the sport will be roaming the grounds of O'Reilly Raceway Park throughout the weekend and will be featured guests in the Mac Tools Concourse where they will sign autographs at designated times on Saturday and Sunday.
As part of the pre-race show on Monday, highly-skilled skydiver Jason Peters will soar into O'Reilly Raceway Park with an American Flag in tow during the singing of the National Anthem. The famed Goodyear Blimp will be roaming the skies on Sunday and Monday providing scenic aerial shots from overhead.
Some very important anniversaries will be noted during the weekend. NHRA will unveil plans for its highly-anticipated 60th anniversary season celebration in 2011 and the U.S. Army will commemorate its 10th anniversary as a marketing partner with NHRA and Don Schumacher Racing during an official ceremony. On Saturday prior to the first qualifying session, three-time NHRA Pro Stock Motorcycle world champion Angelle Sampey will be honored by NHRA in an official retirement presentation.
Throughout the years fans at O'Reilly Raceway Park at Indianapolis have cheered on drag racing immortals like "Big Daddy" Don Garlits, Shirley Muldowney, Tom "The Mongoose" McEwen, Bob Glidden, and Don "The Snake" Prudhomme as they raced to the winner's circle and etched their names into the NHRA record book. Today's stars – such as eight-time Mac Tools U.S. Nationals winner Tony Schumacher and four-time winner John Force – will be racing at more than 300 mph to continue to build upon their modern day legend status. For many of the competitors, the race has evolved into much more than an annual contest of speed. For those who seek to become a part of its mystique, winning the event has become a must-do to complete any great driver's resume.
Schumacher (Top Fuel); Ashley Force Hood (Funny Car); Jeg Coughlin (Pro Stock); and Hector Arana (Pro Stock Motorcycle) are the defending winners in their respective Full Throttle Series categories.
This year's edition of the famed event will feature intense side-by-side racing as drivers in Top Fuel, Funny Car, Pro Stock and Pro Stock Motorcycle chase their share of the $2 million purse, important world championship points in the Full Throttle Countdown to the Championship, and more importantly, a permanent spot in history.
Teams in the NHRA Lucas Oil Series and the NHRA Get Screened America Pro Mod Series also will compete during the weekend. In addition, the world's fastest Super Stock cars will race for bonus bucks and bragging rights in the wildly-popular Mopar HEMI Challenge.
Prior to the start of official racing at O'Reilly Raceway Park, fans can get a taste of the excitement on Thursday, Sept. 2 at the NHRA Mac Tools U.S. Nationals presented by Lucas Oil Kick-Off Party, which will feature a driver autograph session, display of race cars, and live music. The Kick-Off Party starts at 4 p.m. (ET), at Lucas Oil Stadium prior to the NFL pre-season game between the Indianapolis Colts and Cincinnati Bengals. Drivers scheduled to appear include Hector Arana, Larry Morgan and Morgan Lucas, among others.
The most historic and prestigious event in the NHRA Full Throttle Drag Racing Series, the Mac Tools U.S. Nationals presented by Lucas Oil has been contested annually since 1955. Originally known as "The Nationals" and first held at an abandoned airstrip in Great Bend, Kan., the event made stops at Kansas City, Oklahoma City and Detroit before eventually moving to O'Reilly Raceway Park at Indianapolis in 1961.
• SCHEDULE: The first of five qualifying sessions are scheduled for 5:30 p.m. on Sept. 3. Two sessions will be held on Sept. 4 at 3 and 6 p.m. and the final two qualifying sessions will take place on Sept. 5 at 11:30 a.m. and 2:30 p.m. Final eliminations begin at 11 a.m. on Monday, Sept. 6.
• ON TV: ESPN2 and ESPN2 HD will televise more than 10 hours of coverage of the Mac Tools U.S. Nationals presented by Lucas Oil. One hour of qualifying coverage will air on Sunday, Sept. 5 at 10 a.m. (ET). NHRA Race Day, a 30-minute news magazine show will air on Sept. 5 at 11 a.m. (ET). Two more qualifying shows will air on Sept. 5, a two-hour and 30-minute show at 11:30 a.m. (ET), and a two hour show at 5 p.m. (ET). Five hours of final eliminations coverage will air on Monday, Sept. 6, starting at 1 p.m. (ET).
---
---