Thu., Aug. 26, 2010
Webb, Hatton and Schrader win at Stateline Speedway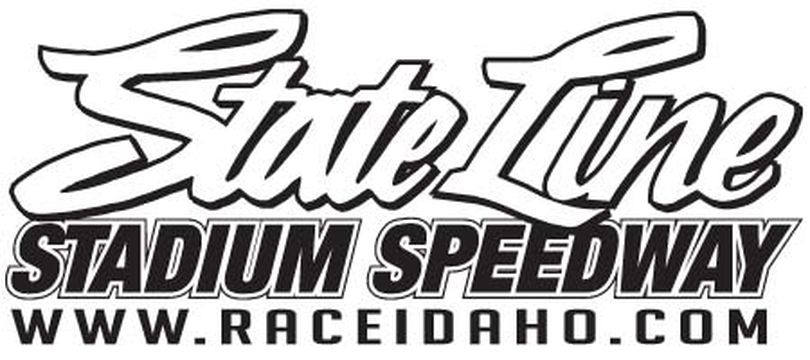 Rusty Webb took a break from his late model racing to run in Stateline Speedway's Wednesday Night Fever program again this summer and as was the case in his last start-the Deer Park native earned the victory.
Courtesy: Stateline Speedway Media Relations
ROAD RUNNERS
Fast Time –16.499 Harry Hatton; Trophy Dash A.Reesen Tarr; B. John Richardson; C. Blake Hinton; Heat - A) Dan Groom; B) Treven Tarr; C) Jason Thomas; D). Tom Harris;  Main - 1) Harry Hatton 2) Tim Stoddard;3) Ron Hunter; 4) Daryl Krumm; 5) Brenden Tarr.; 6) Vern Vanderhof; 7) Eric Harris; 8) Kevin Harris Sr.; 9) Kevin Cramer; 10) Reesen Tarr. B  Main - 1) Treven Tarr; 2) John Richardson;3) Leslie Runkle; 4) Ben Hawk;5) Jason Thomas. C Main – 1) Gary Hanlon; 2) Blake Hinton;; 3) Britney Rupert; 4) Ryan Eberly.; 5) Chris Hatton.

FEVER 4's
Fast Time – Rusty Webb; 15.463. Trophy Dash )  A.Rich Hatton.;B. Fred Hawley.;Heat - A) Derek Almey; B) Jerry Meyers.; Main - 1) Rusty Webb; 2) Justin Lovitt; 3) Tom Plybon; 4) Derek Almey;;5) Rich Hatton;; 6) Brenden Tarr; 7) Matt Schoen;8) Rick Dawson.; 9) Terry Auckerman; 10) Jerry Meyers..

BUMP TO PASS
Fast Time – 17.000 Henery Blankenbaker; Trophy Dash –Yvonne Lifsey; Heat  Joel Schrader; Main -1) Joel Schrader; 2) Henry Blankenbaker;  3) Yvonne Lifsey; 4) Darryl Carilliio; 5) Laurie Huck;  6) Jessie Baguley; 7) Dave Johnson;  8) Frank Leighton;9) Monty Dotson.
The wild, wacky, unpredictable action of Wednesday Night Fever continues every Wednesday at 6pm with the cars and superstars of the Road Runners, Fever 4's, plus the wild and crazy Bump to Pass division. Adults are just $5.75; kids under the age of nine accompanied by adults are free
This  Saturday The NORTHWEST MODIFIEDS return to the track for great racing action, as they present the 93 Lap Doyle Bratton Memorial Race. Also scheduled to appear are  the Hobby Cars  Time Trials at 6 PM with Racing starting at 7:15 PM.
Admission price this Saturday is $12.75Adults,
$11.75 Seniors /Military, and $6.00 Juniors. And of course the ever popular Family Pass $30.00 for 2 Adults and up to 3 Children under 16 .
The Racing Hotline is 208 773-5019 Web Info at RACEIDAHO.COM

---
---