Sun., Jan. 17, 2010
Several groups highlight Stateline Speedway's 2010 season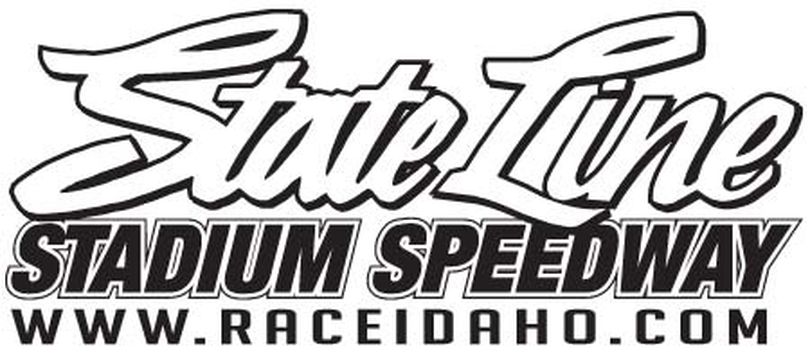 General membership meeting for Stateline Speedway set for January 23 at Templin's Red Lion in Post Falls to learn more about upcoming season.
Courtesy: Stateline Speedway Media Relations
Stateline Speedway in Post Falls Idaho is excited about the upcoming 2010 race season. A busy action packed season is planned to bring the ultimate in excitement and a continuing varied, and jam packed schedule.
Every Wednesday night from April through September will have the return of the ever popular WEDNESDAY NIGHT FEVER, featuring the three divisions of Road Runners, the exciting Bump to Pass Cars and the competitive Fever Four Division. WEDNESDAY NIGHT FEVER always a fan favorite evening will continue its tradition of "Family Fun at an Affordable Price" of $5.75 for those 10 years and over with 9 years and under FREE when accompanied by an adult.
Stateline Speedway's Saturday night racing from April through September will feature 'Summer Excitement That Sizzles'. Starting with the backbone staple of the track, the ever popular Stateline Legends, Stateline Street Stocks and Stateline Hobby Cars. Many Pacific Northwest clubs, groups, and associations will trek to the track wowing the fans with great racing action. The ever popular annual favorites will include the NW OUTLAW Street Stocks, the ICAR Late Model Series, the INSSA Super Stocks, the INSCA Winged Sprints, the NW Early Stocks and the NW Modified Series.
Many specialty groups will present fantastic entertainment including the NW Pro 4 Trucks, the Rocky Mountain Challenge Series, The ASA Northwest Late Model Tour, North American Big Rigs, the ASA-NSRA Sprint Cars, the NW Outlaw Compacts and the NW Pro 4 Alliance.
The extravaganza continues for the 2010 season with Fireworks and Twin Destruction Derbies including the already famous SMASHAPALOOZA night.
The ever popular NAPA AUTO PARTS IDAHO 200 weekend will be celebrated Friday July 30, Saturday July 31 and the running of the 200 on Sunday August 1. Several new fan features are planned for the 2010 edition of the NAPA AUTO PARTS IDAHO 200.
Stateline Speedway Saturday events will continue with affordable fan pricing. Prices range from $8.50 to $12.75 for an adult ticket, depending on the type of show being presented, with FAMILY plans availabe from $21.00 to $30.00 (2-adults and up to 3-children under 16yrs.). Stateline's affordable fan pricing for the ASA-NSRA and NAPA AUTO PARTS IDAHO 200 events will range from $18.00 to $20.00 for adults and FAMILY plan pricing from $39.00 to $43.00 (2-adults and up to 3-children under 16yrs.). Stateline Speedway once again will pre sell tickets for many of its special events. For up to the minute information log onto raceidaho.com.
Be sure and join Stateline Speedway's Speed Blast Updates at raceidaho.com. You may join our TWITTER for instant info and specials by sending a text to " followraceidaho " @ 40404, you can also join our facebook and myspace family of friends for up to the minute information and chat. As always the event hot line in Post Falls, Idaho is 208-773-5019.
Stateline Speedway invites everyone to come and enjoy the 2010 season and more exciting events are being planned and will be implemented as the season progresses.  A complete Stateline Speedway Schedule of Events will be released on January 24th 2010.
---
---