Thu., March 11, 2010
Points leader McClenathan brings Fram 'bracket' car to Gainesville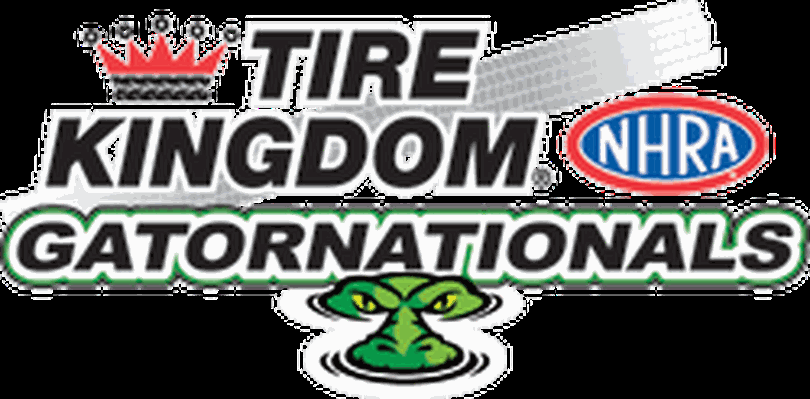 Cory McClenathan's strong start to 2010 has the NHRA Top Fuel driver atop the points standings heading to the Sunshine State's Gatornationals this weekend.
Courtesy: NHRA Media Relations
Gainesville, FL-Cory McClenathan has been hot in the first two races of the 2010 NHRA Full Throttle Drag Racing Series, landing first in the semifinal after qualifying No. 1 in the season-opener in Pomona, then grabbing the victory in Phoenix. His string of solid, consistent passes earned him and the Fram Top Fuel dragster team their first win of the year and a spot on top of the points standings.

They hope their streak with what everyone is calling a "bracket" car continues at this weekend's 41st annual NHRA Gatornationals, an event Cory Mac has not conquered in his 19 years of competing in Top Fuel.

He was, however, the runner-up last year at the Gators and was No. 1 in qualifier in 1994 and 1993.

"We've done fairly well at the Gatornationals in the past," said McClenathan, who is still seeking a Top Fuel championship. "Every time you go to a track you never won at you want to walk away with that Wally on those weekends. And if you have been driving as long as I have, you want to win at every single racetrack on the tour, and that's one that has eluded us.

"Right now we're the points leader and we're going in there with the same attitude of, 'Let's qualify very well, let's try to keep lane choice on race day, and try to put this Fram car in the winner's circle.' This car is definitely the car to beat right now and I think people know that and they're taking notice of it.

"We're kind of going with the flow," he added. "Yes, it's nice to be the points leader. We're only there by a few points (five, to be exact, over Doug Kalitta), and it could change every single weekend, and we know that. I think nowadays, when we look at the Countdown to 1 playoffs, we would like to be points leader the whole season and have those few extra points when we do go into the Countdown. But at the same time it's about winning races, going rounds, and trying to take home as many trophies as we can before the Countdown starts."

McClenathan credits crew chiefs Todd Okuhara and Phil Shuler for making the Fram car a "bracket" car. "I think in testing the car did exactly what Todd and Phil wanted it to do," he said. "And, in the off-season, we all looked at what the car really needed and that was to shed some weight and be real close to the minimum weight. And now we have a weight bar on the car and we're able to control that. And a lighter car goes quicker and faster; that's all there is to it. When you make more power, that's a perfect thing to have on top of that."
---
---