Mon., May 24, 2010
Garber Nets Ephrata Raceway Park ICAR Victory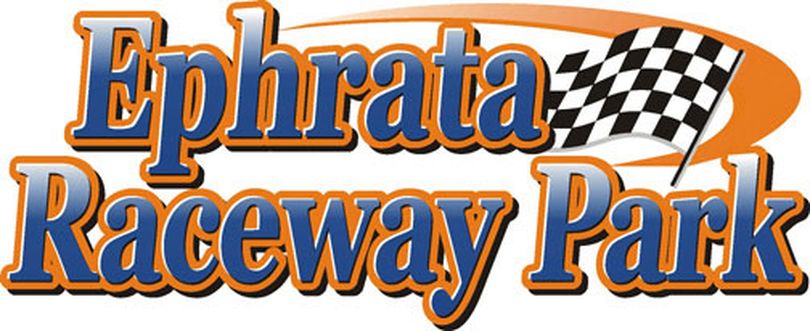 The ICAR Late Model Series, based in Spokane, Wash., made its first trip outside thier home area with a 15-car field and Twin Main Event format. When the dust settled it was Dan Garber who came home victorious.
ICAR INVADES EPHRATA RACEWAY PARK
(Ephrata, WA) 5/22/10 by Kelly Hart
For the first time a few years Late Model stock cars invaded Ephrata Raceway Park as the Appleway Parts Center ICAR Late Models held twin 50-lap main events at the quarter mile paved oval. Also represented were the Kim Janke State Farm Agent Youth Hornets, Ephrata Pioneer Muffler II Pure Stocks and Jerry's Auto Supply BIG CARS on a race evening sponsored by Inland Oil.
The ICAR racers are mostly from the Spokane, WA area. Fifteen Late Models graced the pit area. Kicking things off with fast time and a track record for the ICAR group was veteran Dan Garber from Spokane with a 14.938 second lap. There were three Trophy Dashes which were won by Tim Eickstadt, Randy Lerch and Chris Kellogg all of Spokane.
The first of the two ICAR Main Events was filled with 10 yellow flags and some serious passing for position. With Dan Garber and Blake Williams seeming to be the most hooked up of the cars on the tricky slick high banked track. Six different drivers would lead the race before Garber took the checkered flag. Cars were frequently trying the high side and finding mixed results. Rogers made his pass for the lead on the outside and others were constantly taking the high side on the coned restarts to move up an extra spot on the grid with the 11 restarts. The rest of the story for the first main really was Garber doggedly pursuing Williams in heavy traffic. Finally overtaking the youngster for the lead on the 47th lap for the win.
The second ICAR Main Event saw fewer cautions but just as much excitement. Just three yellow flags were thrown and there were 6 lap leaders as in the first main. While Dan Garber led the final 18 laps, Darryl Carillio led the most laps at 20. Blake Williams contended and was moving forward towards the middle of the race, Garber and Corey Juhnke battled back and forth. There was great racing all over the track and the fans were treated to some of the best Late Model racing seen at Ephrata Raceway Park. Kudos to Andy Brown who worked his way to second, with Williams, Carillio and Juhnke rounding out the top 5.
In the local divisions, the Kim Janke State Farm agent Youth Hornet main event was won by Dylan Adamson who has a nice early race winning street put together. Adamson led the last twelve laps of the fifteen lap feature. Colton Fisher set fast time at 17.869. Kelly Olsick and Tyler Reddin won the Trophy Dashes. Tayler Blackburn was the Heat Race victor.
The big brother class to the Youth Hornets is the Ephrata Pioneer Muffler 2 Pure Stocks. A few cars run in both divisions with fathers and sons, or fathers and daughters teaming up to share a car. Joining the Pure Stocks for the weekend was Bart Hector, Jr. who had a week off from the Mini-Stock class and dusted off an old Hornet to run with the class. Hector set fast time at 17.661. Trophy Dash wins went to Brad Arneson and Dallas White. Mike Mulalley and Derrick Kapalo won the Heats. The Main event featured great racing up at the front of the pack as Hector, Kapalo, Dallas White and Jake McGraw went three wide into turn 3, and held a tight line of 4 cars for much of the race. In the end White held off Hector who was all over his rear bumper for the 15-lap feature win.
Once again the crowd stuck around for the end of the evening and the BIG CAR, BIG SHOW! Josh Hector led all but the first lap for the win. Ray Hahne took flight over the motocross jump after the checkered flag flew, and the guys in the class all put on an after the checkered flag smoke show that had the fans on their feet. Hector got a few challenges from Chris McCart and Troy Lannoye but really drove away for the victory as one of only two cars on the lead lap at the end. The track was wetted down in the corners, the cars started from a Gran Prix start and a ueke tire was placed in the middle of the back straight creating a chicane to add to the excitement of the Main Event. McCart set fast time at 17.461. Hector and McCart won the Trophy Dashes. The Heat Race win was captured by McCart.
Five cars competed in the King of the Hill one lap fan drag races. Ross Ogan set fast time with a 22.25 in his Corvette to take home the coveted Trophy.
Next week is Three Dog Night at Ephrata Raceway Park. The concession stands will sell hotdogs for 3 for $2.00 and there will be a hotdog eating contest for the fans. On the track the featured racing divisions will be the Schaeffer's Oil Mini Stocks, Jerry's Auto Supply BIG CARS, 7-Up 360 Sprint Cars and the debut of the Super Stock class. Gates open at 5pm with racing at 7pm. More details about the track are available online at www.ephrataracewaypark.com .
ICAR
Fast time: 95 Dan Garber 14.938
C dash: 71 Tim Eickstadt, 9 Dave Smick, 29 Jason O'Neill, 8 Stacey Rogers
B dash: 6 Randy Lerch, 5 Corey Juhnke, 59 Colton Garber, 76 Darryl Carillio
A dash: 15 Chris Kellogg, 41 Andy Brown, 95 D. Garber, 16 Blake Williams
Main 1: 95 Dan Garber, 16 Williams, 41 Brown, 76 Carillio, 59 C. Garber, 15 Kellogg, 5 Juhnke, 8 Rogers, 34 Terry Hoyt, 29 O'Neill, 99 Russ Osborne, 9 Smick, 6 Lerch, 71 Eickstadt, 75 Paul Heuvel
Lap leaders: 71 Eickstadt 1-4, 8 Rogers 5-9, 76 Carillio 10-14, 16 Williams 15-46, 95 D. Garber 47-50
Main 2: 95 Dan Garber, 41 Brown, 16 Williams, 76 Carillio, 5 Juhnke, 15 Kellogg, 59 C. Garber, 29 O'Neill, 71 Eickstadt, 99 Osborne, 34 Hoyt, 8 Rogers, 9 Smick, 6 Lerch
Lap leaders: 6 Lerch 1-2, 8 Rogers 3-8, 76 Carillio 9-23, 16 Williams 24, 76 Carillio 25-31, 95 D. Garber 32-50
KIM JANKE STATE FARM AGENT YOUTH HORNETS
Fast time: 44 Colton Fisher 17.869
B dash: 72 Kelly Olsick, 20 Mykkal Mulalley, 89 Patrick Hector, 32 Chase Kirk
A dash: 99 Tyler Reddin, 8 Tayler Blackburn, 00 Dylan Adamson, 44 Fisher
Heat: 8 Blackburn, 72 Olsick, 00 Adamson, 99 Reddin, 44 Fisher
Main: 00 Dylan Adamson, 44 Fisher, 99 Reddin, 72 Olsick, 89 P. Hector, 29x Shawn Mandeville, 32 Kirk, 4 Isaac Villareal, 8 Blackburn, 20 Mulalley
Lap leaders: 72 Olsick 1, 8 Blackburn 2, 00 Adamson 3-15
EPHRATA PIONEER MUFFLER 2 PURE STOCKS
Fast time: 68 Bart Hector, Jr 17.661
B dash: 8 Brad Arneson, 20 Mike Mulalley, 62 Jeremy Larsen, 63 Nathan Schell
A dash: 09 Dallas White, 37 Derrick Kapalo, 68 Bart Hector, Jr., 32 Terry McGraw
B heat: 20 Mullaley, 9 Michael White, 28 Jake McGraw, 63 Schell, 62 Larsen
A heat: 37 Kapalo, 68 B. Hector Jr., 8 Arneson, 09 D. White, 32 T. McGraw
Main: 09 Dallas White, 68 B. Hector Jr., 37 Kapalo, 28 J. McGraw, 8 Arneson, 32 T. McGraw, 62 Larsen, 20 Mulalley, 9 M. White, 63 Schell
Lap leaders: 28 J. Mc Graw 1-3, 37 Kapalo 4-8, 09 D. White 9-15
JERRY'S AUTO SUPPLY BIG CARS
Fast time: 95 Chris McCart 17.461
B dash: 84 Josh Hector, 11 Ray Hahne, 62 George Casey, 111 Lee Love
A dash: 95 Chris McCart, 4 Troy Lannoye, 8 Fred Moore, 5 David Ware
Heat: 95 McCart, 4 Lannoye, 84 Josh Hector, 62 Casey, 8 Moore
Main: 84 Josh Hector
Lap Leaders: 11 Hahne 1, 84 Josh Hector 2-20
KING OF THE HILL
Ross Ogan – Corvette – 22.25 best of 5 entrants.
---
---