Thu., May 27, 2010
Owens And Morton Set To Resume Late Model Battle At Montana Raceway Park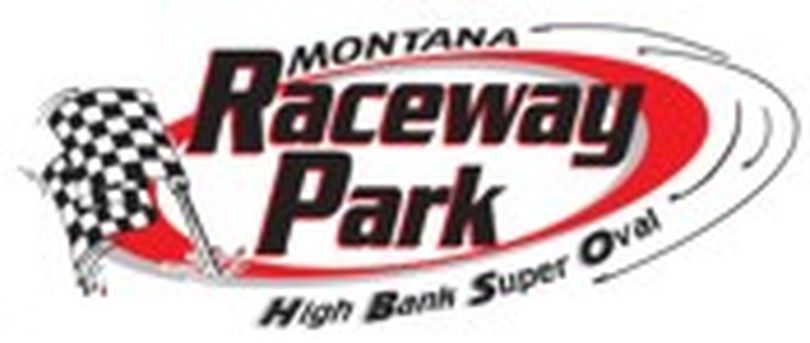 Mark Owens, Bodie Morton and Wrango West cleared the spinning cars of Alex Lessor and Spokane's David Garber on the last lap to claim the top-3 positions in the Lucas Oil Super Late Model Series season opening event on May 15. Those five and a solid group of racers are set to resume the action this weekend.
For Immediate Release: Montana Raceway Park Media Relations
KALISPELL, Mont. (May 26, 2010)-The cagey veteran in Mark Owens knows that to be the best each week in the Lucas Oil Super Late Model division at Montana Raceway Park you must always be prepared for the unexpected.
For Bodie Morton the chance to race with the likes of Owens, Cory Wolfe, Alex Lessor and other MRP stars keeps him focused on a simple goal each week.
Both drivers resume their chase for the 2010 divisional championship this weekend in the State Farm Insurance 100. Also on tap will be the Bandoleros, Flathead Beacon Crusin' Compacts, the Westward Bound/Keller Williams Realty Legends and the Hornets.
For Owens the race means another run in his back-up car after an incident at Sun Valley Speedway in early May caused heavy damage to his primary Budweiser Chevrolet. Winning on May 15 in a Port City chassis with power from Earl Wham's motor shop was done through a strong off-season program and the need to always be ready for a race no matter the circumstances.
"In pays dividends to work hard, take care of all your stuff and pay attention to details. We pretty much had this car ready to go and were able to pick up the win," Owens said.
That victory came in a division that is fast becoming one of the top late model programs in the Northwest, Owens added. With drivers from across Western Canada and the Inland Northwest venturing to Montana Raceway Park to battle the local stars, Owens sees an ever changing landscape to his hometown track as it enters its 20th Anniversary season.
"Our little race track in Kalispell has hands down the best (late model) shows in the Northwest this year," Owens noted. "We have a good promoter and owners that pursue great talent to come here, they offer a top-notch facility to race at and it attracts the best drivers to put on a show for the fans. It's neat to see that all come together and it's great for everyone including those of us here locally to have that happening at our track."
Morton echoed Owens when sizing up the increasingly tough competition.
"Mark Owens and Cory Wolfe are veterans at this track and our locals are as tough as anyone. You saw that last year in the (Coors Light Montana) 200 where those two gave (Gary) Lewis a run for his money and almost won the thing. I think this year all of us racing here locally will give us an edge.
"When the 200 rolls around this summer we'll have practiced a lot on this track and against stiff competition. When the out of town racers come in here to try and win we'll be ready. It's tough to win here week to week and that only makes all of us better," Morton said.
Each driver approaches this weekend's State Farm Insurance 100 with a simple game plan for success. With only two races left on the schedule until the 20th Annual Coors Light Montana 200, laps in all track conditions is a key to future success.
"I definitely look at this one to try and do some things with our Carlson Law Office Chevrolet that we may help for the 200 and if they're working we'll keep refining them," Morton said. "Right now we're working with bump stops in our suspension package which has the car handling better but we're still trying to get it right exiting the corner."
Owens agreed that a simplistic approach to the next two races will be important.
"In our (racing) program we very seldom bring the same set-up to the track," he said. "Sometimes we miss (on the final set-up) and are a little less competitive then we'd like and there are times when we're right on. We love the challenge of understanding all of the things that go into getting our car to be successful and the complexities of that drive us to campaign a competitive car each week including the Montana 200."
With Owens winning the season's first race Morton sees the need to push hard for his yearly goal, he added.
"Every year this division is so tough to win in that I set a goal to get one main event trophy before the end of a season. I don't really think about points and focus on that simple goal because guys usually don't win more then one race a year in this class and I believe that shows that we have one of the best shows around."
Memorial Day Weekend offers racing action at the Flathead Valley's only professional sporting venue-Montana Raceway Park. Tickets are on sale for Saturday night's State Farm Insurance 100 by logging on to www.montanaracewaypark.com For specials, racing updates and other information delivered directly to a cell phone text MTRACE to 91011.
---
---