Sun., May 30, 2010
20th Annual Montana 200 Features Over $50,000 In Total Prize Money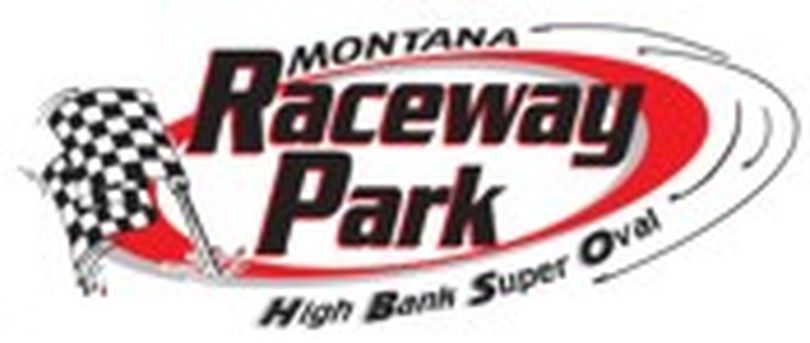 The 20th Annual Coors Light Montana 200 features a winner's check of over $15,000 with incentives that could net the victorius driver a $20,000 payday.
For Immediate Release: Montana Raceway Park
KALISPELL, Mont. (May 28, 2010) - Track officials and ownership have set the purse structure for the 20th Annual Coors Light Montana 200 at over $50,000; an increase of over $5,000 from the 2009 payout. The race is scheduled for July 15-17 at the Flathead Valley's only professional sporting venue-Montana Raceway Park.
A driver who is able to secure a starting position in the 24-car A-Main will receive a minimum of $850 for their efforts with the winner of the Montana 200 taking home a minimum of $15,000. Incentive bonuses are in place for the winning driver to add $5,000, raising the payout to $20,000 if achieved.
"We are excited about the opportunity to increase the start money for the drivers and give the potential race winner an added incentive heading into the 20th anniversary of this prestigious event," said general manager and promoter Justin Rody.
"The leadership team at Montana Raceway Park is working hard to add bonuses to the prizes and purse for the Montana 200. Our staff is out daily networking to bring additional opportunities to what is being announced today."
The $5,000 bonus paid to the winner will be presented if the driver is able to set fast time, win the A-Trophy Dash, the Fast 12 Heat and the 20th Annual Montana 200, Rody added.
"Our ownership is excited for the 20th anniversary running of the Montana 200 and our sponsors, broadcast partner, race teams and fans have provided us with nothing but positive responses to the track's effort to provide the best late model race on the West Coast," Rody added.
"We know going forward there is still much work to do. With less than seven weeks to go until the green flag falls this announcement will give anyone planning to attend as a driver, vacationer or fan an understanding of the commitment we are making to the 2010 Coors Light Montana 200," Rody noted.
Gary Lewis has won the Montana 200 three consecutive summers and is out to make it four straight when racing gets underway on July 15.
"To have the track step up and pay this kind of purse is awesome. Hopefully that payout will inspire some of the best drivers in the country to come out and take part in the race," Lewis said. "Of course anyone coming has to know that our Sign Factory USA race team is out to make it four straight victories and cash that winner's check at the end of the night on July 17."
Bee Broadcasting will present the 20th Annual Coors Light Montana 200 live on Montana Country 106.3 The Bear. This will be their second broadcast of the race in as many summers. Paul Bartholomew, a veteran announcer with Motor Racing Network (MRN) Radio and NASCAR Sprint Vision, will provide play-by-play coverage for the event.
Race teams are encouraged to pre-register in order to secure their car number, have an ample supply of Hoosier racing tires on hand for all participants, accommodate for appropriate pit space and receive a substantial savings for turning in the required information prior to July 4.
Entry forms and rules for the 20th Annual Coors Light Montana 200 are available on the track's website at www.montanaracewaypark.com or by calling (406) 257-RACE (7223). Tickets for the two-day show can be purchased in advance by also logging onto the track's website. Fans are encouraged to text MTRACE to 91011 for updates to all of the events offered at Montana Raceway Park in 2010.
The 20th Annual Coors Light Montana 200 would not be possible without business support from Fun Beverage, Kalispell Toyota, Bee Broadcasting, Holiday Inn Express, Coca-Cola, The Hilton Garden Inn, Gardner's RV Center and Kurt's Polaris.
Coors Light Montana 200 Champions-
2009- Gary Lewis, Snohomish, Wash.
2008- Gary Lewis, Snohomish, Wash.
2007- Gary Lewis, Snohomish, Wash.
2006- Jeff Jefferson, Naches, Wash.
2005- BJ Tidrick, Yakima, Wash.
2004- Christian Roeder, Ephrata, Wash.
2003- Ken Kaltschmidt, Marion, Mont.
2002- Tom Sweatman, Cosmopolis, Wash.
2001- Ron Dexter, Selah, Wash.
2000- Tom Sweatman, Cosmopolis, Wash.
1999- Troy Conrad, Puyallup, Wash.
1998- Tim Elliott, Creston, BC
1997- Tom Sweatman, Cosmopolis, Wash.
1996- Mark Groskreutz, Spokane, Wash.
1995- Mark Owens, Kalispell, Mont.
1994- Cory Wolfe, Ronan, Mont.
1993- Mark Groskreutz, Spokane, Wash.
1992- Bob Schweigert, Kalispell, Mont.
1991- Lance Wade, Victoria, BC
---
---