Wed., Nov. 10, 2010
NHRA Full Throttle Champions To Be Crowned This Weekend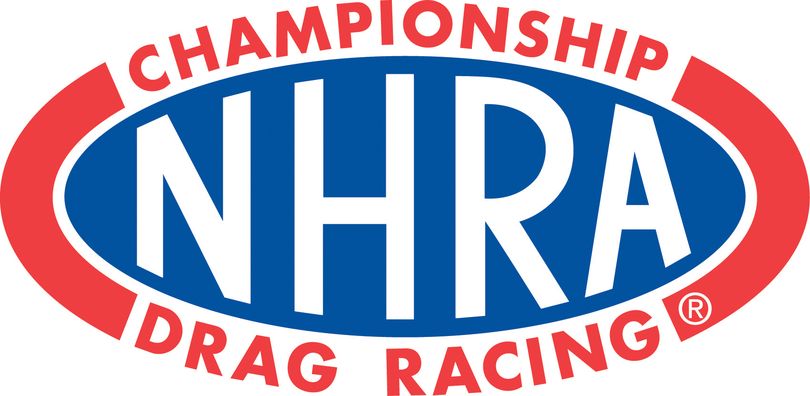 For the first time since the initial NHRA Countdown season in 2007, all four Full Throttle world champions will be crowned at Pomona.
Courtesy: NHRA Media Relations
POMONA, Calif. – And then there were 12.
When we last visited fabled Auto Club Raceway at Pomona in February for the 2010 season-opening Winternationals, every driver in each of the four NHRA Full Throttle Drag Racing Series categories was full of confidence and dreaming of putting together a championship season.
As the circuit returns to Southern California 22 races later for the November finale in the Full Throttle Countdown to the Championship, the 46th annual Auto Club NHRA Finals, Nov. 11-14, four or fewer drivers in each category can make a claim to the championship. The remaining 143 pros who earned points this season have been officially eliminated from title contention. Three remain in Top Fuel. Four drivers are still in the mix in Funny Car. Three are mathematically alive in Pro Stock and only two remain in Pro Stock Motorcycle.
For the first time since the initial Countdown season in 2007, all four Full Throttle world champions will be crowned at Pomona. Defending winners of the race are Antron Brown (Top Fuel); Mike Neff (Funny Car); Greg Anderson (Pro Stock); and Eddie Krawiec (Pro Stock Motorcycle). The race will be televised on ESPN, ESPN2 and ESPN3.com.
Each category promises to offer plenty of drama and excitement as championship battles go down to the wire.
Perhaps most intriguing is the face-off in Funny Car. Matt Hagan, a 27-year-old cattle rancher from Virginia, is trying to hold off 61-year-old NHRA legend John Force, who is out to prove that he's still got what it takes to add to his 14 world championship titles.
After moving into the lead with a record-setting weekend in Pennsylvania, Hagan saw his lead cut to 37 points by Force in Las Vegas, who won the race with gritty determination.  
With one race remaining and a 30-point maximum on the table for a single driver in qualifying, along with the 20-point record bonus which will be in play at Pomona, this one might require a photo finish.
"It will be what it will be," Hagan said. "We can't force anything. We obviously gave up a lot of points (in Las Vegas). We have to do better, no doubt about it… We just can't let this championship slip out of our hands."
Force, who has been down this path many times in a career that spans parts of five decades, is ready for the fight. He knows he will need to earn close to the maximum 150 points available to him at Pomona if he's to officially stamp his comeback season a success.
"The pressure is what I am all about," Force said. "It keeps me wide awake… You have to come in with the right attitude. We have to do everything right."
Two others are still mathematically alive in Funny Car, but Jack Beckman (-136) and Ashley Force Hood (-149) will mainly be battling each other for third place money.
In Top Fuel, Larry Dixon has won a record 12 races in 12 final rounds and appears poised to win his third world championship title. He leads seven-time world champ and arch-rival Tony Schumacher by 85 points. Dixon could have clinched the title in Las Vegas with a victory, but a second round loss kept Schumacher's hopes of winning a seventh-straight title alive.
While many in the media have already notched this one as a done deal in their notebooks, feeling an 85-point deficit is too much for even a Schumacher miracle to overcome, Dixon knows it isn't over, until it's over.
"I'm not there yet because nobody's cut us a check or passed out the trophies yet," Dixon said. "It's open until they say it's not open anymore. We'll go (to Pomona) do the best we can and hope it's enough.  That's what I've been saying all season, and it won't change for Pomona.  That's what we did last year, but it wasn't enough so we have the same team and the same people; we'll see if we can get it done this time."
Schumacher pulled off miracle final round comebacks to overtake Doug Kalitta in 2006 and Rod Fuller in 2007. Last season he edged Dixon by two points for the title. If anything, his U.S. Army dragster team led by crew chief Mike Green can draw confidence from those past performances.
It is surely a longshot, but the best scenario for Schumacher to extend his championship streak is to cut Dixon's lead to less than 80 points during qualifying. If that should happen, with the 20-point bonus for a national record in play, Dixon would need to win the first two rounds to officially close out Schumacher. If Dixon loses in the first round, Schumacher would need to win the race to claim the championship. If Dixon is eliminated in the quarterfinals, Schumacher would need a win and a national record to take the title.
 "We have a deficit to make up, but we're also still very much in the fight," Schumacher said. "We're not going to give up, I will guarantee you that."
Schumacher's DSR teammate Cory McClenathan is the third driver still mathematically eligible for the championship, but at 106 points back in the FRAM dragster, he would need both Dixon and Schumacher to DNQ to have a realistic shot.
Defending winner Anderson, a three-time Pro Stock world champion, is in the best position of any points leader heading to Pomona. His 115-point lead over defending world champ Mike Edwards is nearly insurmountable. Anderson, who moved into this position by winning three of the Countdown races, can clinch by extending his lead to 120 points or more during qualifying. Otherwise, he needs to qualify and stage his Summit Racing Pontiac GXP in the first round of eliminations to lock up the title.
"It's hard to believe that after the first race of the Countdown we were over 100 points behind Mike (Edwards)," said Anderson.  "However, this Summit Racing team never gave up, and just dug down, finding a way to get our car close to the competition.  We're certainly not out-running people, but we give ourselves a chance. It's been a tough year, and a lot of things have hit our world, but if we can close the deal in Pomona and win this championship it will certainly be one that I will never, ever forget and always cherish."
Greg Stanfield sits third in the Pro Stock order behind Edwards, and trails Anderson by 126 points. Like Edwards, his only hope for a run to the title is if Anderson fails to qualify.
In Pro Stock Motorcycle, rookie LE Tonglet has won four Countdown races on his NitroFish Gear Suzuki to get into position to win the world championship title. Series leader Andrew Hines holds a 34-point lead on his Screamin' Eagle Vance & Hines Harley-Davidson.
At 20, Tonglet could become the youngest NHRA world champion, a record Hines currently holds (21). He would also join Gary Scelzi as rookie champions. Scelzi won the Top Fuel championship in 1997 as a rookie. Tonglet is also a leading candidate for the $20,000 Auto Club Road to the Future Award, which recognizes the season's top performing rookie driver.
 "This has been an awesome year," said Tonglet, who finished the regular season seventh in points. "We have been on a roll in the last five races and we want to keep the momentum going... I think the championship will come down to the late rounds at Pomona."
Hines is seeking his fourth world championship title and also feels like this battle won't be decided until late in the day on Sunday at Pomona.
"It's going to go down to the wire," Hines said.
• SCHEDULE: Single rounds of qualifying will be held on Thursday (Nov. 11) and Friday (Nov. 12), starting at 1:30 p.m. each day. The final two qualifying sessions will take place Saturday, Nov. 13 at 11 a.m. and 2:30 p.m.  Sunday's final eliminations start at 11 a.m.  
• ON TV: ESPN2 and ESPN2 HD will televise two hours of qualifying highlights on Saturday, Nov. 13 at 10:30 p.m. (ET). NHRA Race Day, a 30-minute news magazine show, will air at 10 a.m. (ET) on Sunday, Nov. 14 on ESPN2 HD. ESPN HD will air two hours and 30 minutes of eliminations coverage at 9 p.m. (ET) on Sunday, Nov. 14. The race also will air live on ESPN3.com starting at 2 p.m. (ET) on Sunday, Nov. 14.
---
---