Sat., Sept. 25, 2010
First round of NHRA qualifying complete in Dallas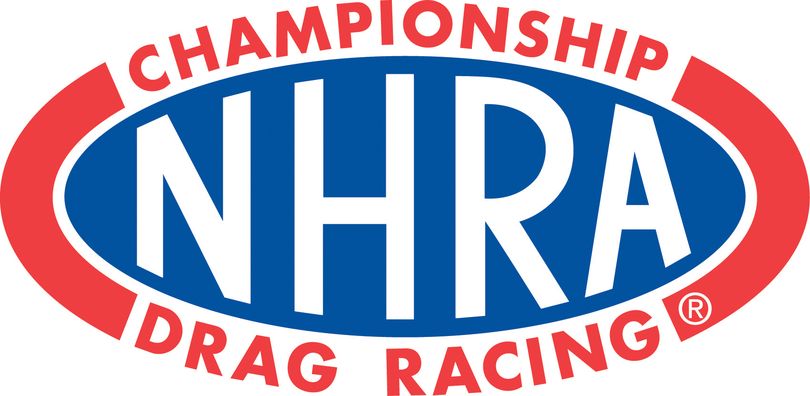 Larry Dixon, Cruz Pedregon, Allen Johnson and Karen Stoffer were leaders in their categories at the NHRA Full Throttle Drag Racing Series event, the third of six races in the Countdown to the Championship playoffs.
Courtesy: NHRA Media Relations
ENNIS, Texas – Larry Dixon raced to the qualifying lead in Top Fuel Friday at the O'Reilly Super Start Batteries NHRA Fall Nationals presented by Castrol Syntec at the Texas Motorplex near Dallas.
Cruz Pedregon, Allen Johnson and Karen Stoffer also were leaders in their categories at the NHRA Full Throttle Drag Racing Series event, the third of six races in the Countdown to the Championship playoffs.
Dixon, an 11-time winner this season including the first two playoff events, covered the famed all-concrete dragstrip in 3.852 seconds at 308.85 mph in his Al-Anabi Racing dragster. If his performance holds through the final two qualifying sessions Saturday (, ), it will be his seventh No. 1 position of the season and 47th of his career.
"It was really hot and it was a struggle to get down the track in the first session, then in the second session you get the sun off the track and that tightens it up and the cars got running," Dixon said. "It was good, especially with our car running well. Alan [Johnson, team manager] and Jason [McCulloch, crew chief] hit it and got us some more of those bonus points, which we still need. Obviously, being at the back of the pack and getting to see what some of the other cars did or didn't do helps them. They're making adjustments as the session progresses, and it was just enough."
Cory McClenathan was second in his FRAM dragster with a 3.881 at 311.56 and Brandon Bernstein was third in his Copart/Lucas Oil dragster, posting a 3.906 at 308.43.
Pedregon, still riding high following a win last weekend at Charlotte, paced the Funny Car order with a 4.129 at 299.26 in his Snap-on Tools Toyota Camry.
"What we've recently achieved is just more consistency," said Pedregon, the 2008 and 1992 Funny Car world champ.  "It was kind of hard coming here [after the high of the Charlotte win], but on the other hand we wanted to get back to racing. We have a lot of challenges here. It's very hot, very humid, and with hot track temperatures. I don't think we've seen conditions like that all year. That made us forget all about Charlotte and get back to business."
Pedregon finished the regular season just outside the top 10 and is not championship-eligible in the Countdown playoffs. He says his team is working hard to return to championship form in 2011.
 "For ourselves, we want to race under pressure like we were in [the Countdown playoffs]," Pedregon said. "It's a big race here, Dallas has always been one of the big ones, and we've managed to win here before. We just want to do the best possible job that we can to prepare for next year."
Jeff Arend was second in his DHL Camry with a 4.163 at 290.76 and Tim Wilkerson was the highest Countdown-eligible participant in the lineup, posting a 4.181 at 282.90 in his Levi Ray & Shoup Ford Mustang.
Johnson got back on track in Pro Stock as he powered his Team Mopar Dodge Avenger to a 6.632 at 208.04 to lead the 200-mph category. Last weekend at Charlotte the veteran racer was disqualified after failing a random alcohol test and fell from second to fifth in the Countdown standings.
"There is a sense of seeking some redemption for this race," Johnson said. "I'm very focused, as is the entire team. The encouragement from the fans, from everybody—our fan base probably doubled this week. Family, friends, fans, even the NHRA folks have just been phenomenal. We've put ourselves in the position to where we feel like we have to swing for the fence on every run. But we feel very strongly that we still have a shot at this thing and we're going to try to take a negative and make it a positive."
Jason Line pushed his Summit Racing Pontiac GXP to a 6.637 at 207.88 to hold down second place, while defending world champ and Countdown top seed Mike Edwards was third in his Penhall/Interstate Batteries GXP with a 6.654 at 208.14.
Stoffer was quickest in Pro Stock Motorcycle, posting a 6.953 at 192.41 on her GEICO Powersports Suzuki.
"We've been getting the bike down the track pretty well recently, so it was a relief to be back in the no. 1 spot, where we haven't been since the beginning of the year," said Stoffer, who was the No. 1 qualifier at Gainesville in March.  "We know we have the bike but we've had issues all year long. The boys have been working hard on the tune-up, but they've been working harder on the chassis, so it was good to hit it right off the bat and learning how to tune on a hot track."
Eddie Krawiec, Steve Johnson, Andrew Hines and rookie LE Tonglet, the winner of the first two playoff races, completed the top five in the two wheel category.
---
---