Mon., Sept. 27, 2010
Brown wins ICAR finale at Stateline Speedway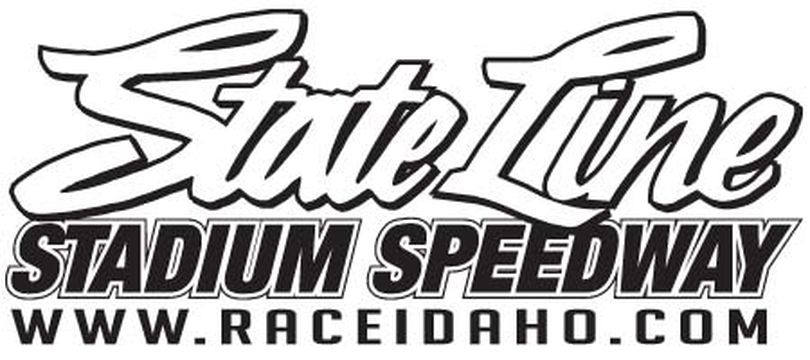 Andy Brown picked up the victory in the Appleway Parts Center ICAR Late Model Series season finale held at Stateline Speedway. By virtue of a third place finish Dan Garber captured the 2010 ICAR championship.
Courtesy: Stateline Speedway
Stateline Stadium/Speedway
9/25//10 Results - Saturday
ICAR LATE MODEL SERIES
Fast Time –14.039 Dave Garber;   Trophy Dash – A) Blake Williams; B) Justin Miller;  Main - 1) Andy Brown; 2) Dave Garber;3 )Dan Garber; 4) Colton Garber;5) Chris Kellogg; 6) Todd Havens; 7) Darryl Carillio; ; 8) Greg McKinley; 9) Kirk Hennifer; 10) Randy Lurch..

EARLY  STOCKS
Fast Time Shawn Priest; 15.327. Trophy Dash - A) Ken Iverson; B) Allen Tuckness; Heat – A) Bill Robideaux; B) Clayton Wood ;Main - 1) Justin Robideaux;  2) Will Krasselt;3) Gill Rapp Jr.;4) Shawn Priest;5) Clayton Wood; 6) Larry Todd;7) Bill Robideaux; 8) Mike Robideaux.;9) T.J. Burke 10) Amanda McClendon.

NORTHWEST PRO 4 TRUCKS
Trophy Dash- A) Mike Wiley; B) Matt Maynard; Heat –Mike Wiley; Main -1) Jeff Hector; 2) Bobby Baker; 3) Mike Wiley; 4) Matt Maynard;5) Ty Tipps; 6) Adam Morris;; 7) Leon Desautel;  8) Ken Mulligan; 9)  Rob Tipps.
STATELINE BABY GRANDS
Fast Time 15.333 Chris Kellogg; Trophy Dash- A) Nicole Behar; B) Skyler Smith; Heat –Nicole Behar; Main -1) Nicole Behar; 2) Colton Schultz; 3) Brandon Havens; 4) Skyler Smith;5) Cory McGuire; 6) Chris Kellogg; 7) Will Behar.
The wild, wacky, unpredictable action of Wednesday Night Fever continues every Wednesday at 6pm with the cars and superstars of the Road Runners, Fever 4's, plus the wild and crazy Bump to Pass division. Adults are just $5.75; kids under the age of nine accompanied by adults are free.
Saturday the 2nd of October, The NW MODIFIED SERIES CHAMPIONSHIP takes place on the track for great racing action. Also on the schedule to appear are the STREET STOCKS. Time Trials at 6 PM with Racing starts at 7:15 PM.
Admission price this Saturday is $12.75Adults $11.75 Seniors /Military, and $6.00 Juniors. And  the Family Pass $30.00 for 2 Adults and up to 3 Children under 16.
Play Day is open for all classes on Wednesday  October 6th at 6pm.
---
---