Mon., Aug. 12, 2013
Minnesota natives hoping for good luck as NHRA Mello Yello Drag Racing Series heads to Brainerd International Raceway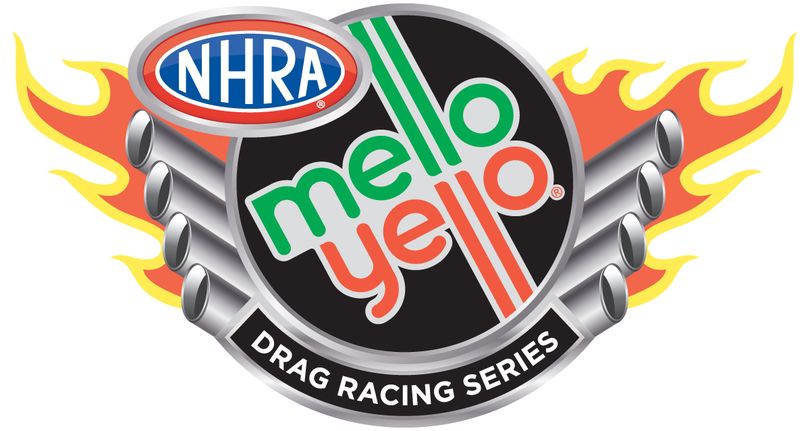 Here's a look at this week's NHRA Mello Yello Drag Racing Series stop in Minnesota.
Courtesy: NHRA Media Relations
BRAINERD, Minn. – Greg Anderson and Jason Line are in unfamiliar territory at this point in the NHRA Mello Yello Drag Racing Series season. Through 16 events, the championship Pro Stock duo has combined for just one victory, and both are out of the top five in the point standings as the stretch run of the 2013 season rapidly approaches.
That's a rarity for two of the most successful drivers in Pro Stock history, but it could all have a storybook ending heading to the 32nd annual Lucas Oil NHRA Nationals at Brainerd International Raceway (BIR), Aug. 15-18. Should a turnaround be coming, the pair of Minnesota natives would love to have it happen at their home track, in part because it would unfold in front of plenty of family and friends.
But just as important, a win from one of the Summit Racing Equipment Chevy Camaro drivers would also signify they are viable title contenders heading into the Countdown to the Championship, NHRA's six-race postseason playoffs that begins Sept. 13-15 at zMAX Dragway in Charlotte, N.C.
"The good news is that the Summit Racing Chevrolet Camaro is running better," Anderson said. "We can focus on the positives because we were basically within a couple-hundredths of the fast guys. That's the closest we've been for quite a while, and obviously we still need to continue working on it, but we ran close enough that we had a chance to win. We'll try to build on the positives that we uncovered."
The Lucas Oil NHRA Nationals is the 17th of 24 events in the 2013 NHRA Mello Yello Drag Racing Series and the penultimate race in the 18-event Regular Season. Last season, Morgan Lucas (Top Fuel), Ron Capps (Funny Car) and Erica Enders-Stevens (Pro Stock) earned victories at the event. Once again the race will be televised on ESPN2 HD.
Anderson, a native of Duluth, Minn., is a three-time winner at the event, with the last coming in 2011. Line, originally from Wright, Minn., has yet to win in Brainerd, posting a pair of runner-up finishes in 2009 and 2006.
Line has the lone win in 2013 for the KB Racing team, posting a victory at Houston in April. But the team has struggled to develop a consistent set-up in their 200 mph Chevy Camaros, something Line hopes will change as they head to Brainerd.
"All I'm worried about right now is making sure our Summit Racing Chevy Camaros are as fast as they can possibly be," said Line, a two-time world champion. "That's where it all starts. Greg and I both need to be on our game as drivers, but we have to have the horsepower to get it done."
Improvements have certainly come and the team has put in an immense amount of work to get their Camaros into championship form. It's had to come on the fly during a rigorous season, but Line noted the team has put in ample testing time and done as much as possible to get things corrected.
"The KB Racing team hasn't really taken much of a breath lately," Line said. "We want to have the fastest cars out there so we have the best chance of bringing home those trophies."
Anderson and Line are used to taking plenty of trophies home each year, combining for 104 in their standout careers. Anderson has 74 of those, including at least one victory in each of the past 12 seasons, the longest streak among active NHRA competitors.
But that impressive mark is in danger of ending this season, as Anderson has zero wins in one final round appearance. The good news is things have gotten better for the four-time world champion, and an eager Anderson is hopeful that the turnaround will become complete in Brainerd.
"We need to capitalize on what we've learned, and we have every capability to do that," said Anderson, who also has the longest qualifying streak among active drivers at 249 races. "Right now, Team Summit is really heading in the right direction, and I give a lot of credit to the employees and bosses at Summit Racing for their encouragement. They always make us want to raise the bar, and hopefully we'll do that for them."
Anderson remains focused on sealing the deal during eliminations, but both of the Minnesota natives will have their work cut out in Brainerd against a talented Pro Stock field that includes points leader Mike Edwards, who is looking for his first career win at the scenic track.
Other standouts include defending world champion Allen Johnson, who has posted four wins in 2013, Sonoma and Seattle winner Vincent Nobile, Shane Gray and Jeg Coughlin, whose four wins at BIR are tied with four other drivers for the most in Pro Stock history. Anderson, though, is only focused on his own team's return to the winner's circle.
"We're continuing to improve," Anderson said. "You want to keep digging and making progress. That's what we're planning to do."
In Top Fuel, three-time BIR winner Tony Schumacher is hoping to continue his success in Minnesota, as will young gun and series points leader Shawn Langdon, who has four wins in what has been a dream season in his Al-Anabi Racing dragster. Others to watch include defending world champion Antron Brown, Spencer Massey, who has three season wins in his Schumacher Electric dragster, two-time BIR winner Doug Kalitta and Lucas, who won recently in Seattle and is seeking win No. 3 at the Lucas Oil NHRA Nationals.
Everybody is chasing Matt Hagan in Funny Car, as the 2011 world champion is back in championship form as the points leader with four 2013 victories. Plenty of championship contenders are lurking, including Johnny Gray, who is making a move in his Pitch Energy Dodge Charger. Brainerd's all-time wins leader, John Force, will try to win here for the 12th time in his Castrol GTX Ford Mustang. Others to watch include Force's daughter, Courtney, a two-time winner this season, and past BIR winners Ron Capps and Cruz Pedregon, both of whom are in championship contention.
What makes BIR unique among other tracks on the NHRA circuit is its on-site camping, specifically, The Zoo campground, which has a reputation among drivers, teams and fans alike for being the place to be at the end of race day. With live bands Thursday through Saturday, a spectacular fireworks display, 24-hour food, a constant parade of partywagons, bonfires and rickshaw races, The Zoo is certainly a major part of the overall experience at the Lucas Oil NHRA Nationals at BIR. It's all good clean fun.
As always, fans will have the opportunity to interact with their favorite drivers as they're granted an exclusive pit pass to the most powerful and sensory-filled motorsports attraction on the planet. No other sport offer fans an up close and personal experience like NHRA. Fans can stand within several feet of the crews as they crank up their high-horsepower machines.
For those wanting to make it a family affair, BIR and NHRA are offering an incredible ticket offer: Children 12 and younger will receive free general admission with a paid adult all weekend. Make sure to visit NHRA's popular Nitro Alley, where manufacturers and sponsors create a carnival atmosphere, with interactive displays, simulated competitions, merchandise, food and freebies.
Lucas Oil NHRA Nationals qualifying opens on Friday, Aug. 16, with sessions at 3 and 5:30 p.m. The final two qualifying sessions will take place Saturday, Aug. 17, at noon and 2:30 p.m. Final eliminations are scheduled for 11 a.m. on Sunday, Aug. 18.
---
---