Fri., June 21, 2013
NHRA Mello Yello Drag Racing Series invades New England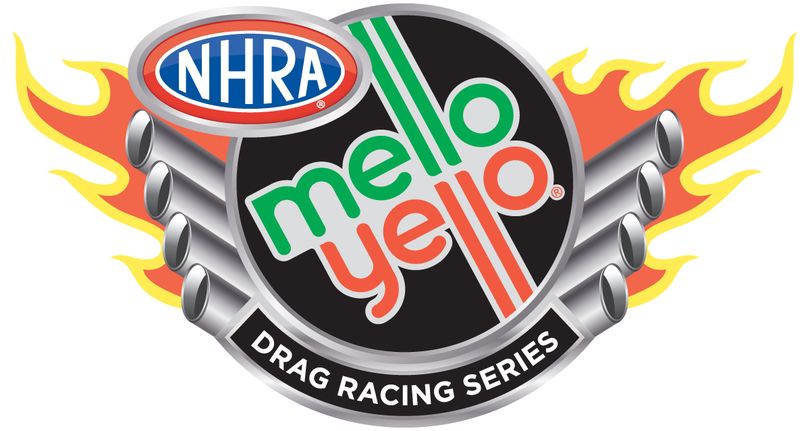 The event, which has already drawn a massive fan response, is the 11th event of the 24-race season and will feature all four professional categories: Top Fuel, Funny Car, Pro Stock, and Pro Stock Motorcycle. The event will be televised on ESPN2HD.
Courtesy: NHRA Media Relations
EPPING, N.H. —The NHRA Mello Yello Drag Racing Series is currently in the midst of one of its most grueling stretches of the season with four races in consecutive weeks and seven races in an eight-week span.
For Top Fuel standout Shawn Langdon, who is currently second in points, it couldn't come at a better time. Langdon is having the most success of his still-young Top Fuel career, putting together three wins in the class in his Al-Anabi dragster.
The second stop on the four-race stretch is certainly one of the most anticipated for Langdon as well, as the NHRA visits New England Dragway for the first time for the inaugural Auto-Plus NHRA New England Nationals, June 20-23.
The event, which has already drawn a massive fan response, is the 11th event of the 24-race season and will feature all four professional categories: Top Fuel, Funny Car, Pro Stock, and Pro Stock Motorcycle. The event will be televised on ESPN2HD.
With his recent run in his 8,000-horsepower Top Fuel dragster, Langdon will be one to watch in Epping. But he's not taking it for granted, knowing full well that a talented group is right on his heels as he trails seven-time Funny Car world champion and current points leader Tony Schumacher by just a single point.
"Being the one of the top guys, it just means you've got a bunch of talented drivers gunning for you on raceday," Langdon said. "We just want to stick with what has gotten us to this point and we'll just continue to do the best we can. You definitely can't take anybody lightly in this sport. We're on a roll right now and hopefully it can just continue."
As for the busy stretch, which only includes a spare weekend here and there until a four race in four week span kicks off the NHRA Countdown to the Championship playoffs in September, Langdon welcomes it.
"This is the perfect time and opportunity to keep riding this streak out, and hopefully we can keep it going," Langdon said. "I definitely feel like the track is my second home, but I just love racing and going to the track.
"My life is drag racing. I wake up in the morning thinking about drag racing and go to bed thinking about it. I love racing, so this stretch is great. If we could race every weekend, I would be completely fine with that."
That attitude has led to significant improvement in Langdon's second year with Al-Anabi Racing. He started the 2013 NHRA season with a win and followed it with back-to-back wins in Topeka and Englishtown.
That hot stretch has him excited for the summer season that includes the NHRA's debut at the legendary New England Dragway. Langdon, who has already produced several runs in the low-to-mid 3.70s this year, will make its first-ever runs in Epping and the Avon, Ind. resident is thrilled to introduce his 330-mph Top Fuel dragster to a new fanbase.
"One of the things that I have really enjoyed the last couple of years is going to new venues. You get to meet a lot of different people and see a different style of living, and that's always a lot of fun," said Langdon, who has four career Top Fuel wins.
"Going to New Hampshire and New England Dragway, it's great for the sport. It expands our horizons and hopefully the fans will enjoy it. Part of the sport growing is going to new places and showing them a good time."
There will be plenty of work to be done in figuring out a new track in a run of four straight race weekends. The heavy workload will be a major test for Langdon and his talented team, and part of that means quickly figuring out the Epping facility during Friday's first day of qualifying.
"As a driver, those first couple of runs on a new track are always exciting because each track has its own characteristics," Langdon said. "You work with your team to find those out and hopefully you can just continue to improve as the weekend goes along."
New England Dragway first opened its legendary gates in 1966 and has been home to high-performance drag racing for more than 45 years, but the NHRA Mello Yello Drag Racing Series promises to offer fans an incredible new experience. All of the NHRA stars will look to leave a lasting impression with New England fans, including seven-time NHRA Top Fuel world champion Tony Schumacher. Other Top Fuel standouts looking for the first-ever victory in NHRA history at the track including defending world champion Antron Brown, Morgan Lucas, Spencer Massey, Clay Millican, Doug Kalitta, Steve Torrence and several more.
A new track poses new challenges, but it also means plenty of excitement as the top drivers in Funny Car are poised to become the first to create a new legacy in Epping. Matt Hagan, the 2011 Funny Car world champion has already amassed three wins and is the points leader in his terrific rebound season, but he'll face plenty of top competition, including defending world champ Jack Beckman, who will try to become the seventh different driver to win an event in 2013. Other stalwarts include sophomore-sensation Courtney Force, Cruz Pedregon, 15-time Funny Car world champ John Force, three-time event winner in 2013 Johnny Gray, Ron Capps and plenty more.
No conditions have kept Mike Edwards from dominating in Pro Stock in 2013, and the points leader hopes a new track simply means more success. Edwards has been the No. 1 qualifier at nine events and won three of them, though a host of talented drivers will try to keep him from extending that points lead at New England Dragway. That includes defending world champ Allen Johnson, as well Pro Stock stars Jeg Coughlin, Jason Line, Greg Anderson, Roger Brogdon, Erica Enders-Stevens, Vincent Nobile and more.
Thanks to his recent hot streak, Hector Arana Jr. takes the Pro Stock Motorcycle lead into Epping, but he will have a long list of challengers, including recent event winner Michael Ray Jr. and defending world champ Eddie Krawiec. Others to watch in PSM's debut at Epping include Scott Pollacheck, Hector Arana, John Hall and Matt Smith.
The NHRA Mello Yello Drag Racing Series event is also a celebration of automotive performance and remains one of the most fan-friendly, driver-accessible events in sports. When the series stops at New England Dragway, families can take advantage of a special ticket promotion: Children 12 and younger will be receive free general admission with a paid adult.
Along with new improvement seen throughout historic New England Dragway, nitro fans will receive a heartwarming welcome the moment they step foot inside the facility as well. Only at NHRA events are fans given the opportunity to interact with their favorite drivers and experience the interactive NHRA Nitro Alley since every ticket is a pit pass.
The NHRA New England Nationals qualifying session will begin on Friday, June 21, with sessions at 4:45 and 6:45 p.m. The final two qualifying sessions will take place Saturday, June 22, at 12:15 and 2:15 p.m. Final eliminations will begin at 11 a.m. on Sunday, June 23.
---
---