Fri., May 17, 2013
Great 1-2 punch of racing at Spokane County Raceway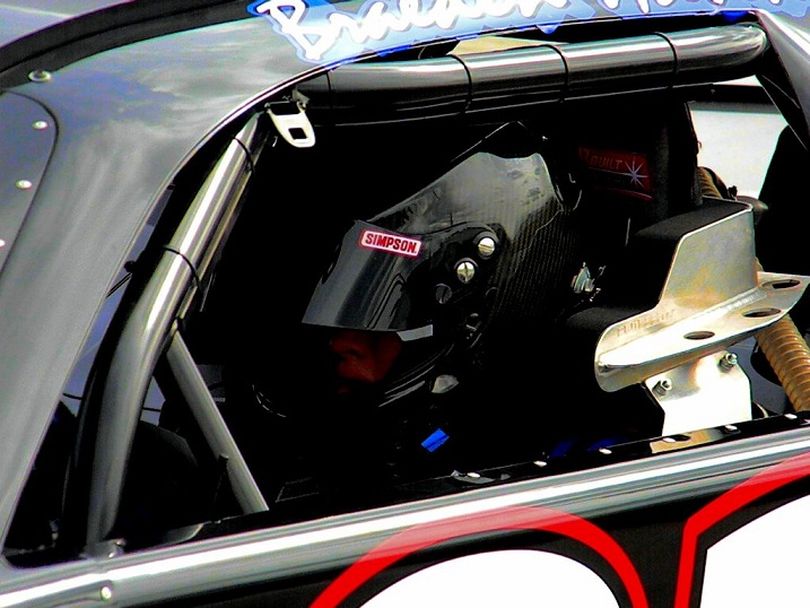 Two great series invade Spokane County Raceway while Stateline Speedway features its HyDrive late models.
Doug Pace
The Spokesman-Review
This weekend's motorsports super show is set for Spokane County Raceway as it hosts the opener for the Inland Northwest Super Stock Association and the second race in 2013 for the touring West Coast Street Stock Series.
Each group brings a stellar lineup of drivers with plenty on the line.
While INSSA has had its 2013 season schedule set for runs at SCR only, the Super Late Model group is primed for a strong turnout of local and regional talent while adding a major sponsor that has aided in stronger payouts.
Top regional drivers, according to marketing director Shanell Rogers, will include Garrett Evans, Alex Kerslake and Mike Longton. Local drivers include Travis Allen (a past INSSA rookie of the year), Blake Williams, Chris Kellogg (who is putting off dental surgery to race in this weekend's opener) and Jason O'Neil.
Rogers said the signing of Appleway Parts Center as a major sponsor "allows us to pay $500 to start the main event."
The series 2011 champion, Braeden Havens, has committed to the event with an eye towards continuing a strong early season.
"Our team has had success at SCR and on the series and we're hopeful of running a few of their races as this season's schedule allows," Havens said. "We'll take our Western Rail Chevrolet into this race with the goal of winning and see if we can keep our momentum going (Havens has a fifth- and a ninth-place finish to his credit in two this season)."
The WCSSS features champions from many of the region's ovals. The series runs just two half-mile tracks this season with SCR being one of those two.
Andy Stibal is the defending series champion and claimed the victory in the season-opening Apple Cup race held on the half-mile Yakima Speedway. Dating back to last fall, Stibal has won the last two series races and aims for three in a row this weekend. Also scheduled to compete is Okanogan's Bryon Goetz along with Central Washington stars Todd Connell, Kelli Hellewell, Kim Wennerberg and Ephrata Raceway Park standout Bart Hector Sr.
Late Models at Stateline
Stateline Speedway continues its Late Model program with the second event of the year for the HyDrive Late Model division.
Based in part on the former ICAR rules package, the class has added several new drivers including Joey Bird and Justin Popple to battle the likes of cagey veterans Rick Nelson and LT Jones.
One driver to watch will be Nicole Behar, who put together consecutive strong runs in her Super Late Model. Two weeks ago on Hermiston's three-eighth mile track, she set a track record as the top qualifier. She followed that with a sixth-place finish last weekend at Stateline. She also won the first HyDrive race of 2013.
"Our HyDrive car asks me to be super smooth while the Super Late Model you can be a little rougher with when it comes to tackling the corners," said Behar. "Getting more seat time (in both cars) has helped me all the way around this season."
---
---