Sun., May 24, 2015
NHRA Kansas Nationals No. 1 qualifiers set as Brown, Enders and Head maintain positions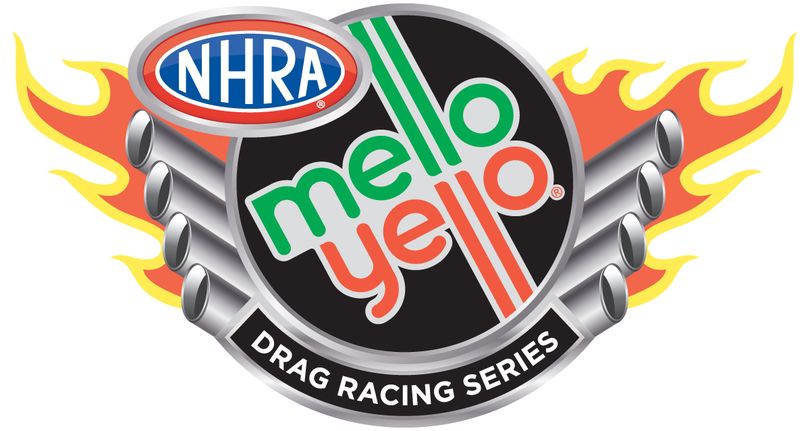 Source: NHRA Media Relations
TOPEKA, Kan. – Second-generation driver Chad Head will race for his first career Funny Car victory Sunday at the NHRA Kansas Nationals from the No. 1 qualifying position.
Antron Brown (Top Fuel) and Erica Enders (Pro Stock) also remained at the top of their categories based on their Friday qualifying performances and will lead their categories into Sunday's 11 a.m. eliminations at the NHRA Mello Yello Drag Racing Series event.
Head captured his second career No. 1 qualifying position and first since 2013 Saturday at Heartland Park Topeka based on his Friday track record time of 3.967 seconds in his Head Racing Toyota Camry. No one was able to improve on his performance Saturday as teams got one qualifying attempt in before rain washed out the final qualifying session. The time is the fifth-quickest run in NHRA Funny Car history.
"You always want to be No. 1 but I am not real accustomed to it," said Head, who will meet Todd Simpson in the first round. "I've only done it twice and it always feels good. I am disappointed that it rained. I would have liked to see us all make another run today. We'll just have to see how it goes tomorrow."
Head, son of NHRA legend Jim Head who now serves as his son's crew chief, says he was surprised that his career-best time remained No. 1 after an onslaught of three-second performances during another unseasonably cool temperature session on Saturday.
"There were a lot of threes in that last session and I expected for us to get knocked off," Head said. "Actually, I was very shocked. There are a lot of good cars, and they made great runs, don't get me wrong. I was just very shocked we didn't get knocked off that No. 1 spot. We were just trying to keep it."
Atlanta winner Tim Wilkerson had the quickest Saturday run and improved to second in the lineup with a career-best 3.971 at 322.58 in his Levi Ray & Shoup Ford Mustang. Wilkerson will race Tony Pedregon in the opener. Four-time Heartland Park Topeka winner Cruz Pedregon qualified third in his Snap-on Tools Camry with a 3.979 at 316.01 and will face John Hale in the first round.
Although she qualified 11th, defending event winner Courtney Force posted a 325.06 mph speed in her Traxxas Chevy Camaro SS, good enough to claim the national speed record in the category if the effort holds by the end of the race weekend.
"Once you are going faster than three hundred miles per hour you just get into a zone and you can feel when the clutch engages and the car starts pulling you to the finish line," said Courtney, who snagged the record from her 16-time world champion father John, who has held the mark since February 2014 at 324.12 mph. "You can tell when your car is pulling hard and making a fast run, but once you get past 320 mph the runs all feel the same. It is exciting for the fans to see speeds like that."
In Top Fuel, Brown took his second No. 1 of the season and 39th of his career with a track record time of 3.727 at 313.37 in his Matco Tools dragster. Brown will face Luigi Novelli in the opening round as he goes for his milestone 50th victory in the Mello Yello Series.
"The whole team has been doing a great job," Brown said. "We were trying to go for it on the run today, but we literally hurt the engine when we did the burnout. Even though we didn't make the run we wanted to make, I'm glad it happened today and not on our first run tomorrow. The car still ran an .86, but the ol' girl was hurt."
Series points leader Brown is riding a wave of momentum, after winning last weekend at Atlanta Dragway. The 2012 world champ, who has two victories this season, has never advanced to a final round at Heartland Park.
"We're looking forward to getting after it," Brown said. "We're all hungry, but there is some tough competition out there. If we mess up first round, we're going home. We have our work cut out for us tomorrow like everybody does, but we look forward to the challenge."
Richie Crampton qualified second in his Lucas Oil dragster and will race Kyle Wurtzel in the opener, while defending world champ and 2010 Kansas Nationals winner Tony Schumacher qualified third and will meet Gas Monkey Garage driver Kebin Kinsley.
Enders claimed her third No. 1 of the season with her track record performance of 6.515 at 211.43 in her Racing In Red Chevy Camaro. It is Enders' second top qualifying position at Heartland Park.
"My guys tend to give me a pretty consistent race car, and that makes my job a little bit easier to where I just have to focus on driving and not wonder what the car is going to do," Enders said. "Being low for every session is pretty exciting. We were able to do that a lot together last year and accumulate those three bonus points per round that you're low. Coming into that final race last year, every point mattered, so we'll take 'em when we can get 'em."
Enders was feeling a bit nostalgic in the media center when she reflected on her first career No. 1 qualifying award, which came at this track in 2006. Now, she has 15 and counting.
"It's pretty cool; I thought of that coming in on Thursday," Enders said. "It was a fun memory here, becoming the first female No. 1 qualifier ever in Pro Stock."
Four-time Topeka winner Greg Anderson qualified second in his Summit Racing Chevy and will face first-round foe David River, while Texan Chris McGaha will start third and race Deric Kramer in the opening round.
---
---