Tue., April 6, 2010
Contract awarded for federal courthouse upgrades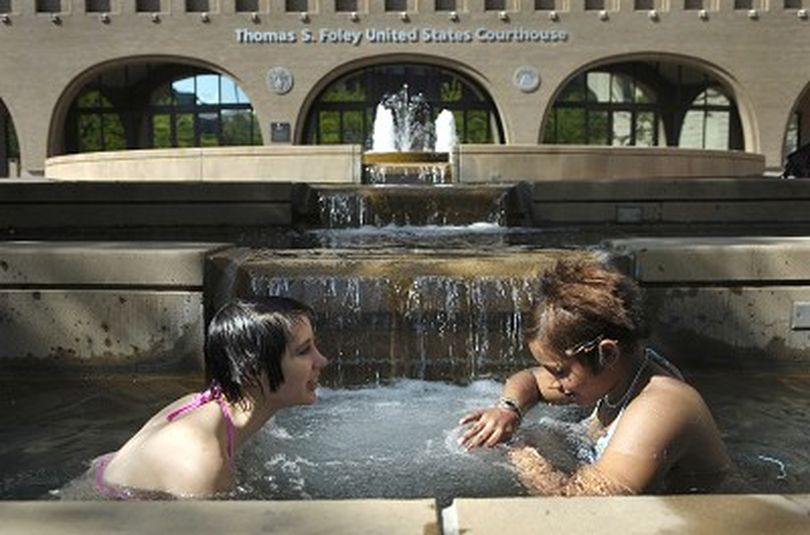 The federal government plans to spend about $31.3 million to upgrade the Thomas S. Foley U.S. Courthouse in Spokane, making it a "high-performance green building," the U.S. General Services Administration announced today.
Lydig Construction Inc. of Spokane and McKinstry of Seattle were awarded the design-build contract for the project. The team also includes Integrus Architecture, DEI Electrical Consultants, and Power City Electric, all of Spokane.
Construction is expected to begin this summer or fall and wrap up by summer 2012, said Ross Buffington, a GSA spokesman.
 The work includes replacing steam boilers with high-efficiency water boilers; replacing air handling equipment; installing a new building control system; and upgrading lighting.
The 46-year-old, nine-story building houses about 300 federal employees of the U.S. Courts, U.S. Marshals Service, Internal Revenue Service, Military Entrance Processing Station, U.S. Attorneys, Housing and Urban Development, U.S. Geologic Survey, and Department of Homeland Security.
The modernization project is funded by the American Recovery and Reinvestment Act. GSA was appropriated more than $5.5 billion to convert federal facilities into green buildings and construct energy-efficient federal facilities.
---
---