Fri., Aug. 6, 2010
Comcast spending money and gaining customer approval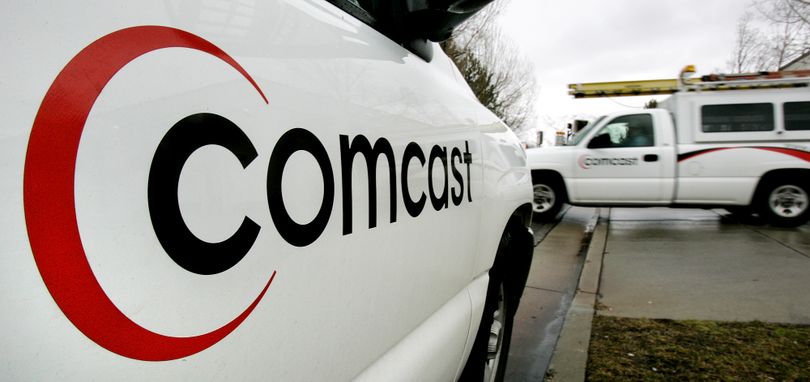 A recent Universty of Michigan customer satisfaction survey found that cable TV customers are still a demanding, discerning bunch. It shows that Comcast, the nation's No. 1 cable provider, is gaining some approval but still falls behind Cox, the company Spokane used to have back about 20 years ago.
Comcast's numbers are about 13 percent better than they were in the same survey from 2008. Industry watchers say Comcast and other providers are spending money on customer service, knowing there are serious competitors looking to take some of the market away from cable.
Cable companies (listed below) tend to get lower scores than fiber-optic and satellite-video providers:
Approval (out of a possible 100) 67: Cox Communications
61: Comcast
61: Time Warner
60: Charter Communications.
Wall Street Journal staffer David Wilkers recently wrote about this survey and added these two comments:
Prices for cable service have gone up by about 3% to 5% a year over the past several years, according to Ian Olgeirson, senior cable analyst at SNL Kagan. Programming costs, most notably the National Football League and other sports rights, have been higher for content providers, and they pass those costs on to cable operators.

 

Other video providers raise prices too, but with the longest track record, cable receives the lion's share of the criticism.

---
---