Fri., Aug. 27, 2010
OK, Deer Park, that golf course is yours. Now what happens?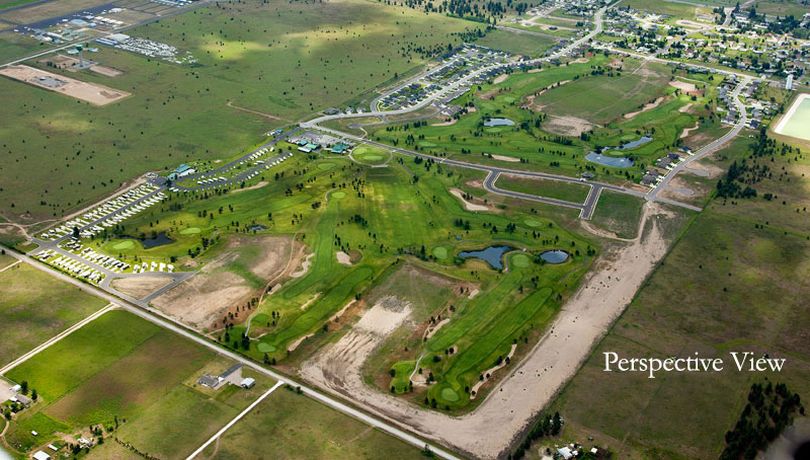 Without being there, it became difficult for Office Hours to track the sales of the numerous parcels auctioned off Thursday at the Deer Park auction.
We confirmed that the City of Deer Park paid $850,000 for the 18-hole course. Mayor Robert Whisman said he was told the city "hit the lottery" for getting the course at that price. He was told it should fetch at least $3 million, Whisman said Friday.

We couldn't determine what the auction netted for other parcels auctioned off by Williams & Williams. A company spokesman said, by phone, it doesn't reveal purchase prices, leaving that information to buyers and sellers.
We couldn't reach any of the owner-sellers, who are members of Warren Development, based in Chehalis. If any buyers of the other pieces auctioned off want to contact us, we'd like to hear about it.
Beyond the golf course, the other plum properties in the auction were the Spokane RV Resort, which has 180 or so RV pads, covering more than 45 acres; and a large number of undeveloped residential lots.
Deer Park city officials ended up writing a check for more than $1 million for their new recreation spot, having to add $210,000 for 60 golf carts, mowers, tools, building fixtures and seller's fees, Whisman said.
The city will not borrow money to complete the purchase. Deer Park's finances are solid and the deal will have no impact on municipal services, Whisman said on Friday.
"We'll scale back some projects so we can make this work," he said.
One example would be plans to add a new parking lot and a new restroom at Deer Park's Mix Park.
Instead of planning on $100,000 for park improvements in next year's budget, Whisman said the city will spend roughly half that, stretching out the upgrade.
The city will not operate the course. "We'll lease it to a manager and then arrange for the city to get a percentage from the total revenue," Whisman said.
Whisman didn't learn who else was bidding on the course. "We got it because it's such an asset to the city. We didn't want to see it fall into disarray. It's near our airport, and people fly into the airport to play golf there."
---
---