Mon., Dec. 13, 2010
Two area firms get green-energy grants and loans from Sirti Foundation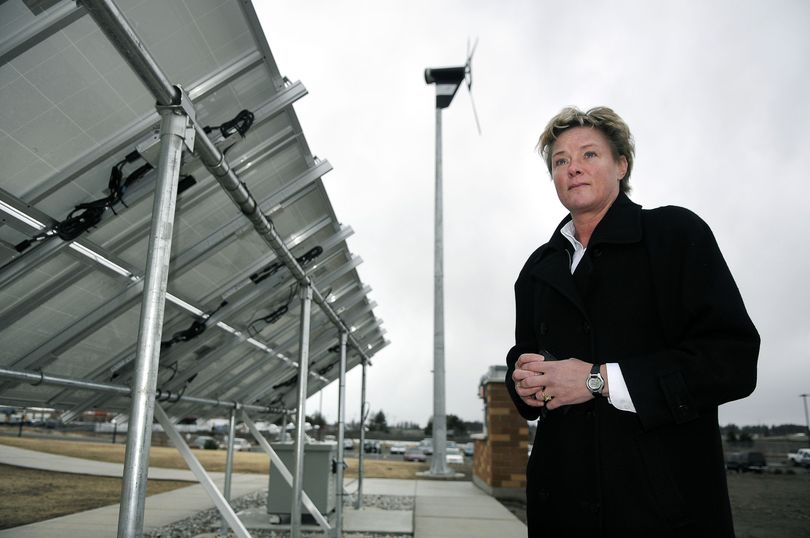 Five statewide tech companies will receive $1.5 million in loans and grants from the Sirti Foundation, including two area firms developing energy technologies.
The money comes from an award from Washington's Department of Commerce Energy Program, funded through the federal stimulus package. The goal is to assist companies to create high-quality jobs in energy-saving areas or environmentally beneficial products.
The two Spokane companies receiving grants and loans are:
$350,000 to Demand Energy Networks, a Liberty Lake firm developing Demand Shifter, an energy storage device that extracts energy from the grid, stores electricity in its batteries, and reintroduces energy back into the grid when it is needed. It will get $100,000 in loans and $250,000 in grants.  The company was launched in 2008. The grant anticipates creation of 49 additional jobs and leveraging $3,410,943 in additional funding.

The Spokesman-Review ran a story this past January on Demand Energy Networks. It's here and includes the photo above, showing Randi Neilsen, a company executive. 
$200,000 to Great Northern Spokane, LLC, which is creating a geothermal heat pump demonstration project in the former Burlington Norther Santa Fe terminal acquired this year by energy management company, McKinstry.
The award provides a $100,000 loan plus a $100,000 grant. The goal is for McKinstry to use the project as a demonstration to work with other companies looking for energy savings. The project estimates eight new jobs.
Read the rest of the story below.
The three other projects in the Sirti Foundation grants and loans are:
Greenwood Clean Energy,  in King County, for a $300,000 project to develop better biomass boiler manufacturing methods. The project has partners and suppliers in Pierce and Spokane counties. This involves a $200,000 loan and $100,000 grant, and anticipates creating 39 jobs.
$300,000 for Nu Element, Inc., in Pierce County in collaboration with Whitman County, to produce a biofuel-based battery-extender and auxiliary power unit.  The product includes a partnership with Boeing Commercial Airplanes and Washington State University. The goal is an onboard and ground-support systems that will provide the aviation industry more reliable auxiliary batteries.  The award is a $100,000 loan and $200,000 grant. An additional three jobs are projected in the demonstration project.
$350,000 to WiSErg Corporation, based in King County, to develop an anearobic digester that will help municipalities derive useful bioresources from organic waste proejcts.
This will be in the form of a $250,000 loan and $100,000 grant, with 27 jobs expected.
---
---