Tue., Dec. 14, 2010
Cyan Worlds will soon release Riven for iPad, iPhone and iPod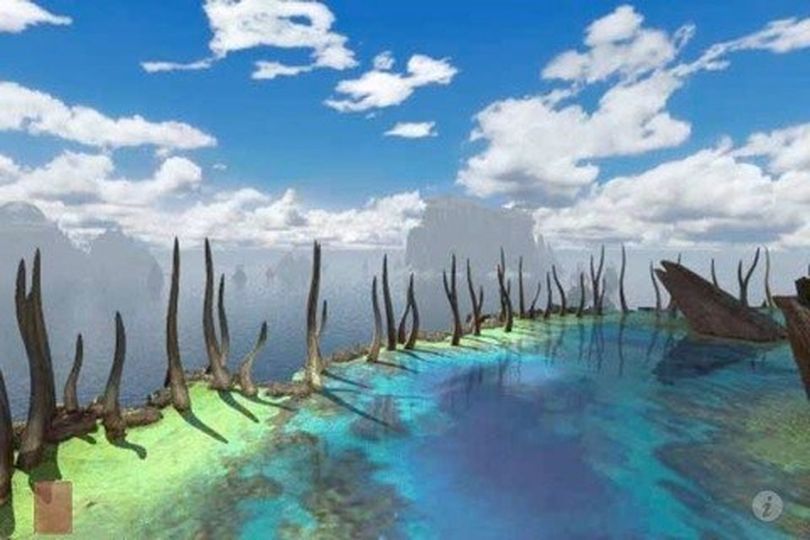 More than a dozen years after being introduced as a CD-Rom game, Cyan Worlds' Riven will soon be back in circulation in app form, at the iTunes store.
The north Spokane company said Apple should release the new app version of Riven any day. It will be available at the iTunes store for $5.99. Like its predecessor, Myst, Riven follows as the successor in the story about a lost island, presenting players with an assortment of challenges and puzzles.
It took Cyan four years to build the first game. The iOS app took about a year, said Cyan Worlds CEO Rand Miller.Cyan Worlds President Tony Fryman said the firm is considering developing an Android version. But it would take more work than developing for iOS, he said.

"Creating the iOS version of Riven was no easy task," he said in a release. had to lovingly and meticulously cram almost five thousand images, three hours of video and three more hours of sound and music into my iPhone. We began without knowing if we could even pull it off. I'm still amazed I can experience Riven in the palm of my hand."
The end result is that almost every detail of the five CDs of the original Riven was condensed into one of the largest iOS apps available.
Miller and the staff at Cyan Worlds have learned the touch interface for the game, on the iPhone, iPad or iPod, is "the most natural and intuitive way currently available to experience the games."
The game-friendly and hands-on features of iOS devices also allow for some helpful additions to the experience. A unique "shake-a-hint" highlights interactive areas of the screen and provides a simple and subtle way for players to uncover things they might have missed. And like Myst for iOS, Riven also includes a complete hint guide.
---
---