Thu., June 10, 2010
Dry Fly will release its next whiskey batch Saturday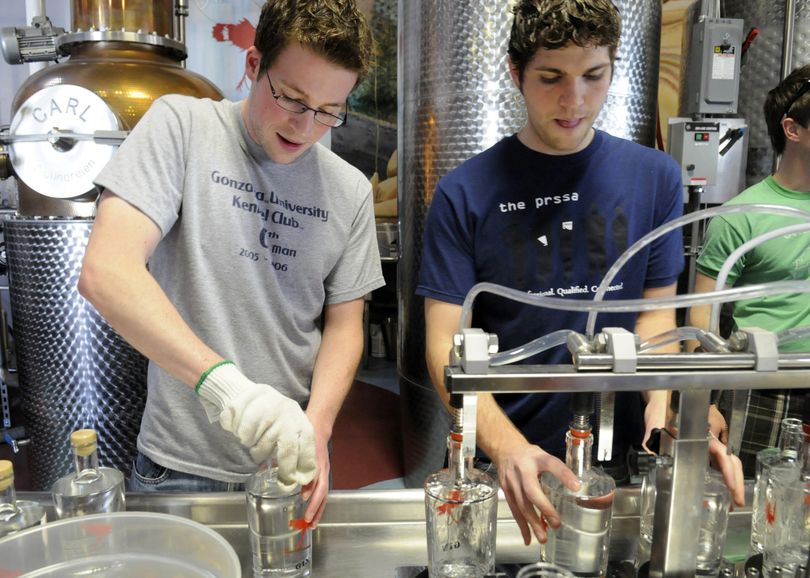 Spokane's Dry Fly Distilling, a boutique distillery with a growing reputation for quality spirits, is set to release its next 300 bottles of wheat whiskey on Saturday.
The company will start selling off 300 bottles of the whiskey starting at 8 a.m.  In previous releases customers swamped the store and snapped up the release within a few hours.
The limit will be one bottle per person.
Bottles of the whiskey are also going to state liquor stores. Co-owner Don Poffenroth said the stores getting the liquor should start selling them next week. Three Spokane state liquor stores are listed as receiving the whiskey: Numbers 65, 686 and 181.
Dry Fly's blog notes:

The stores are being asked to limit sales to 1 bottle per person, and to NOT hold bottle for employees or patrons. Sales will be first come, first served.The distribution of the limited number of cases is based upon which stores move the most total Dry Fly product.

---
---