Mon., June 21, 2010
Former Microsoft attorney joins Seattle office of Lee & Hayes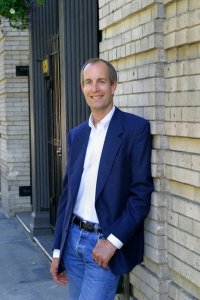 A former deputy general counsel for Microsoft, Dan Crouse, is joining the Seattle office of Lee & Hayes, a Spokane intellectual property firm.
Dan Crouse worked for Microsoft from 1993 to 2003 where he managed the Microsoft Patent Group. With Lee & Hayes he'll focus on being a patent portfolio counselor, advising companies how to manage IP assets. His role will be the "of counsel" type, meaning he won't work a regular schedule.

A press release had Lewis Lee, the firm's co-founder, saying: "He knows the intriciacies of how to plan, initiate, and grow a world-class portfolio and how to convey that strategy clearly to executives. He is a great resource to emerging and established technology clients trying to negotiate the multitude of intellectual property issues facing tech companies in this century."
After leaving Microsoft Crouse has spent much of his time providing assistance to a number of nonprofits in the Puget Sound.

---
---