Fri., May 7, 2010
When accounting firms get creative: A comic strip wins an award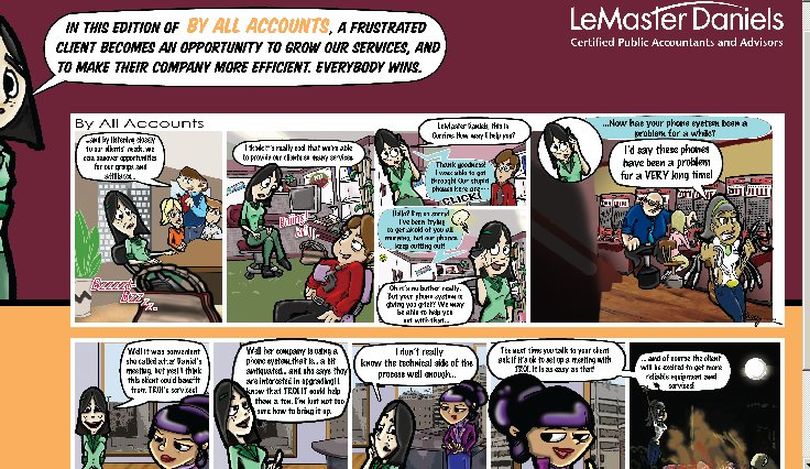 Among the recent winners at the Spokane Regional Marcom Sparks Awards ceremony was a comic strip, "By All Accounts," created last year by accounting firm LeMaster Daniels. The company wanted to use the strip as an internal tool to shed light on some of the firm's diverse products and services.

This panel of "By All Accounts" is one example. It extols the value of the TROI network management service LeMaster Daniels provides to customers.
The strip idea was hatched by company CEO  Scott Dietzen and the marketing team. According to Pam Pyrc, the firm's marketing director, each week's content bubbled up from internal staffers and was created without an agency.
The key artist and illustrator of the strip was Clancy Bundy, a student at Eastern Washington University. The panel's last installment was December 2009.

For more information on the awards, check out spokanemarcom.com.

---
---