Fri., May 14, 2010
Downtown Eddie Bauer store closes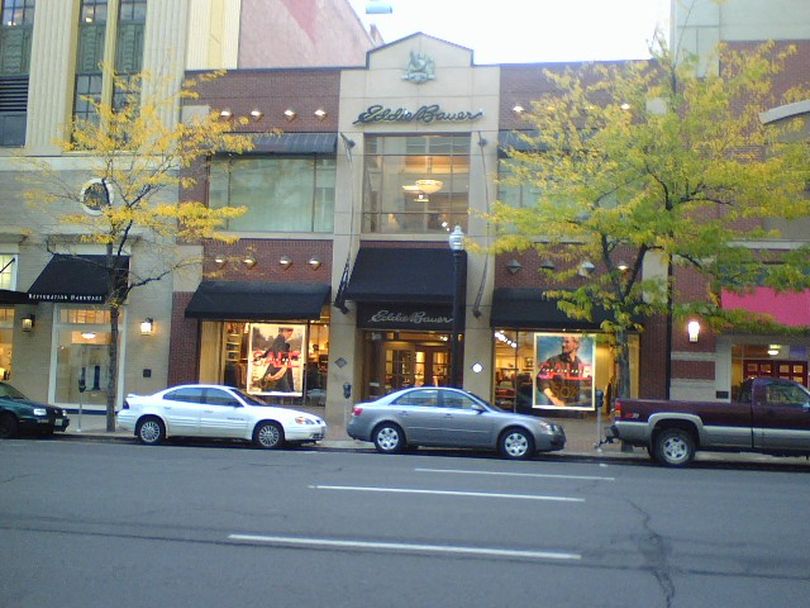 Outdoor clothing retailer Eddie Bauer closed its downtown Spokane retail store recently, leaving only an outlet store in the Spokane Valley, the Bellevue-based company said Friday.
Spokeswoman Sarah Redgrave said Eddie Bauer does not comment on store closures or openings. She declined to say if a new Spokane store is in the works.
"This is a normal course of business," Redgrave said.
The store, at 710 W. Main, has been a tenant of River Park Square since 1997, after it closed another downtown store one year earlier.

Bob Smith, chief operating officer of River Park Square, said discussions were continuing with a tenant interested in the location. He said the decision to not renew the lease with Eddie Bauer was "a mutual decision."
River Park Square is a subsidiary of Cowles Co., which also publishes The Spokesman-Review.
Smith said improvements and renovation are likely to occur before the next tenant moves into the space.
---
---