Tue., May 25, 2010
Nordstrom Rack likes the Spokane Valley, leaves NorthTown Mall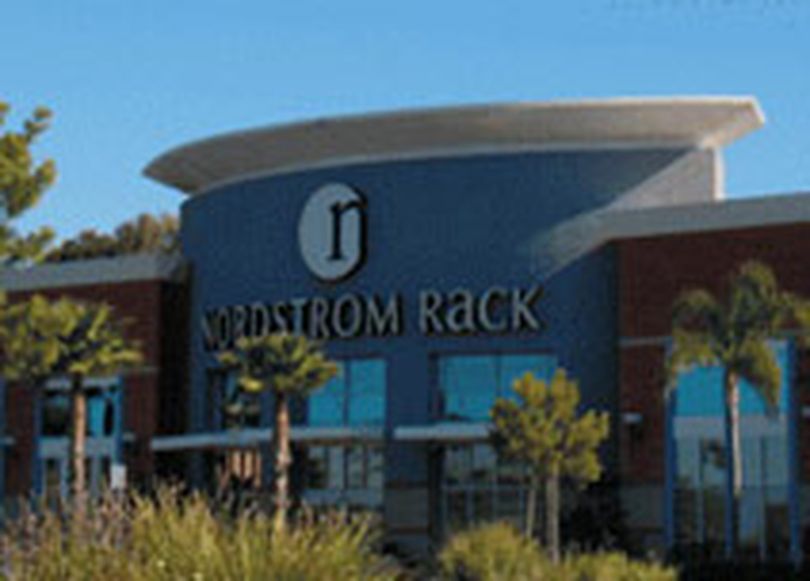 Nordstrom Rack is moving east, to be closer to the highway and closer to North Idaho. Those are the reasons given by the Seattle-based clothing retailer for leaving the NorthTown Mall and taking up a 30,000-square-foot space in the Spokane Valley Plaza.
It expects the Rack, Valley version, will open in October. It's taking space last used by Linens 'n Things, in a triplex flanked by Sportsman's Warehouse and Old Navy, west of the Spokane Valley Mall.
The Rack is the off-price division of Nordstrom that offers merchandise from other stores at significant discounts.
The new store will offer more retail space and is closer to Interstate 90, offering easier access for more customers along the Spokane-Idaho corridor, a Nordstrom press release noted
Geevy Thomas, president of Nordstrom Rack, said in a release the new store provides more shopping space and easier highway access. "We think having our Rack store at Spokane Valley Plaza will help us do that," he said in the release.
Nordstrom has operated a Nordstrom store in downtown Spokane since 1974 and originally opened a 28,000-square-foot Nordstrom Rack store at Northtown Mall in 2000. General Growth Properties manages both Northtown Mall and Spokane Valley Plaza.
General Growth Partners has not said if a new tenant will move into the vacated location at NorthTown Mall.
---
---