Wed., Nov. 3, 2010
Tech firm F5 Networks is on a roll, based on three Forbes rankings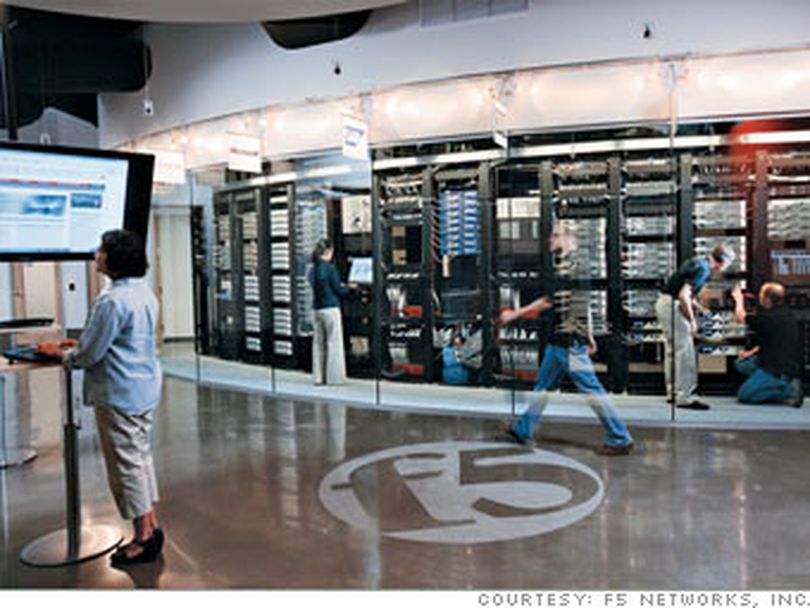 Seattle tech company F5 Networks has hit a nice awards trifecta recently. We care because the publicly traded firm has a substantial presence in Liberty Lake, where a good number of engineers work on their network-optimization hardware and software.
It was listed by Forbes as among the 100 fastest-growing companies, landing in the No. 64 position.
Forbes also placed F5 among its "most trustworthy companies." It came in with an AGR rank of 53, which is a score based on "accounting and governance risk." The higher the score, the less risk the company has of exposing shareholders or investors to fraud or financial wrongdoing, according to Audit Integrity, a company that tracks that area.

F5 also landed on Forbes' companies most actively involved in hiring right now. That list notes that F5's sales growth and demand for products translates into adding between 80 and 100 hires per quarter. 
Company wide, F5 has added close to 300 positions since last October, said Alane Moran, F5's director of corporate communications.
---
---