Fri., Nov. 5, 2010
When did Washington start licensing tow truck companies?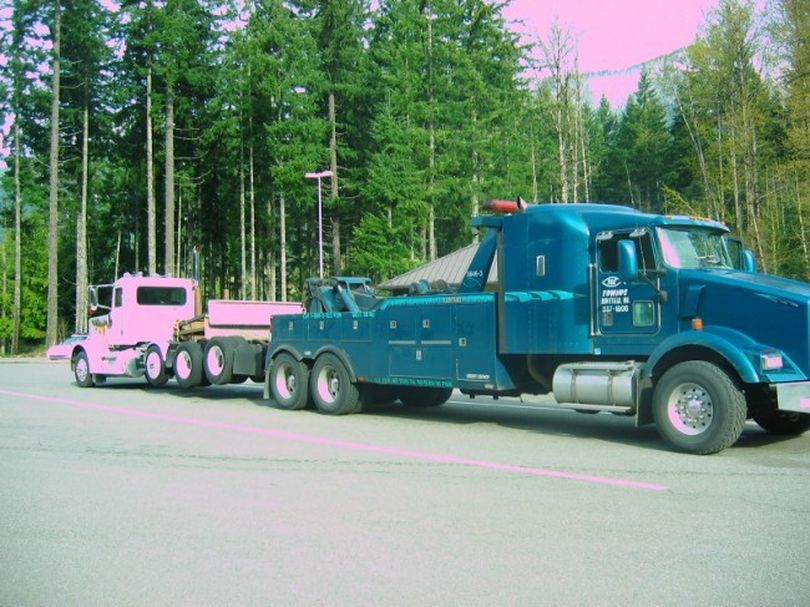 Yesterday's announcement that the Washington Department of Licensing was teeing off, big time, on Spokane-based Evergreen State Towing Co., made us wonder: How many towing companies do we have in this town?
Lewis Dennie, the Dept. of Licensing Northeast regional manager, came back with the answer:  49 registered and licensed tow companies, a number that still includes Everygreen State Towing. Evergreen, as this story by Shawn Vestal explains, got hit by the DOL fairly hard for a scurrilous practice of batch towing of vehicles, without the proper authorization, during this past year's Hoopfest.
We tried on Friday to determine how long Washington has been in the business of regulating tow companies. The state's DOL people are still hunting that information.
Here's the big takeaway:  For all you folks and Tea Partiers who denounce the role of government as being too intrusive and too costly, take a good look at how this situation turned out. If the state was not in charge of watchdogging and regulating tow companies, who'd have provided any control or redress for the couple dozen folks whose vehicles were caught up in this scam?
Was this a case of Big government getting in the way of ordinary daily give-and-take? Or was this the way the system is supposed to work? Or is this about as much government as people around here care to support?

Footnote: Kent Meyers, the owner of Evergreen State Towing, has routinely not replied to any media inquiries, so I didn't call him for a comment.  He has about 20 more days to file an appeal of the state's penalties, which amount to a fine of $38,000 and a five-year suspension of the towing license.
---
---