Wed., Nov. 10, 2010
Inland Northwest Partners hosts its annual meeting Nov. 18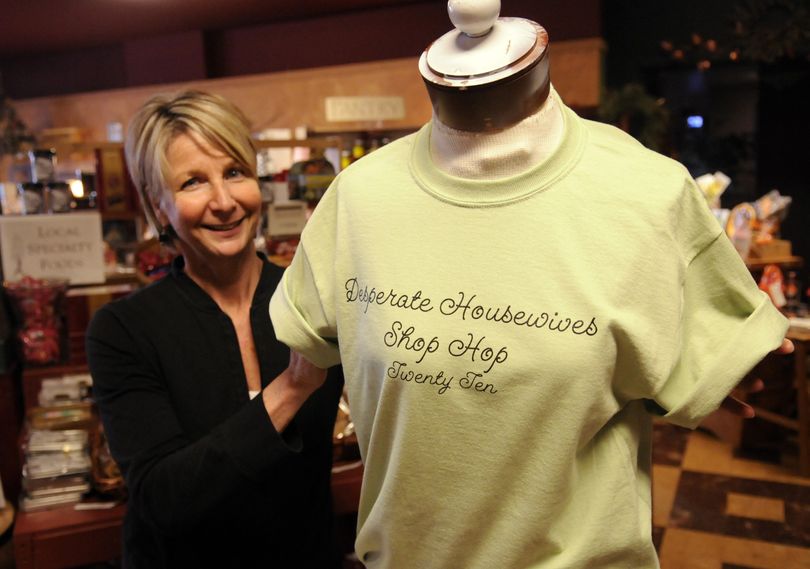 If it seems not enough discussion or energy is focused on economic development in the Inland Northwest, we suggest people go find out in person, at the annual meeting of Inland Northwest Partners.
That event is Nov. 18 from 9 a.m. to 2 p.m. at the Spokane Club, 1002 W. Riverside in downtown Spokane. 
INP is an organization of communities, economic development entities and individuals looking to boost the economic profile of North Idaho and Eastern Washington. The non-profit organization advocates a "grow from within" philosophy and works to empower smaller communities and regional groups.
The meeting's keynote speaker is De Scott, (in photo) founder and owner of Simply Northwest, a  successful  Spokane Valley retail business. Her remarks are titled: "Steps to Small Business Success."
Cost for members is $30 and $50 for non-members. To register, go to www.imwp.org, or e-mail inlandnorthwest@comcast.net.
A number of other speakers will be on hand to offer comments. They include: Duane Wollmuth of the Snake River Boat Builders Consortium;  Hank Robson, co-founder of Economic Modeling Specialists; and Linda Hemingway, director of marketing and communications at Sirti.
---
---