Wed., Nov. 17, 2010
OK, here's how the Trader Joe's building will fit on Spokane's South Hill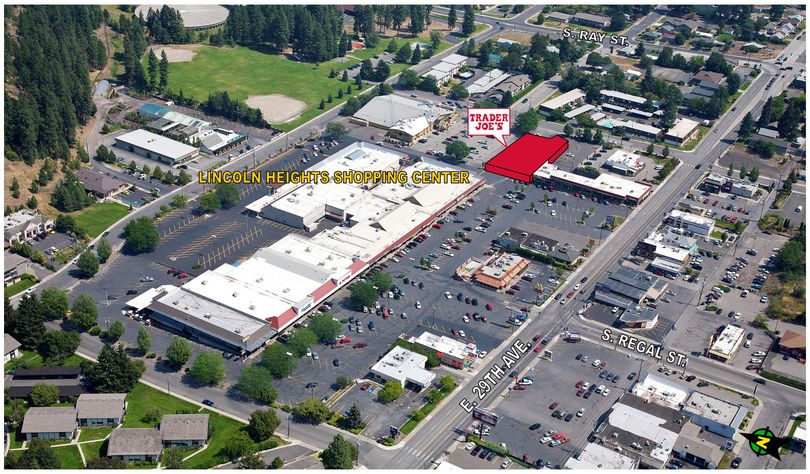 Trader Joe's confirmed a long-circulated rumor on Wednesday, affirming plans to build its first Spokane store in the South Hill neighborhood of Spokane.

The specialty grocery chain, based in Southern California, is going to lease 12,000 square feet in Lincoln Heights Shopping Center, at 29th and Regal.
The aerial map here provided by Trader Joe's shows the location. It will only dislodge one existing shopping center business, Referee Photo, which is the business immediately north (left) of the Hogan's diner.
Vandervert Developments, the property manager for Lincoln Heights, agreed to move Referee Photo to another Lincoln Heights location. When the new Trader Joe's building goes in, it will tear out Referee Photo and extend due north and east to fill the 12,000-square-foot footprint shown above.
Once permits are filed with the city, we'll get an idea of the projected construction cost. Notably, the owner of the shopping center is Lincoln Heights Center LLC, one of whose principals is Spokane businessman Dick Vandervert.
He also owns Vandervert Developments, which manages many retail centers including Lincoln Heights. And the construction on the new Trader Joe's will be done by Vandervert Construction. All in the family, you might say.
Also worth mentioning: Bernardo Wills Architects have been hired to do the design.
---
---