Tue., Oct. 19, 2010
Huppin's opens doors and starts selling Apple products in Spokane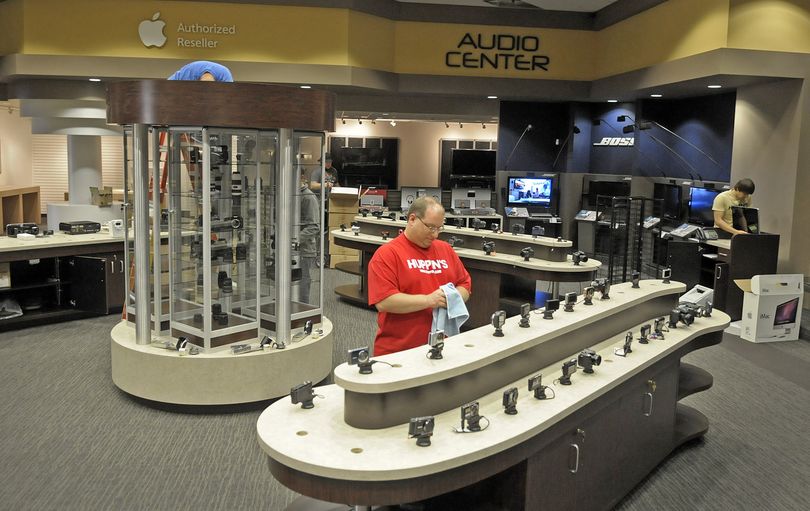 The new North Division Huppin's store formally opens tomorrow, Oct. 20, at 10 a.m.
The newly remodeled location, at 8016 N. Division, will feature plenty of HDTVs, cameras, audio gear, camcorders, headphones and home theater systems.
It will also start selling Apple products. Huppin's President Murray Huppin worked for most of the past year to sign a reseller deal that allows his company to sell just about everything Apple makes except iPads and iPhones.
Apple opened its own retail store in downtown Spokane in September. Huppin said that had no effect on his effort to become an Apple reseller.  Apple already has two area retail resellers – Best Buy, and Strong Solutions -- both of which sell a full line of Apple computers, iPhones and iPads.
Huppin's two stores will both sell Apple products. However its nationwide online service, OneCall, will not, Huppin said.
The deal came about as Huppin's wanted to bring to its customers the smart and nifty devices that have made Apple the most valuable tech company in the world. Huppin said he believes Apple forged the deal in part because Huppin's customers see the Spokane home-grown company as an innovator and clear leader in consumer electronics retailing.

---
---