Wed., Oct. 20, 2010
Visits to Apple retail stores dwarf Disneyland traffic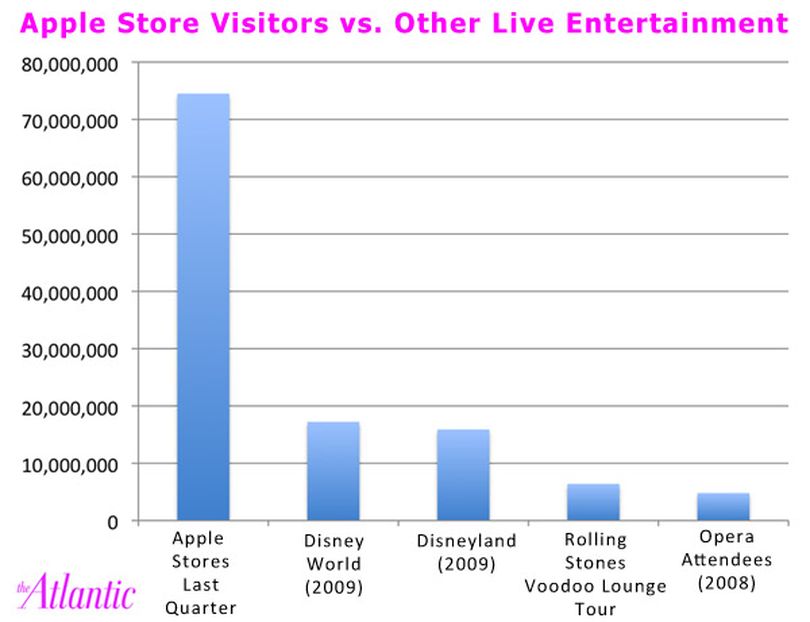 It's been all of two weeks since we last went lady-gaga about Apple opening a retail store in downtown Spokane. So it's time to once again bow down to the Lord of Cupertino.
During the company's recent earnings call, Steve Jobs noted that retail store foot traffic, at its 317 U.S. locations, drew more than 74.5 million visitors. A recent note on this, at theAtlantic.com, pointed out that many of those visis may not have led to purchases. The short item, with a graphic, said Apple stores have become something like the tech version of mall-hopping.
Here's the graphic and we'll have to trust the numbers compiled in producing it.

---
---