Tue., Oct. 26, 2010
Get ready for Thursday's Race Through the Rack: We have the downloadable entry form here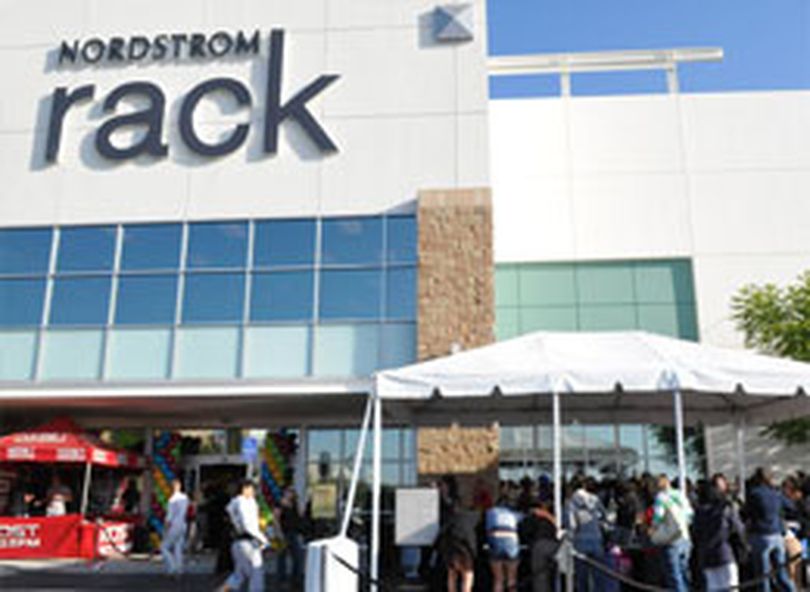 The opening of the new remodeled Spokane Valley Nordstrom Rack will be at 9 a.m. Thursday.
As it's done for years, the company starts the first day with Race Through the Rack, a 90-second shopping blitz, offered to one person chosen by random that morning. We spoke with Geevy Thomas, president of Nordstrom Rack, to get an idea what's in store for people.
Thomas said it's possible the line of folks at the store Thursday could be north of 300. Staff will start handing out application forms starting at 7 a.m. The winner will be chosen at 8:45 a.m.   Staff then walk the winner through the store, before the 90 seconds, to familiarize them with the layout.
Each winner tends to follow his or her own plans. Some go straight to shoes, then to handbags. Some make sure they pick up a tie, just to have something to give their husband or boyfriend, Thomas said.
Thomas noted that the staff always work with the winner to insure they get what they wanted. "We don't let anyone leave the store with off-sizes of what they selected," he said. The staff spends as much time as needed to exchange any items grabbed in the 90 seconds that aren't the right size or fit.
To download a copy of the application form to enter the sweepstakes, click here.

---
---