Thu., Sept. 16, 2010
Virginia vehicle gets $5 million Automotive X Prize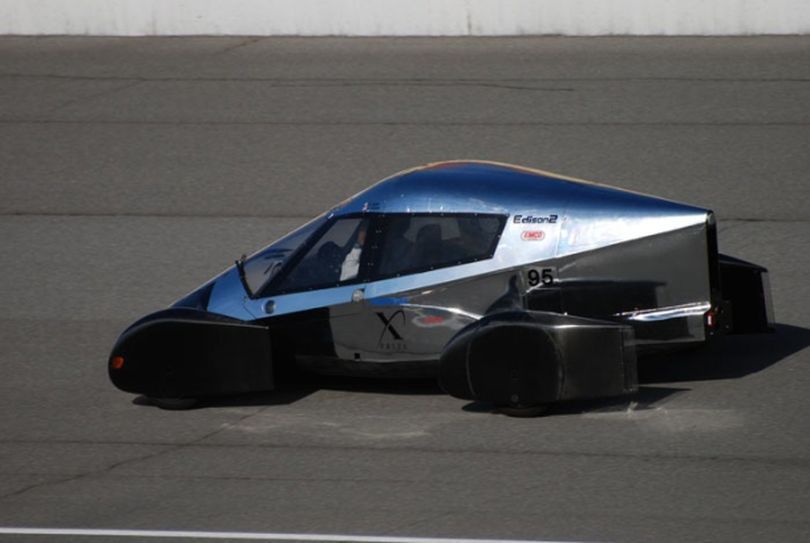 In late July we noted that Spokane car-maker, Rick Woodbury, was eliminated from the Progressive Insurance Automotive X Prize. His electric car, the Tango, was strong enough to reach the final 15, but failed to complete a key efficiency test in the finals.
Today the awards were announced for the three winning vehicles in the competition.
Notably, the top money went to a car developed by a group out of Virginia who avoided the electric-vehicle model. Instead, their car, Very Light Car No. 98, runs on a combustion engine, using E85, a gas-ethanol blend. (Photo above, from a summary on CNet.)

It has an efficiency rated at 102.5 m.p.g. That team wins $5 million for their effort in the four-seat mainstream category of the competition.
From Switzerland, Team X-Tracer took the other $2.5 million prize for its winning design in the tandem two-seat category.
Its electric E-Tracer 7002 is essentially a motorcycle with a shell around it. It registered 187.6 MPGe, (miles per gallon equivalency), a top speed of 150 mph plus a range of 150 miles.
---
---