Mon., Sept. 20, 2010
Hayden firm Unitech gets contract for V-22 Osprey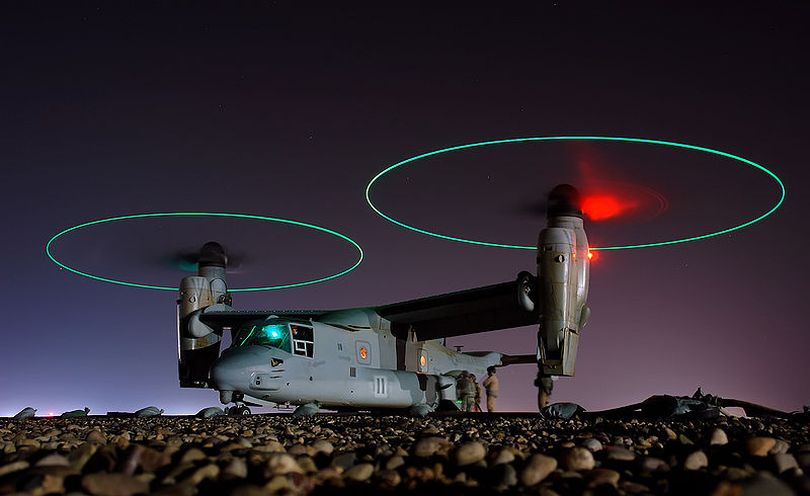 Hayden, Idaho manufacturing firm Unitech has won a contract with the Defense Department to make lightweight, insulated ducting components for the V-22 Osprey aircraft.
Unitech, a division of AGC Aerospace & Defense, is expecting to do at least $8 million worth of work in relation to the aircraft contract.
The V-22 is the first tiltrotor aircraft to be deployed by the military; it combines features of an airplane and a helicopter. The airframe incorporates state-of-the-art materials and structural designs which increase reliability and reduce weight.

Unitech President Al Haase, in an e-mail, said the  amount of work for Unitech "depends on V-22 production numbers, but (will come to) at least $8 million over the next several years."
Photo here is by U.S. Navy Chief Petty Officer Joe Kane.
---
---