Tue., Sept. 28, 2010
Spokane gold mining firm goes toe to toe with the Bolivarian Republic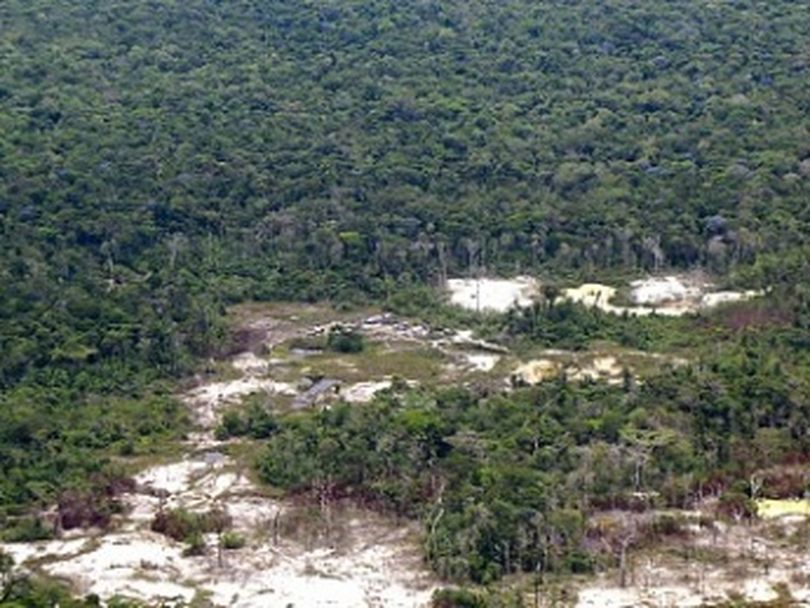 Spokane mining company, Gold Reserve, Inc., is going after the gold. Literally.

The Spokane company -- which admittedly has one classic business name, and also one of the dullest -- announced on Tuesday it's going after the Bolivarian Republic of Venezuela over an unresolved mining dispute connected to its Brisas copper/gold mine in South America.
The Bolivarian Republic is one of the states of Venezuela. The Spokane company says it's spent huge amounts to develop the project and now is denied permits to operate.

The estimated damages Gold Reserve is after: $1.9 billion, according to a press release.

The announcement said GRZ (its symbol on the AMEX exchange) has filed an arbitration claim with the World Bank, seeking resolution and compensation for alleged violations of its mining rights and claims in "the world-class Brisas gold/copper project and the promising Choco 5 gold property."
To see a news summary of the key part of the dispute, this link can provide an overview.
Gold Reserve believes the Venezuelan government has violated various trade agreements.
On the other side of the argument, Venezuelan President Hugo Chavez has instructed the Ministry of Basic Industry and Mines to create a national mining company, which will allow the state to regulate the industry together with small and medium mining companies that are legally established. In previous statements, Chavez has blasted mining companies for exploiting his country's mineral reserves and paying very little in taxes.

Gold Reserve has offices in downtown Spokane. For more information, read the continuation of this post, below.rve Inc. 
 926 W Sprague Ave 
 Suite 200  Gold Reserve Inc. 
 926 W Sprague Ave 
 Suite 200 
 Spokane, WA 992
 Spokane, WA 99201
Gold Reserve Inc. has history in mining dating back to 1956 and was formed for the purpose of acquiring, exploring and developing mining properties and placing them into production. Consistent with that strategy, the company  in 1992 acquired and began developing what is now known as the Brisas gold and copper project, located in the historic Km 88 mining district of the State of Bolivar in southeastern Venezuela (the "Brisas Project"). 

The Brisas deposit, which is one of the largest undeveloped gold/copper deposits in the world, contains ore reserves of 10.2 million ounces of gold and 1.4 billion pounds of copper.  From 1992 to 2009, the company invested close to $300 million  (US dollars) on among other things acquisition, land exploration, development, equipment, and engineering costs, which the company believed developed the Brisas Project into a world class mining project,
---
---