Thu., Sept. 30, 2010
Myst the Movie a step closer to the screen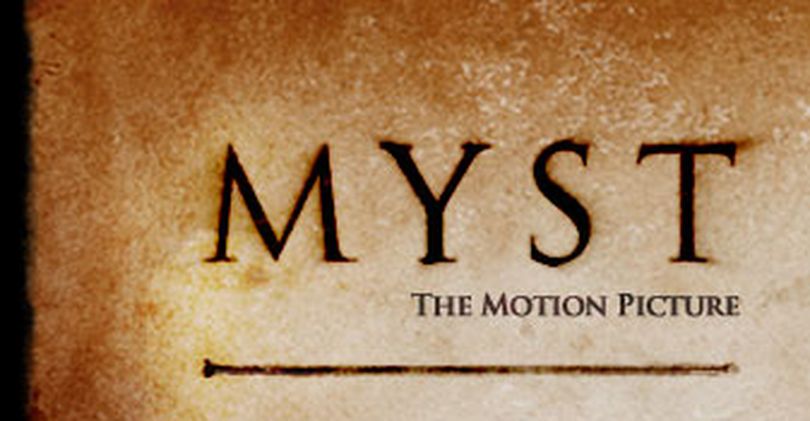 We were directed to a recent post on Deadline.com, which mentions that Mysteria, a film company, has signed up two producers for a possible feature film based on "Myst," the groundbreaking game developed in north Spokane by Cyan Worlds.
Back in 2008 we wrote, in an SR business story, about two Myst fans in Indiana who convinced Rand Miller, CEO of Cyan, to let them move forward with a movie based on the Myst books. Mysteria is those guys, who were admitted movie novices without a lot of Hollywood connections.

The story in 2008 noted that Cyan optioned the film rights to Mysteria and waited to see what would happen. The news update this month suggests Mysteria has gone out and moved the project forward. Its partners even rounded up two would-be producers.
Cyan Worlds President Tony Fryman said this is the deal: "The option ties up certain rights (as defined in an agreement) for a period of time while the option is shopped around Hollywood. The Option holder then cuts a deal with a selected studio whom then decides to produce a movie or not. If the Option is not "exercised" within the specified time then the rights typically revert back to the original owner."
The original rights owner is either Cyan or Rand Miller.
Mysteria has its own blog, which serves as a somewhat limited chronicle of the project.
The Deadline item says producers Hunt Lowry and Mark Johnson have worked a deal with the two Indian Mysteriacs, Adrian Vanderbosch and Isaac Testerman. Those two have been working a few other big deals; they're the ones producing a version of the John Grisham novel "The Testament."

---
---