Fri., Feb. 10, 2012
Why does John Stockton dislike his face on the wall of a GU neighborhood pub?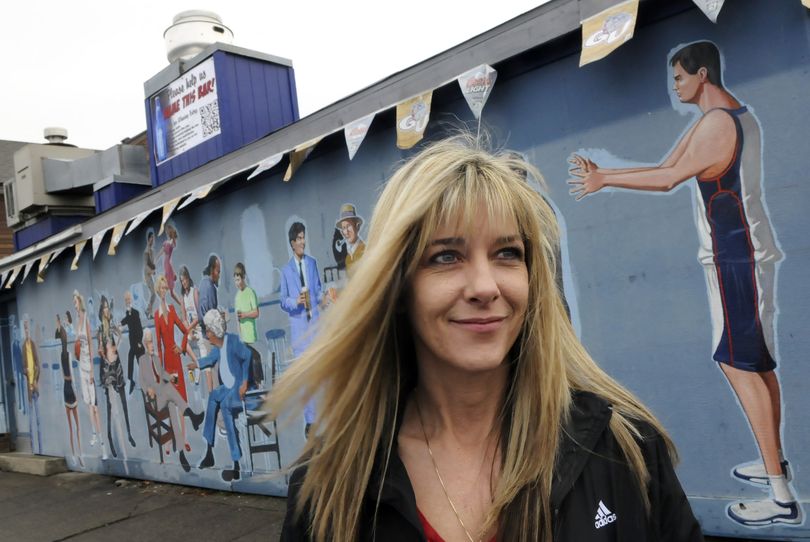 Two leftovers from today's SR story about the naming dilemma faced by Mary Livingston, the business woman who took over what used to be the premise of the Bulldog, near Gonzaga University.
First, let's catch up on David Trefry, who ran the Bulldog from 1996 until last summer, when the building owner Willard Quinn III wouldn't give him a good deal on buying it. Quinn then turned around and sold it to Livingston.
Trefry took the business name and has been looking around for spots, including possibly in the new Kendall Yards project. He also caused a minor stir when he renewed his business license with the city. The permit said: The Bulldog Tavern. That alerted some folks who knew that originally the business, well before Trefry took it over, was known as the Bulldog Tavern.
He changed the name in 2005, to comply with state liquor law requirements. Trefry said people wondered if he was reverting to the old name. The answer is no, he said in an email. The permit is still for The Bulldog, but city clerks used the wrong name.
The second item: Livingston was told by Willard Quinn III that John Stockton wasn't happy that his portrait was part of a mural painted by local artist Tom Quinn (no relation to Willard). The oddity is the Tom Quinn portrait of Stockton on the wall (see image above, where it is to the right of Livingston) has to be the worst ever of the former GU and Utah Jazz star.
Quinn the artist said he sorta winged it, not really knowing how large Stockton is. That explains why he made JS about 6 foot 7. But it doesn't explain how the face is so un-Stockton like. That may be why JS doesn't like it. The face is nowhere near that of Stockton, even from 20 years ago.
We asked a contact to ask Stockton for a statement, but heard nothing so far.
Tom Quinn said he now realizes he can't leave the "Stockton" image on the wall. He figures he'll probably change that body into the shape of former GU hoop star Casey Calvary.
A few days ago, before the story ran, Tom Quinn said he was planning to do a better Stockton image on the other end of that mural. Now that Stockton has made it clear he's not happy with the plan, that won't happen.
---
---