Mon., Nov. 19, 2012
Itron selects from inside, choosing Philip Mezey to replace LeRoy Nosbaum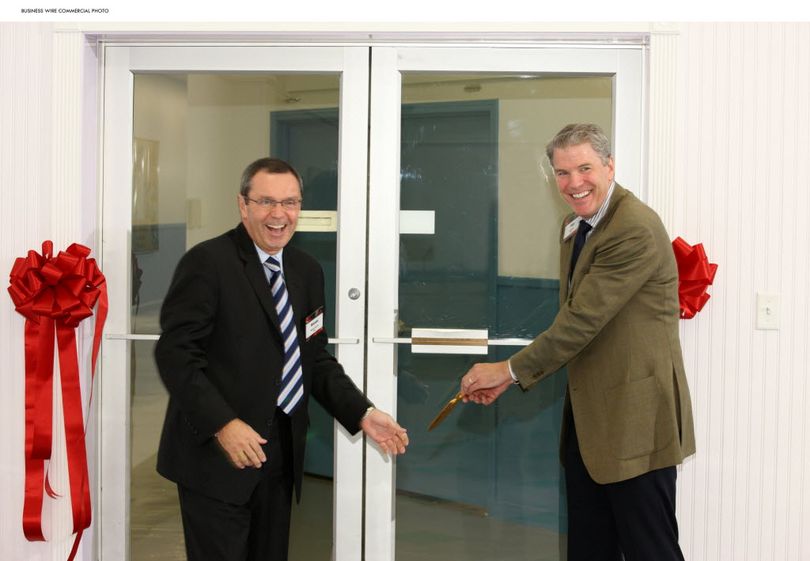 About 20 months ago Itron (based in Liberty Lake) announced Malcolm Unsworth would take over as CEO from longtime top guy LeRoy Nosbaum.
That didn't last too long. In September 2011 the company board brought back Nosbaum and asked him to right the ship. Nosbaum said at the time he'd only be aboard as long as it took to get results and help find a successor.
Monday the board chose the successor, Phillip Mezey, who has been with Itron since 2003 and has been 2003. president and chief operating officer for Itron's Global Energy segment since March 2011.
The 2009 photo above is one of Unsworth on the left, Mezey on the right. Mezey was not yet head of Global Energy at Itron. Does anyone know where Unsworth is today?
Itron is a maker of software, services and meters for electric, gas and electric utilities.
Nosbaum steps down agains on Dec. 31 but will remain a consultant with Itron and assist Mezey as he moves on with the job. Mezey will also become board president after Jan. 1.
Investors remain concerned and hopeful; in 2010 Itron shares lifted off into the high $70 range and then started a long retreat. In fall of 2011 the price per share dropped to around $34.
Since then, the share price is up, but only in the $40-41 range, and investors and customers are hoping to see Itron battle back and have Mezey work some magic with new deals and with existing customers.
---
---