Thu., Oct. 17, 2013
20 years after Myst, Cyan starts campaign to build its next game, Obduction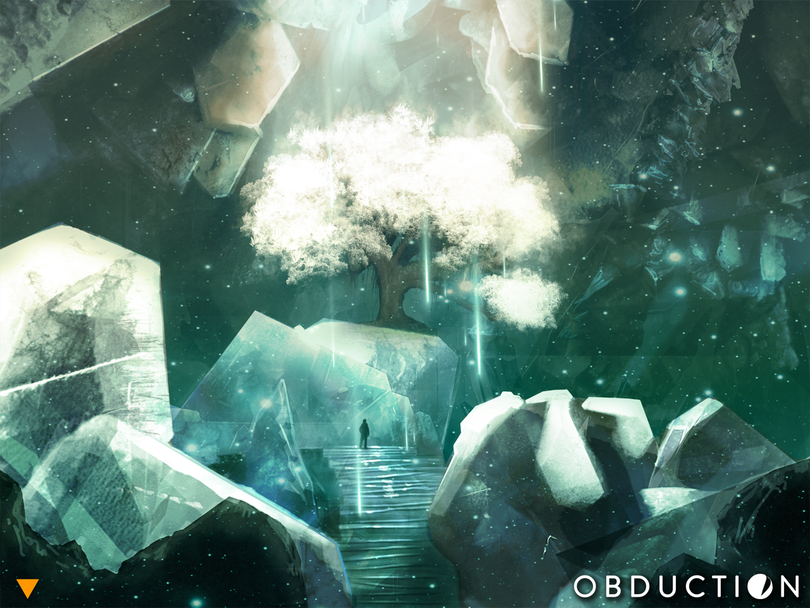 Cyan Inc., the company based in Mead that developed Myst and Riven and spinoffs from that franchise, announced on Thursday it's developing a Kickstarter campaign to build a new game.
They call the new game Obduction. It's described this way in a release: "Obduction is an all-new, real-time, first-person adventure that harkens back to the spirit of Cyan's earlier games Myst and Riven. Obduction resurrects the feeling of a player suddenly finding themselves in the middle of a new world that they feel compelled to explore, discover, solve, and become part of."
The Obduction Kickstarter campaign is already launched, shooting for a goal of about $1.1 million.
The release also notes the meaning of the word: Ob`duc´tion, n.1. The act of drawing or laying over, as a covering.
The plan for a new game was mentioned in a recent interview with Rand Miller, the CEO of Cyan. On the 20th anniversary of the launch of Myst, Miller said he wanted to find a new game to compete with first-person shooters, and a game that's more about the gamer's experience of discovery than claiming territory or eliminating rivals.
It's described by Miller as different from Myst. It's not Son of Myst, but still carries the tones and resonances of Myst and Riven, meaning playing involves searching, uncovering and revealing the world one engages in the game.
Using terms often attached to the games Myst, Riven and Uru, Cyan describes the Obduction project as a "deeply immersive world" that requires a player to move around, examine and develop a sense of place and connections.
The announcement said the Kickstarter campaign will build versions both for Windows and MacOS, with a targeted release of mid-to-late 2015. Kickstarter funding over the base level would be used to expand the scope of the game (adding such things as new places to explore, additional platforms, localization, technological bells and whistles, and more.
---
---