Mon., April 21, 2014
Sandpoint test of 'smart highway' will look a little like this stretch of road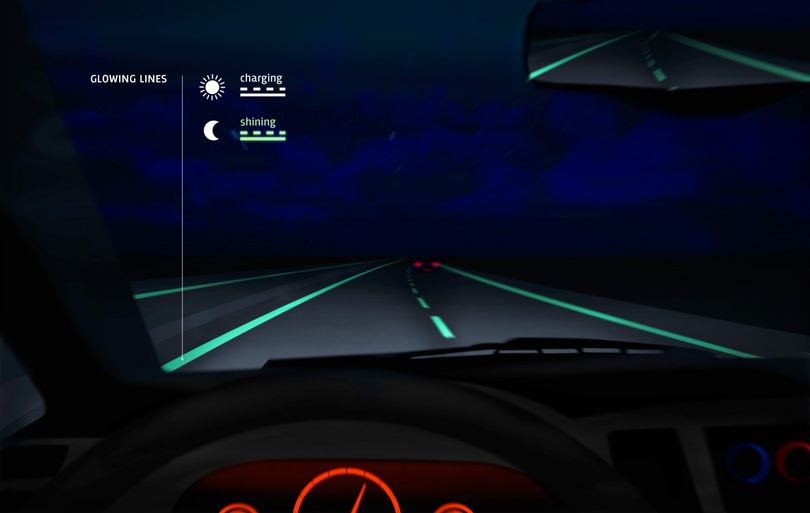 A Sagle couple are hoping to land a substantial federal grant to help develop a pioneer project using smart highway technology.
SR reporter Scott Maben covered the latest developments in a recent story.
Scott and Julie Brusaw are the Sagle-based developers of a system to create solar-powered stretches of highway with embedded LEDS that will generate electricity, melt snow and increase driver safety.
The couple is looking for a grant to use the technology in a test project for downtown Sandpoint. As Maben's article noted: "We want to do a sidewalk and a driving section," Sandpoint City Engineer Kody Van Dyk said. "That way we can demonstrate which one works best, which one has best opportunity for viability, and see what the constructability issues are."
Similar smart-highway projects are taking hold around the world. The Netherlands recently began a test project with similar goals. As stated in an article on SmartPlanet, the country plans to create a 1,640-foot stretch of highway equipped with road markings that can glow in the dark. The design includes road markings with "dynamic paint" that has a "special foto-luminising powder" that charges during sunlight hours and lets off light at night.
The photo here is an illustration of the possible view from a vehicle. The highway has not yet been equipped; work is expected to begin there next month. The main difference -- apart from the Sandpoint test using solar panels and not paint -- is that the Idaho stretch of road is inside city limits, while the Flemish test is on a highway.
Eventually, designers envision an embedded charging system in highways that would recharge electric batteries of vehicles driving across them.
---
---