Wed., April 23, 2014
New Women's Business Center opens in East Central Community Center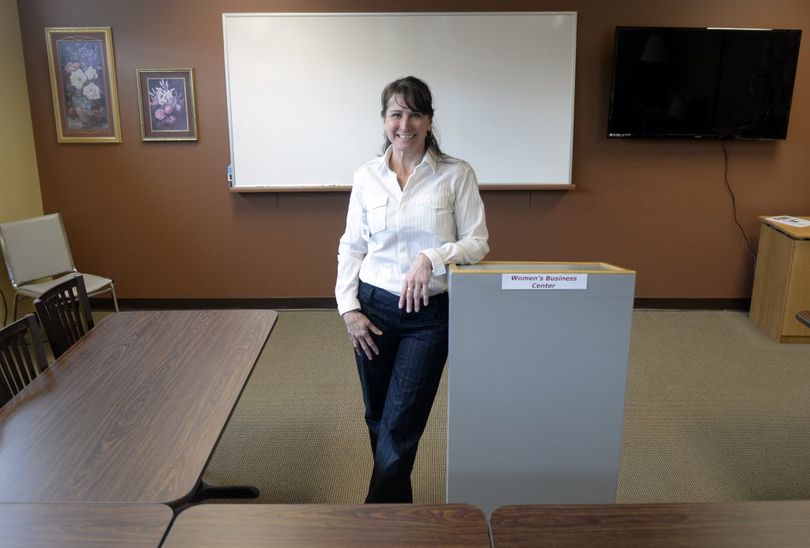 Today's metro section had a business story on the new Women's Business Center being run by SNAP at the East Central Community Center, 500 S. Stone.
Here's a part of it:
Heather Riviere is a month away from starting her first real business, a mobile food truck serving crepes at markets and fairs.
Riviere, 44, lost her job last fall and realized she had the chance to make the transition to something rewarding and creative.

She got the kick-start she needed while taking courses recently at Spokane's new Women's Business Center, Riviere said.

The women's center, managed by nonprofit assistance provider SNAP at the East Central Community Center, offers free training and financial guidance for women looking to start a business.

It opened about a month ago and celebrates with a grand opening Friday.

Funded by a grant from the U.S. Small Business Administration, the program offers classes and one-on-one counseling for women – and men – starting a new business or trying to grow a startup.

It also offers business webinars and guidance on applying for loans or learning how to apply for government contracts.

Federal officials say they want to increase the number of women-owned firms in the United States from the current level of 28 percent. That number is for all nonfarm businesses, according to the National Women's Business Council, a nonpartisan federal advisory council.

The grant provides $136,500 per year for five years, with the option to renew the grant for an additional three years, said Kerri Rodkey, director of SNAP's financial access program.
The manager of the new center is Laurie Roth-Donnelly. In case the name sounds familiar (as it did to us), Laurie at the center is not the same Laurie Roth who was a conservative radio talk show host in Spokane about three years ago. That Laurie Roth's web page is here. We don't know where that Laurie Roth is; she is not affiliated with the business center.
.
---
---