Fri., Aug. 8, 2014
Hewes Marine still growing at age 65, adding 30 jobs and more factory space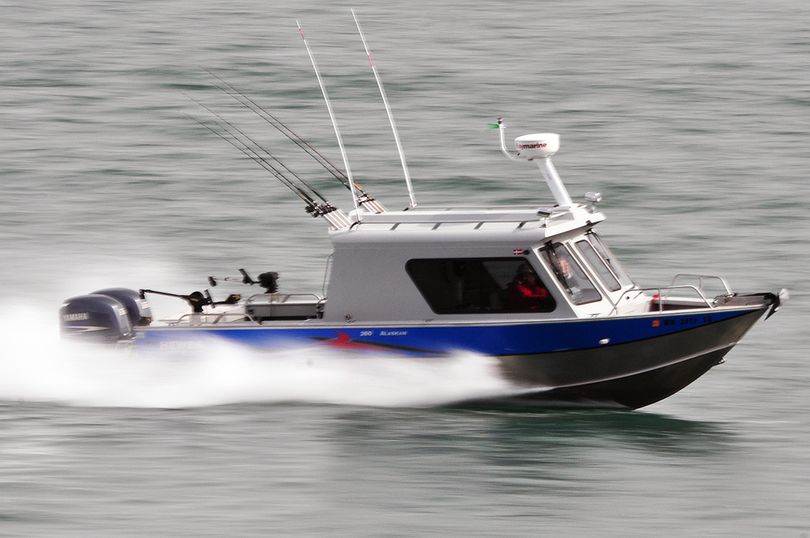 It's good to see a solid rebound taking place at Colville-based Hewes Marine Company.
Booming sales in the aluminum recreation boat industry is spurring the family-owned company to expand its production facility.
Started in 1948, the company will spend about $2 million to add 19,000 square feet to its existing factory. When completed, the production plant will measure 59,000 square feet, said Clint Kirry, the company's director of marketing and sales.
Hewes Marine has 105 employees, and the expansion will add another 30 jobs, Kirry said.
The popularity of the welded aluminum Hewescraft boats made by Hewes Marine is behind the plant expansion, Kirry said.
Boat owners are shifting away from fiberglass toward lighter aluminum, Kirry said. "With gas or boat fuel at $4 a gallon, it makes sense to push a lighter boat across the water or pull on a trailer," he said.
Its No. 1 selling model is the 18-foot Sportsman. It retails, fully equipped and with a trailer, in the area of $27,000. Its second most popular model is the Ocean Pro, popular among saltwater navigators on the West Coast and in Alaska, Kirry said.
Hewes Marine nearly went out of business five years ago when a supervisor stole and sold more than a half-million dollars worth of the company's aluminum. Coupled with the impact of the recession, the thefts drove the company's employment to just 40 people, a Hewes executive said at the time.
---
---