Tue., June 3, 2014
Here's an interactive U.S. map that tracks jobless rates since 2004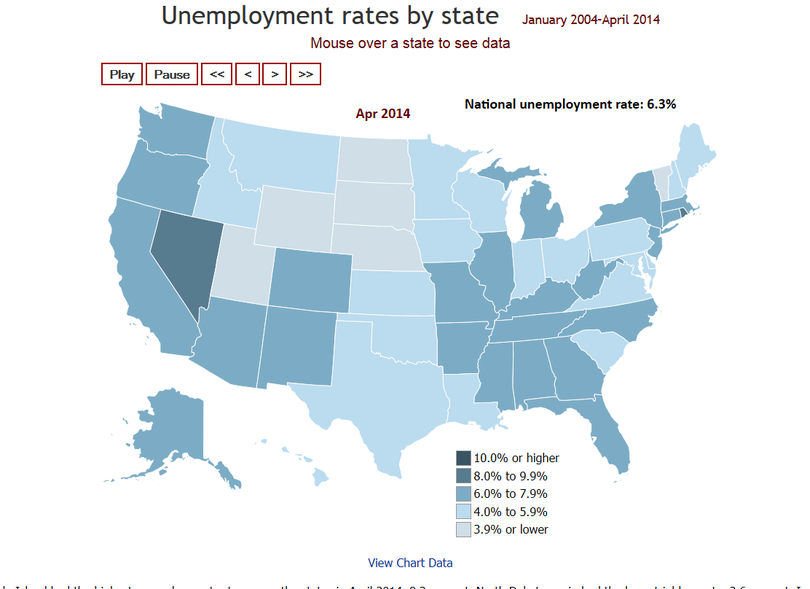 Hats off to the data geeks at the federal Bureau of Labor Statistics. They produced a cool interactive (animated) US map tracking the rise and fall of unemployment rates since 2004.
As long as your browser can run basic scripts, this map should work for you.
For me, the cool part is watching the varying dark and light shades for the Northwest states and for bordering states Nevada and California.
Also, since Alaska is parked off a little from the rest of the map, it's easy to watch its rate change. Notably, it was hit by unemployment well before the rest of the country.
For what it's worth, I suggest spending a few minutes taking a look at the map.
The full link is below in case you couldn't jump in.
http://www.bls.gov/opub/ted/2014/ted_20140522.htm
---
---