Fri., June 27, 2014
The Ridpath Annex was once a great downtown swimming hole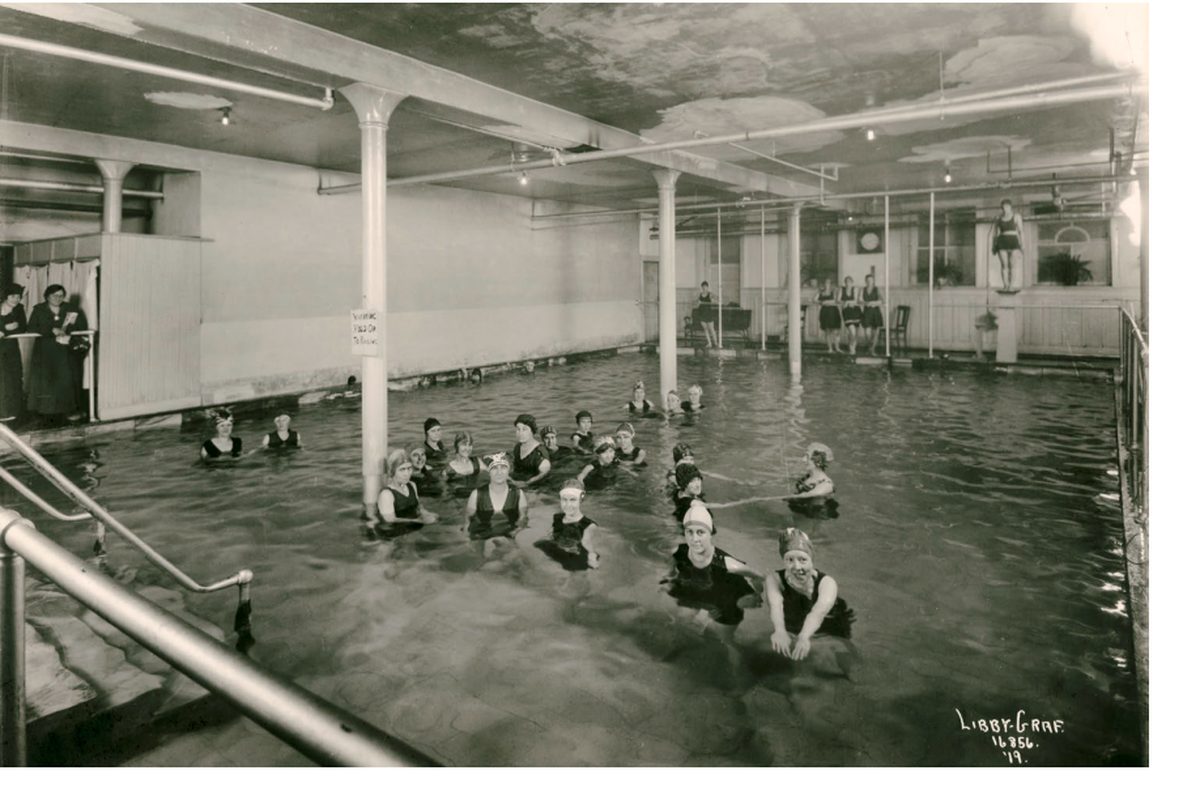 Earlier this week The SR ran a quick story updating circumstances at the vacant, derelict Otis Hotel.
It's almost like we're hunting for stories about downtown buildings that have fallen into decay. Last week's story, on hopes to resurrect the empty Ridpath Hotel, at least offers rays of hope that a developer can build apartments in the Ridpath.
The developer, Ron Wells, is only tackling the problem of rehabbing the Ridpath Tower, converting it into micro- and standard-size apartments.
A different owner, a Spokane businessman, owns the nearby Ridpath Annex, on the southeast corner of the block that also includes the Ridpath. That building, once the home of Spokane's YMCA, is not immediately facing redevelopment. Rumors persist that the owner has a buyer, but OfficeHours hasn't confirmed that.
This historic photo, from the famed Libby Photo archive, shows swimmers enjoying the pool inside the old YWCA building. It appears to be from 1919, taken during a women-only swim session.
Check out the diver on the pedestal in back right side of the image.
Here's some background on the building history, from a local history book:
The annex is an older historic building that is part of the Ridpath complex. The annex was originally built as the St. Nicholas Hotel, and it was later used by the YWCA. After the Ridpath tower was built in 1952, the two buildings were combined into a single facility. The annex houses 44 larger apartments and street-level live-work space. It connects directly to the tower, allowing residents of both buildings to easily share common amenities. The building will feature a restored tiled swimming pool that was once part of the St. Nicholas Hotel's "fine turkish bath".
---
---